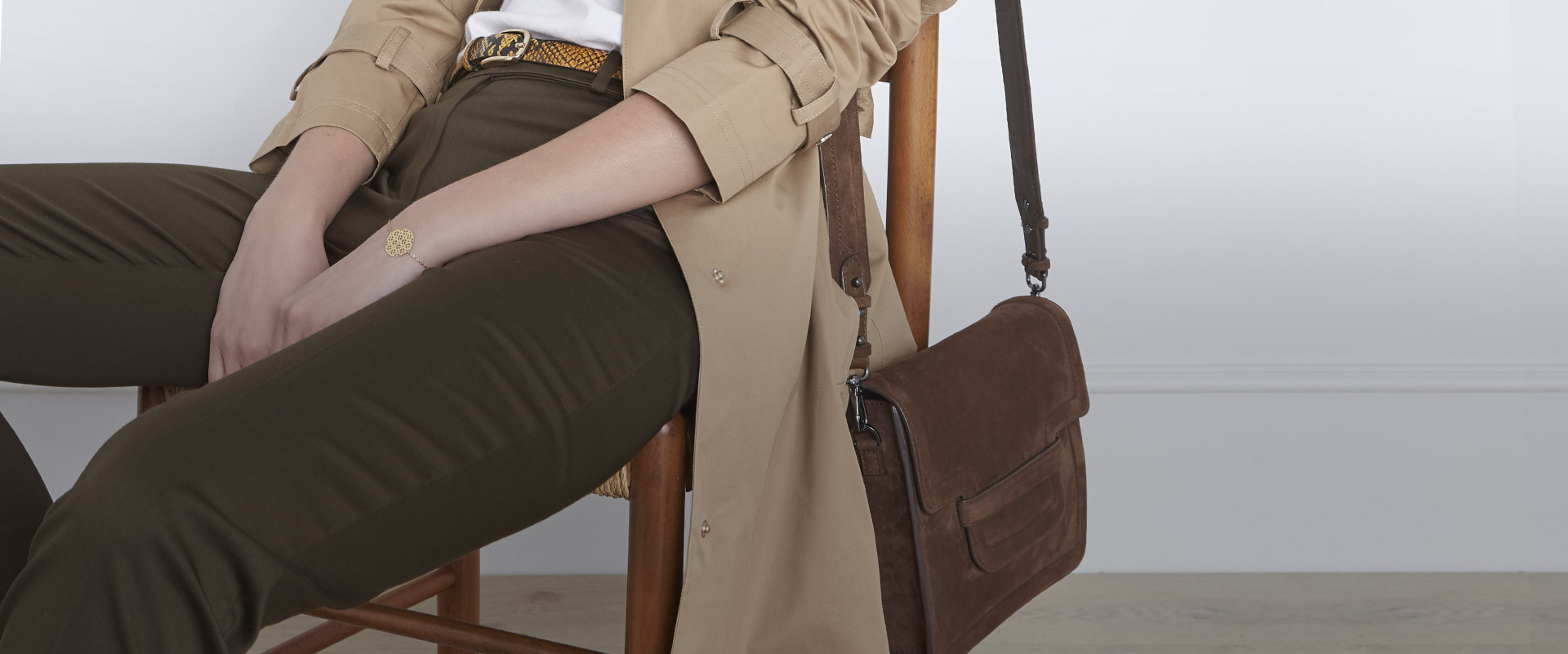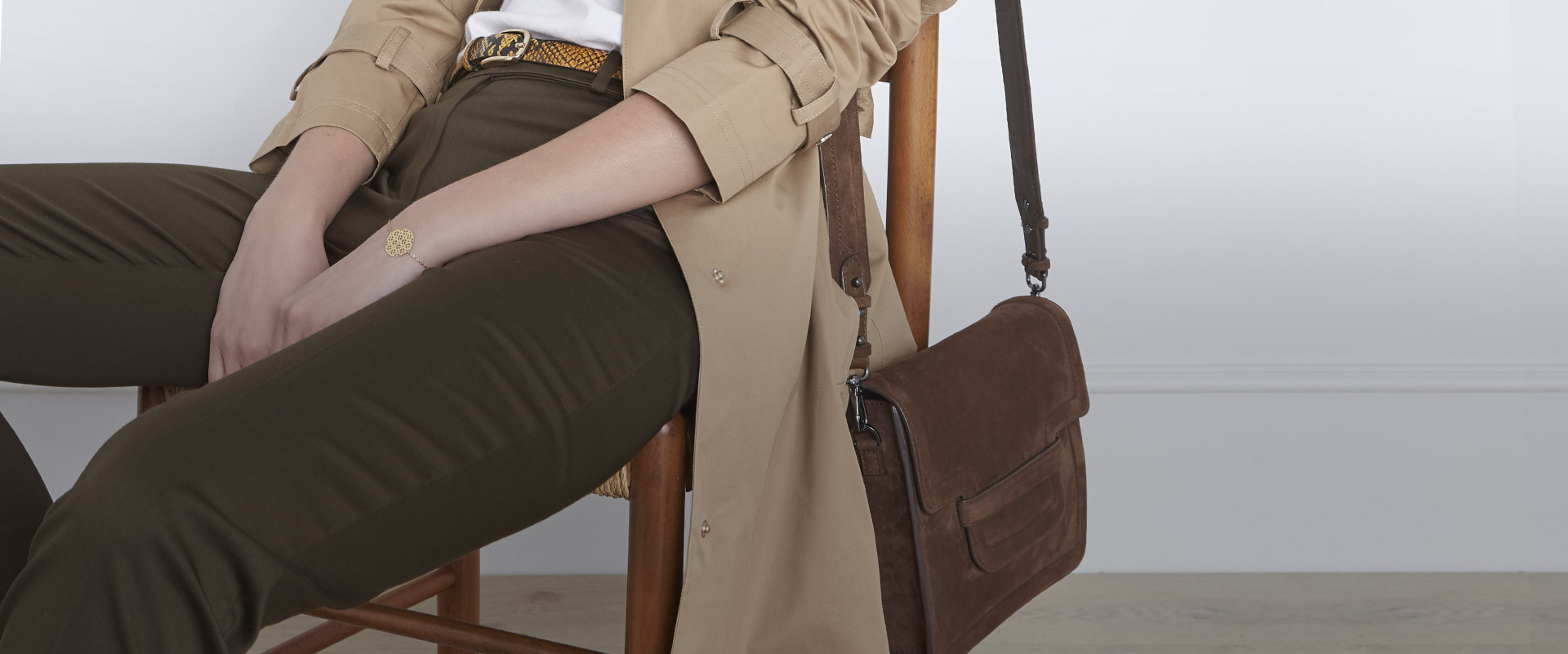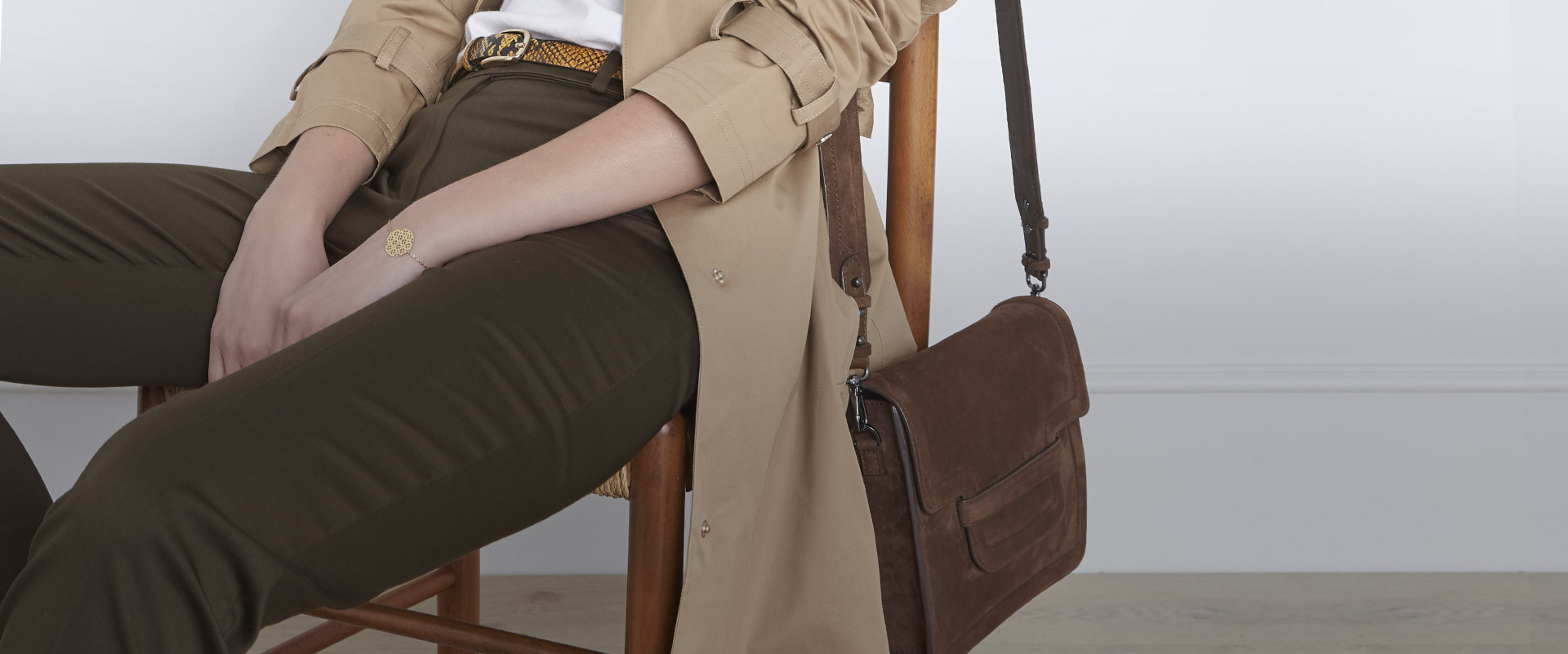 INTRODUCES
Its signature handbags
Introducing our new collection of leather handbags, made by our finest and most experienced artisans.
These bags are timeless signature pieces.
They are designed to be wardrobe essentials and to stand the test of time.
Our commitment to quality and detail is evident in every bag, each one crafted from velvety soft suede.
MAINTENANCE GUIDE
Maintaining your split
leather bag
Leather, and especially split leather, is a natural material that moves and changes over time.
It must therefore be maintained regularly if you want to keep your favourite bag in its original state for as long as possible.
1/4
Against water
---
Treating your leather bag is vital. Remember to waterproof it with a special product for suede
to extend its life. To avoid staining your bag, spray on your waterproof coating at a distance of about 30cm
and avoid getting any on the metal parts.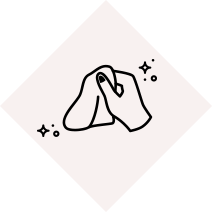 2/4
Against dust
---
Split leather and nubuck leather are materials that trap and retain dust, which can make the leather look dull or dirty.
Brushing it using a soft-bristled brush will restore your bag to its original colour and shine.
3/4
Against stains
---
Unlike standard leather, split leather is a fragile fabric that reacts to friction from clothes. Denim items are likely to damage your bag,
so it is better to team your leather bag with textiles in a lighter colour so you do not accelerate the ageing process.
Even when you take good care of your bag, stains cannot always be avoided. If this is the case, brush the
stained section gently with a suede eraser.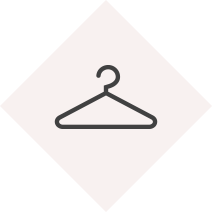 4/4
Pamper your bag
---
To help your bag keep its original shape, hang your bag from a coat hanger or keep it in a fabric bag
and store it in a well-ventilated space out of direct sunlight.

Last but not least, you may want to get your bag treated by a leather specialist.