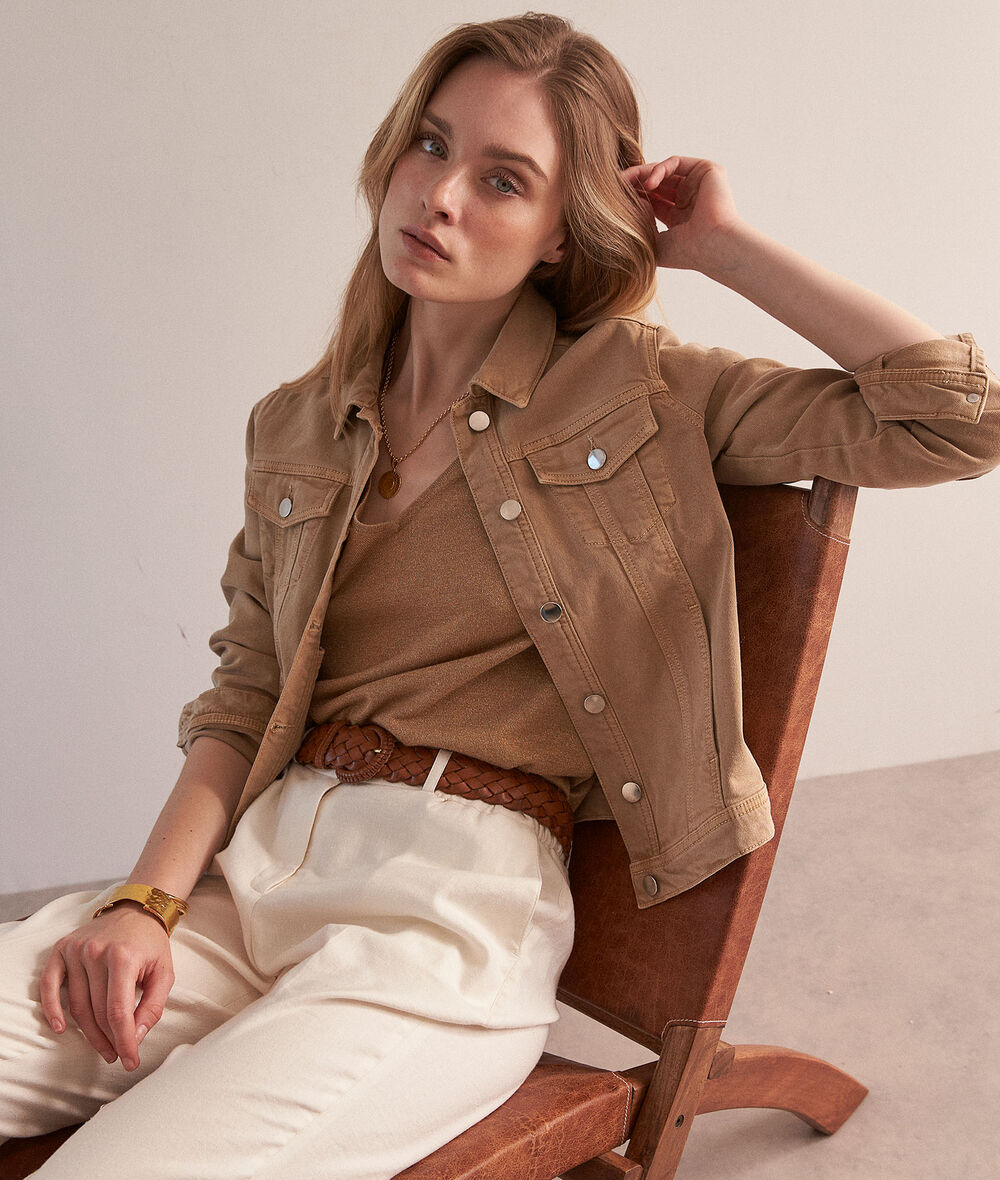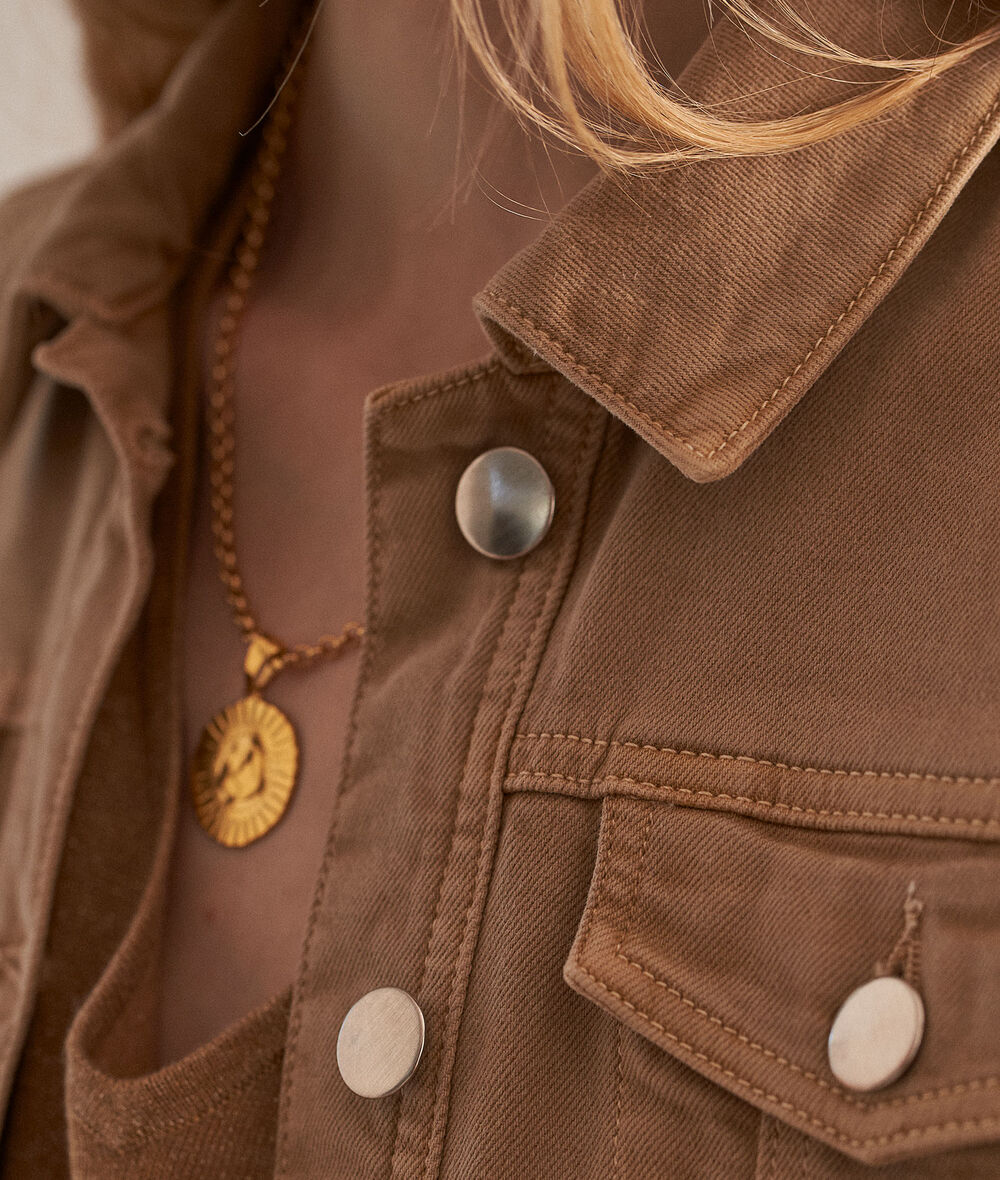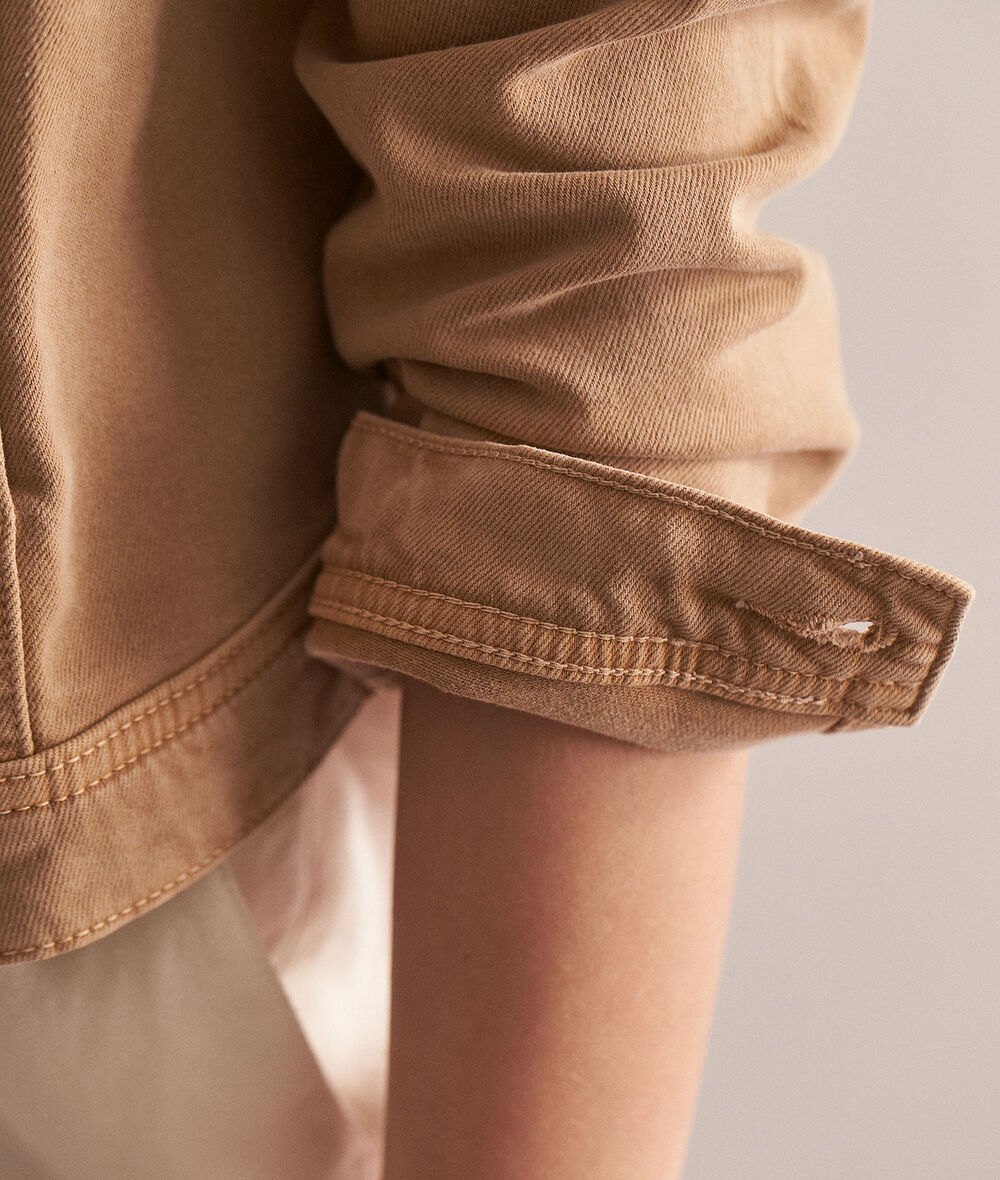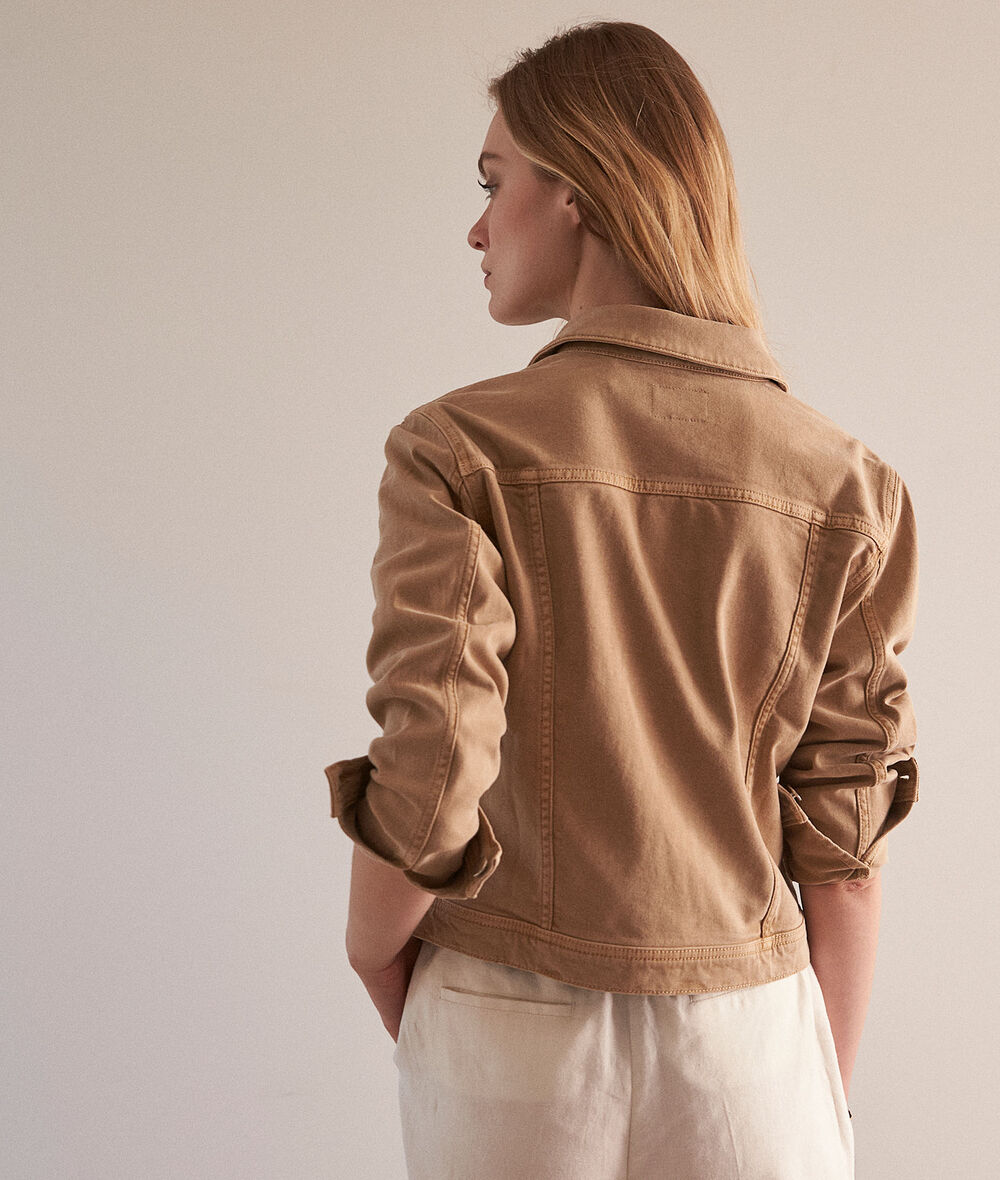 Fame beige recycled cotton jacket
Sizes:
Only items in stock
!

Please choose a size
WECARE: This jacket is made from recycled cotton. By reusing worn cotton clothing, Maison 123 is committed to giving it a new lease of life, reducing waste and limiting the impact of growing virgin cotton. This helps maintain biodiversity and reduce water and energy use.

The FAME denim jacket may already be an essential part of your wardrobe, and it's back in a soft and very autumnal beige colourway.

WHY WE LOVE IT
This jacket is made partly in recycled cotton, another reason to make it your new must-have. This versatile short jacket is perfect for mid-season and has all the standard details: shirt collar, metal buttons, patch pockets and structuring seams.

OUR STYLE TIP
We like wearing it with bright, natural colours: ecru, beige, camel or terracotta - it will always look great.

- length: 51 cm for a size 36.
- 98% cotton
- 51% recycled cotton
- short
- shirt collar
- long sleeves
- two patch pockets
- made in Tunisia

Ola is 1.79 m (5'10") tall and is wearing a size 36. The model is wearing the BABETH pullover, SABIL trousers, EBENE belt and NADJA loafers with the FAME jacket.

WECARE: This jacket is made from recycled cotton. By reusing worn cotton clothing, Maison 123 is committed to giving it a new lease of life, reducing waste and limiting the impact of growing virgin cotton. This helps maintain biodiversity and reduce water and energy use.

The FAME denim jacket may already be an essential part of your wardrobe, and it's back in a soft and very autumnal beige colourway.

WHY WE LOVE IT
This jacket is made partly in recycled cotton, another reason to make it your new must-have. This versatile short jacket is perfect for mid-season and has all the standard details: shirt collar, metal buttons, patch pockets and structuring seams.

OUR STYLE TIP
We like wearing it with bright, natural colours: ecru, beige, camel or terracotta - it will always look great.

- length: 51 cm for a size 36.
- 98% cotton
- 51% recycled cotton
- short
- shirt collar
- long sleeves
- two patch pockets
- made in Tunisia

Ola is 1.79 m (5'10") tall and is wearing a size 36. The model is wearing the BABETH pullover, SABIL trousers, EBENE belt and NADJA loafers with the FAME jacket.


MATIERE PRINCIPALE : 98.00 % Coton, 2.00 % Elasthanne

DOUBLURE POCHE : 100.00 % Coton

This item can be recycled

Wash at 30° on delicate cycle
Reference: 653650782
30 days
money-back
guarantee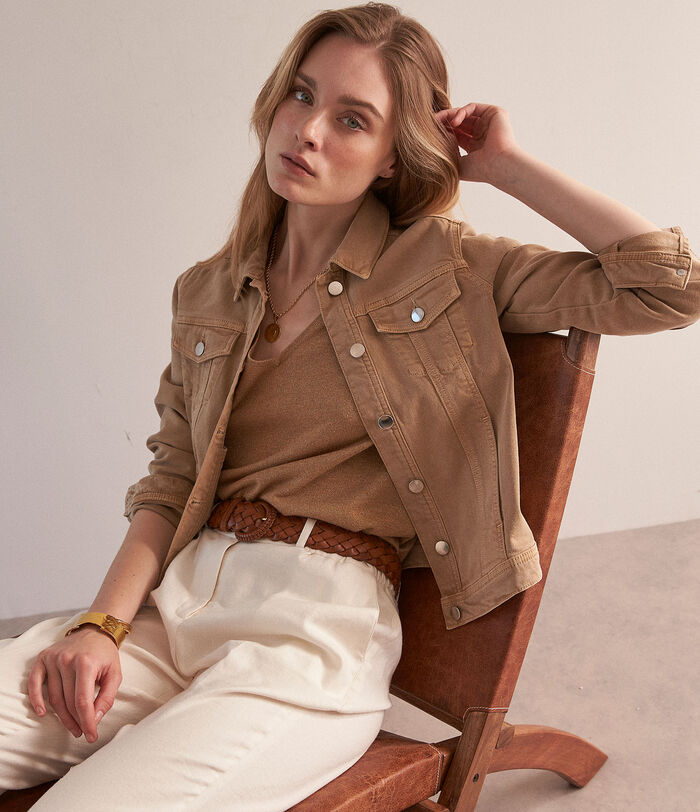 Fame beige recycled cotton jacket
Sizes
!

Please choose a size