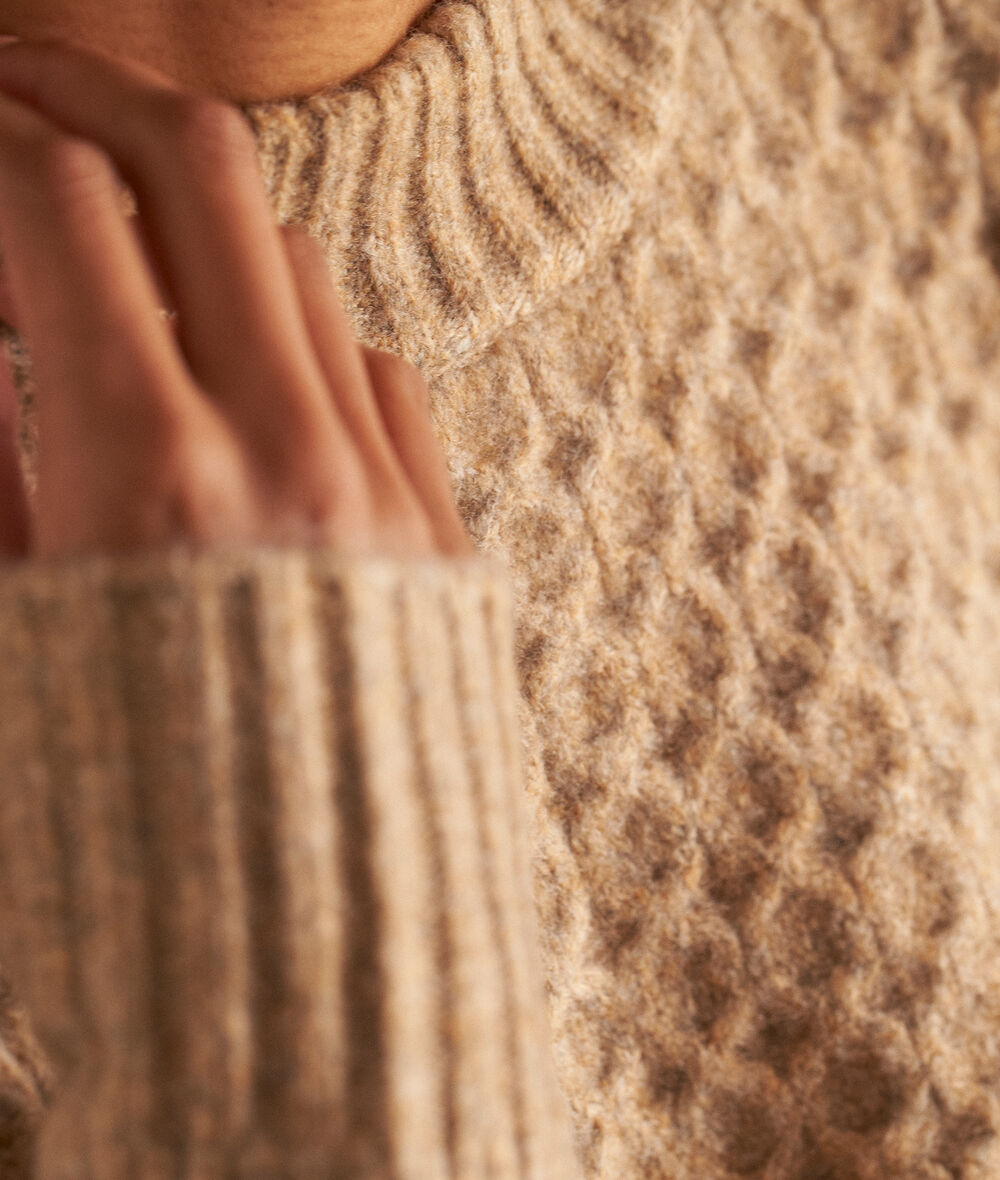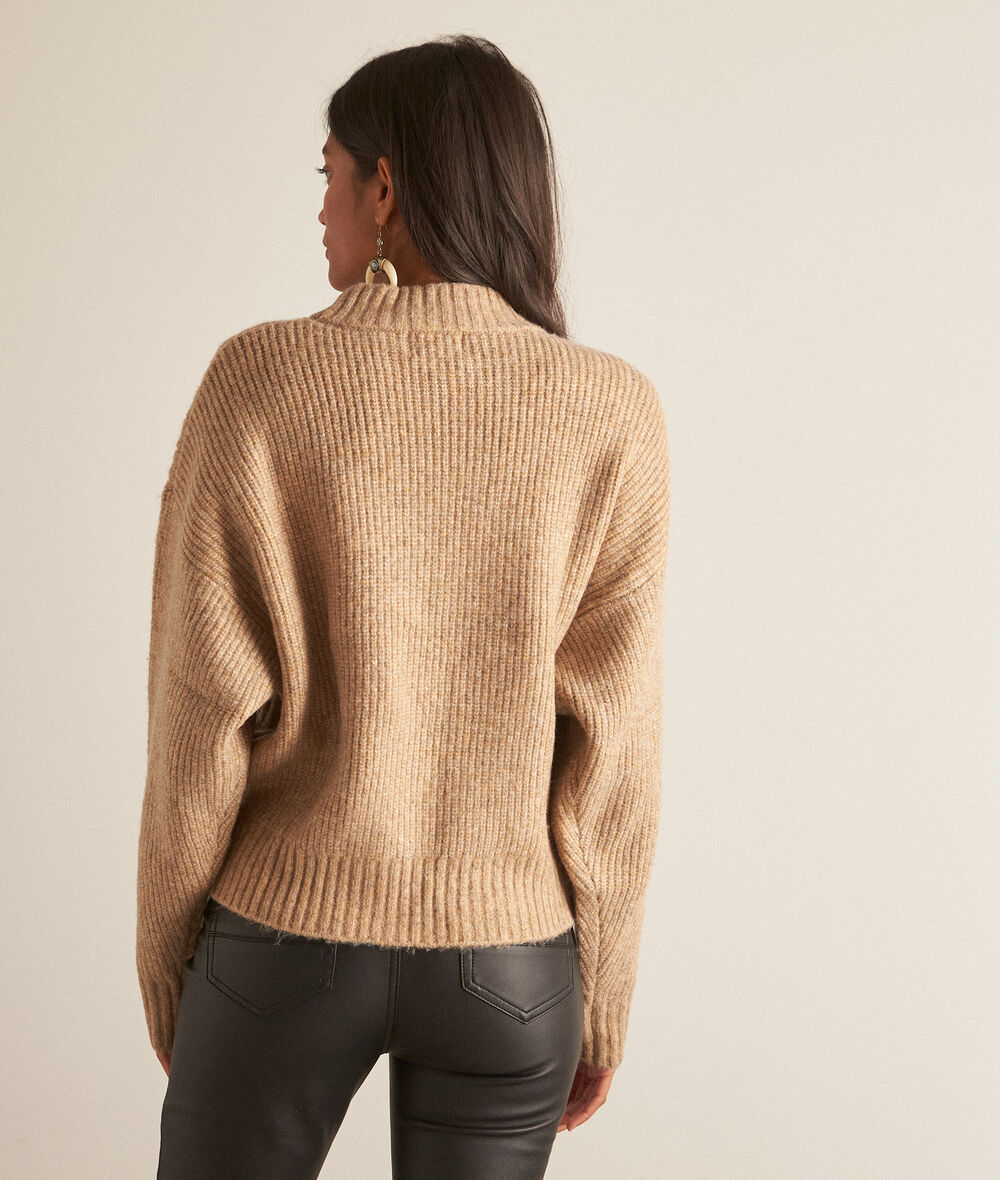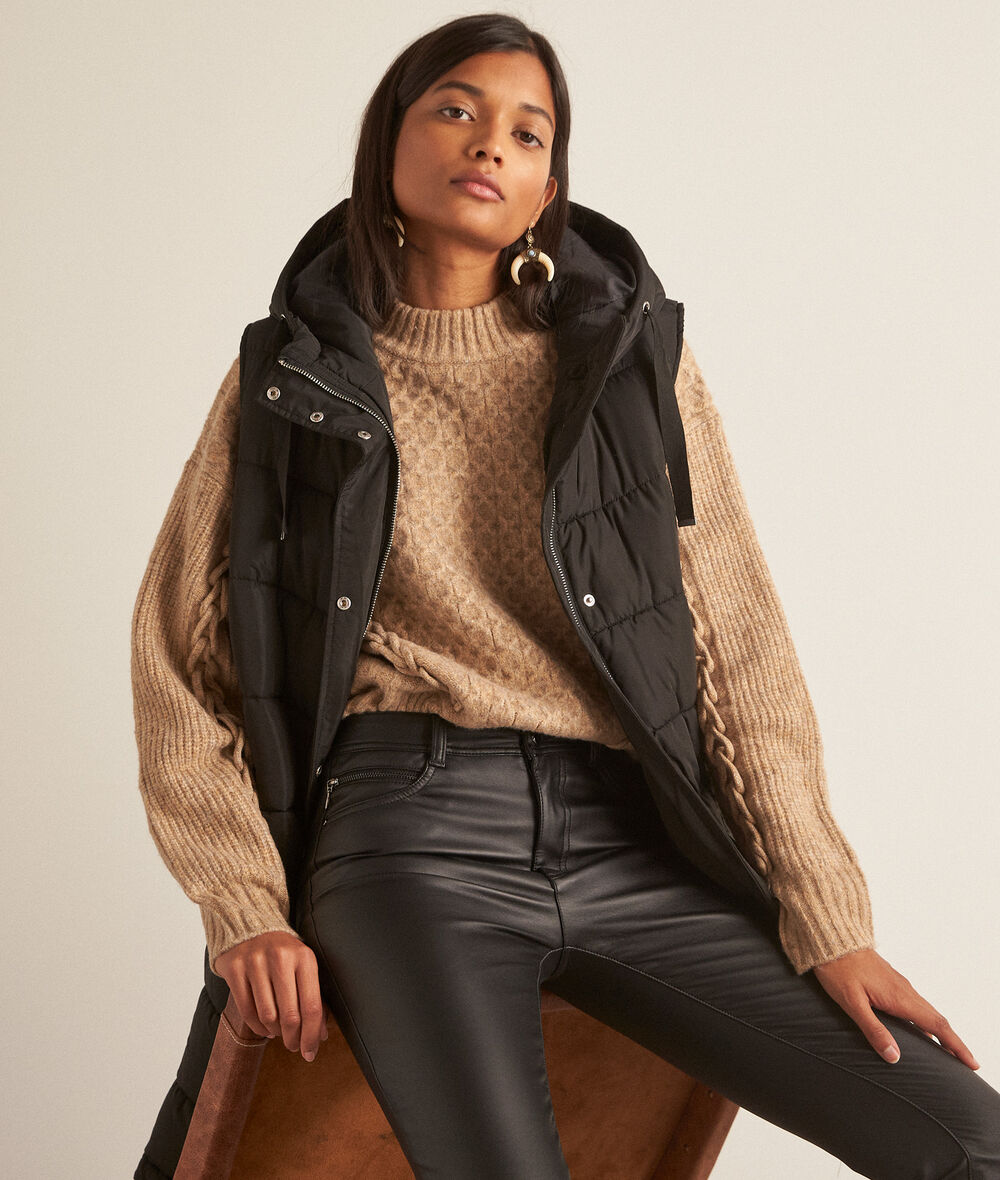 BADYA beige cable-knit jumper
Sizes:
Only items in stock
!

Please choose a size
You can't beat our original BADYA jumper with its multiple different stitches.

WHY WE LOVE IT
Made in a chunky knit, it will keep you warm and is set to become the star of your winter wardrobe thanks to its special details. You'll instantly love the textured cable knit on the sleeves and the honeycomb stitch on the front of the jumper.

OUR STYLE TIP
Make this jumper stand out by pairing it with understated pieces and classic cuts such as slim-fit or tailored trousers. If you want to keep warm with a coat or jacket, choose a sleeveless piece that will reveal the pretty sleeves of this jumper.

- generous cut
- round neck
- long sleeves
- cable knit
- made in China

Shawna is 1.75 metres (5'9") tall and is wearing a size 36. The model is wearing the MELROSE down jacket and the SULTAN trousers with the BADYA jumper.

You can't beat our original BADYA jumper with its multiple different stitches.

WHY WE LOVE IT
Made in a chunky knit, it will keep you warm and is set to become the star of your winter wardrobe thanks to its special details. You'll instantly love the textured cable knit on the sleeves and the honeycomb stitch on the front of the jumper.

OUR STYLE TIP
Make this jumper stand out by pairing it with understated pieces and classic cuts such as slim-fit or tailored trousers. If you want to keep warm with a coat or jacket, choose a sleeveless piece that will reveal the pretty sleeves of this jumper.

- generous cut
- round neck
- long sleeves
- cable knit
- made in China

Shawna is 1.75 metres (5'9") tall and is wearing a size 36. The model is wearing the MELROSE down jacket and the SULTAN trousers with the BADYA jumper.


MATIERE PRINCIPALE : 57.00 % Acrylique, 40.00 % Polyamide, 3.00 % Laine

This item can be recycled
Reference: 653517482
30 days
money-back
guarantee
BADYA beige cable-knit jumper
Sizes
!

Please choose a size