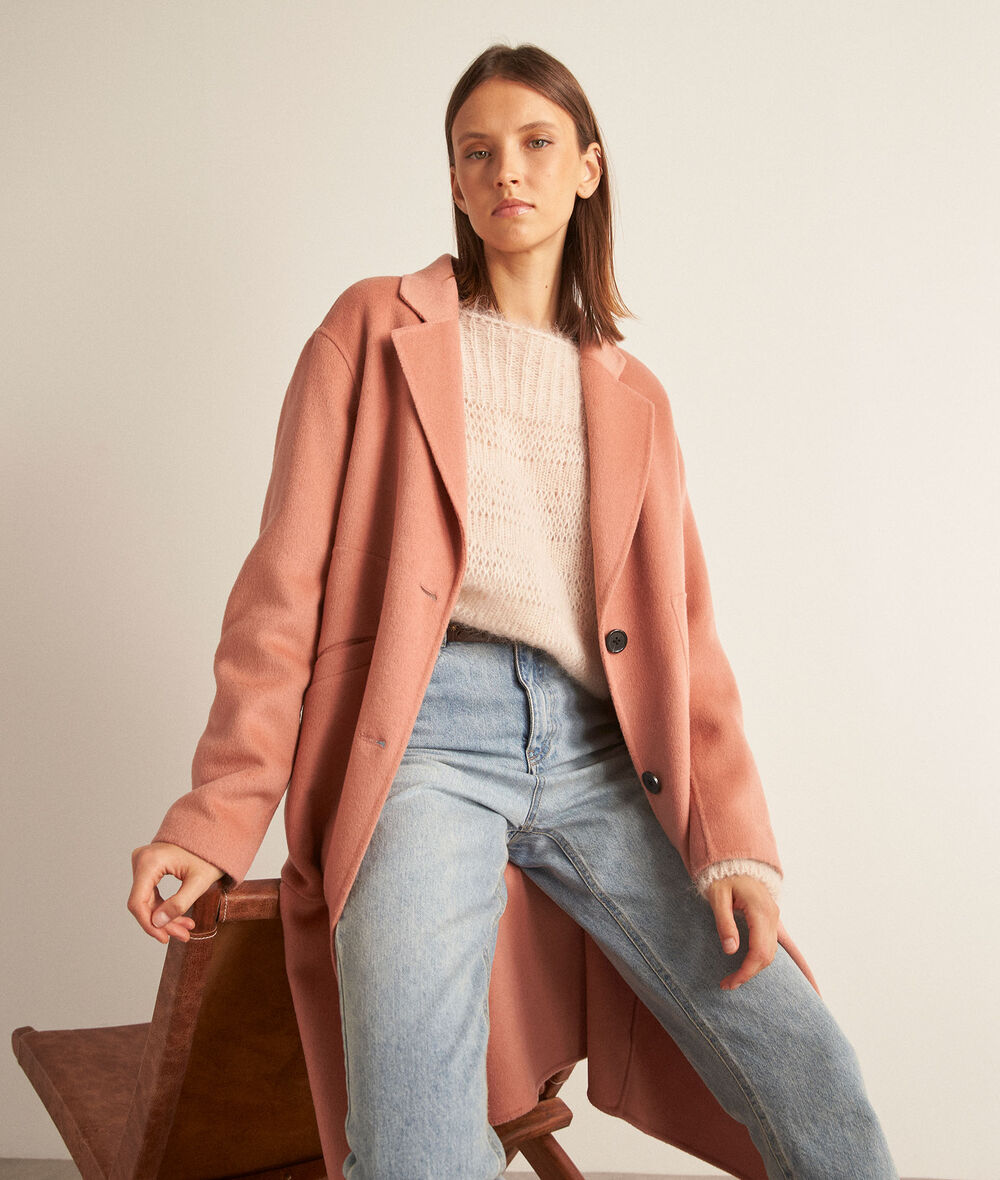 Complete the look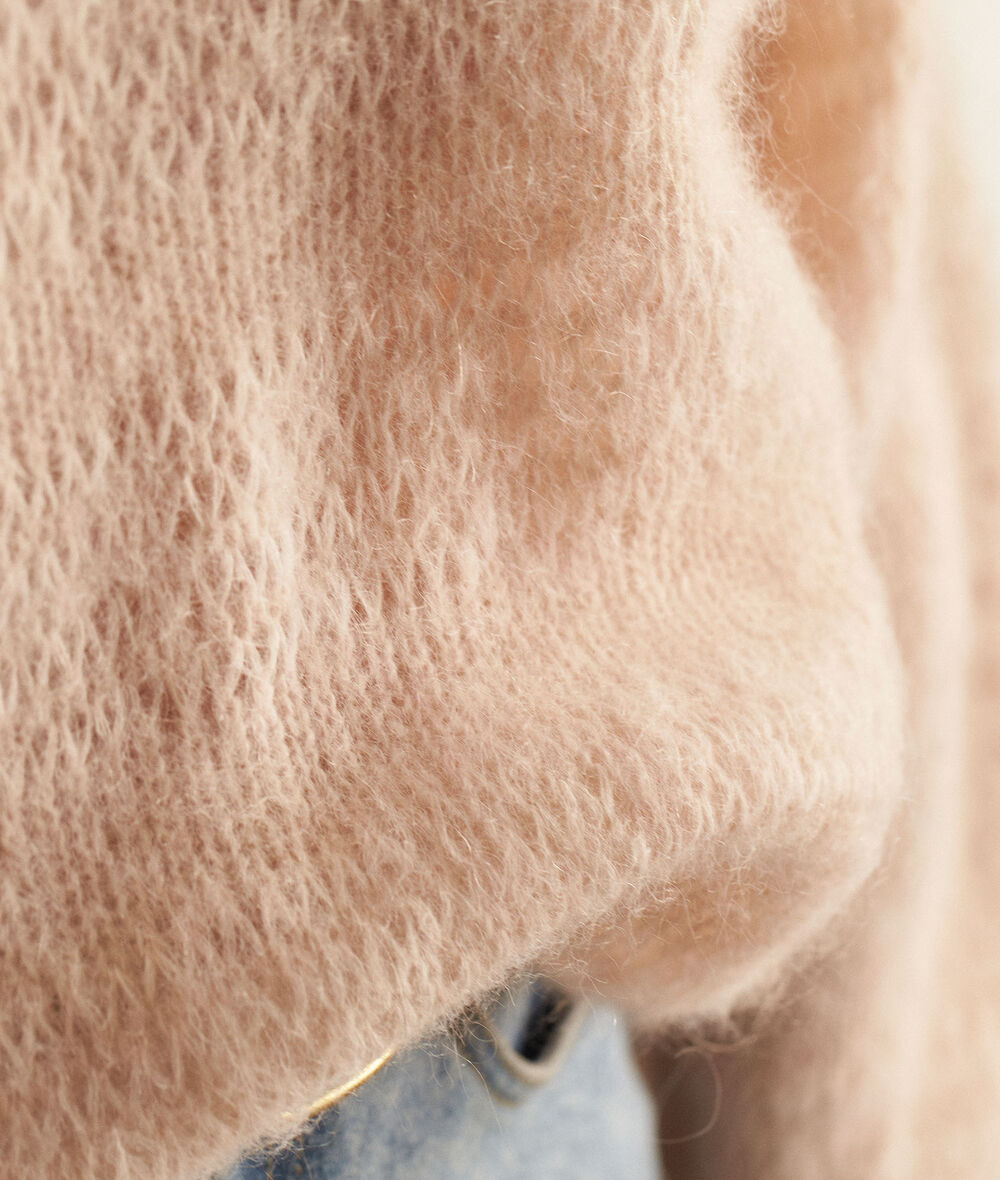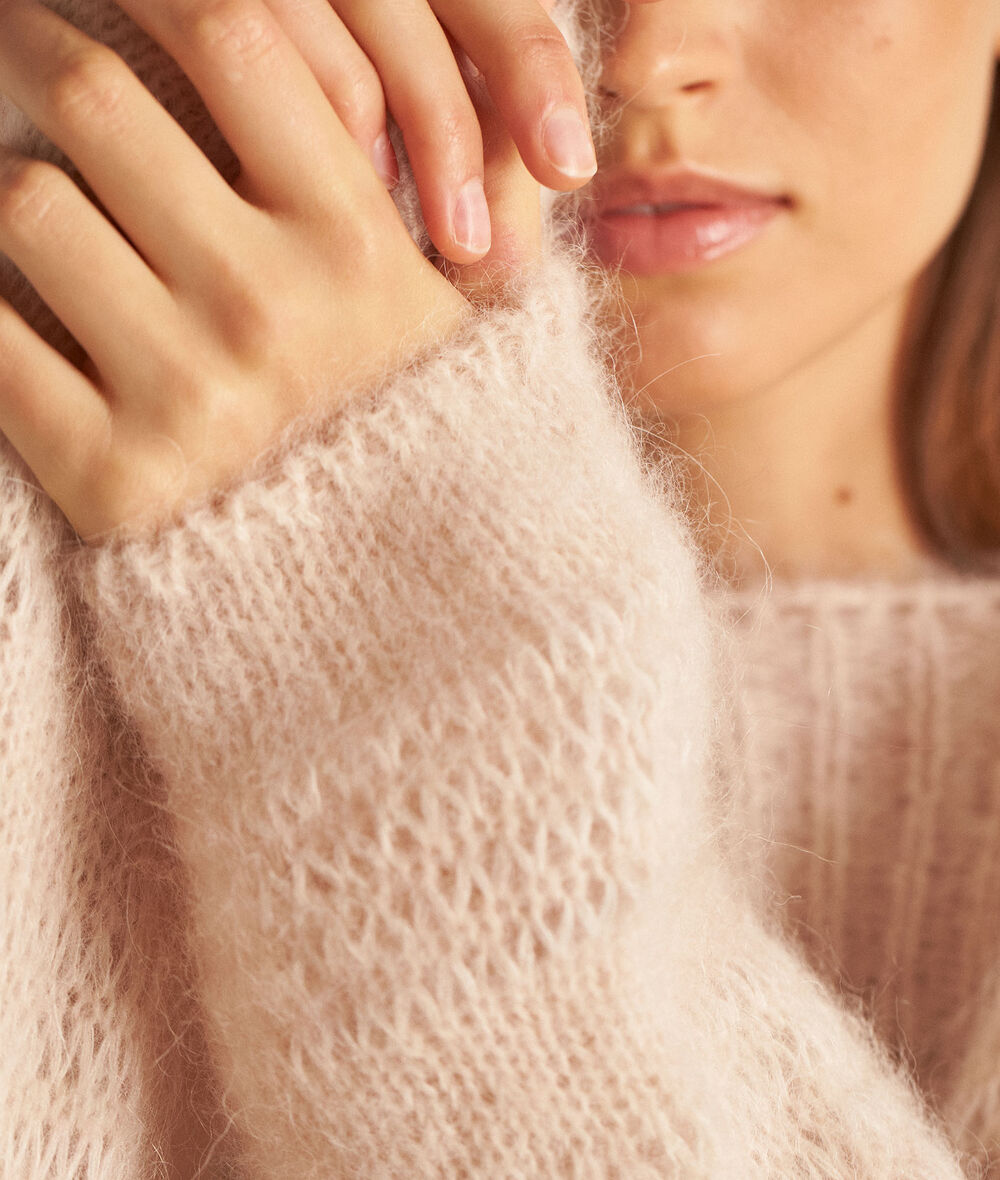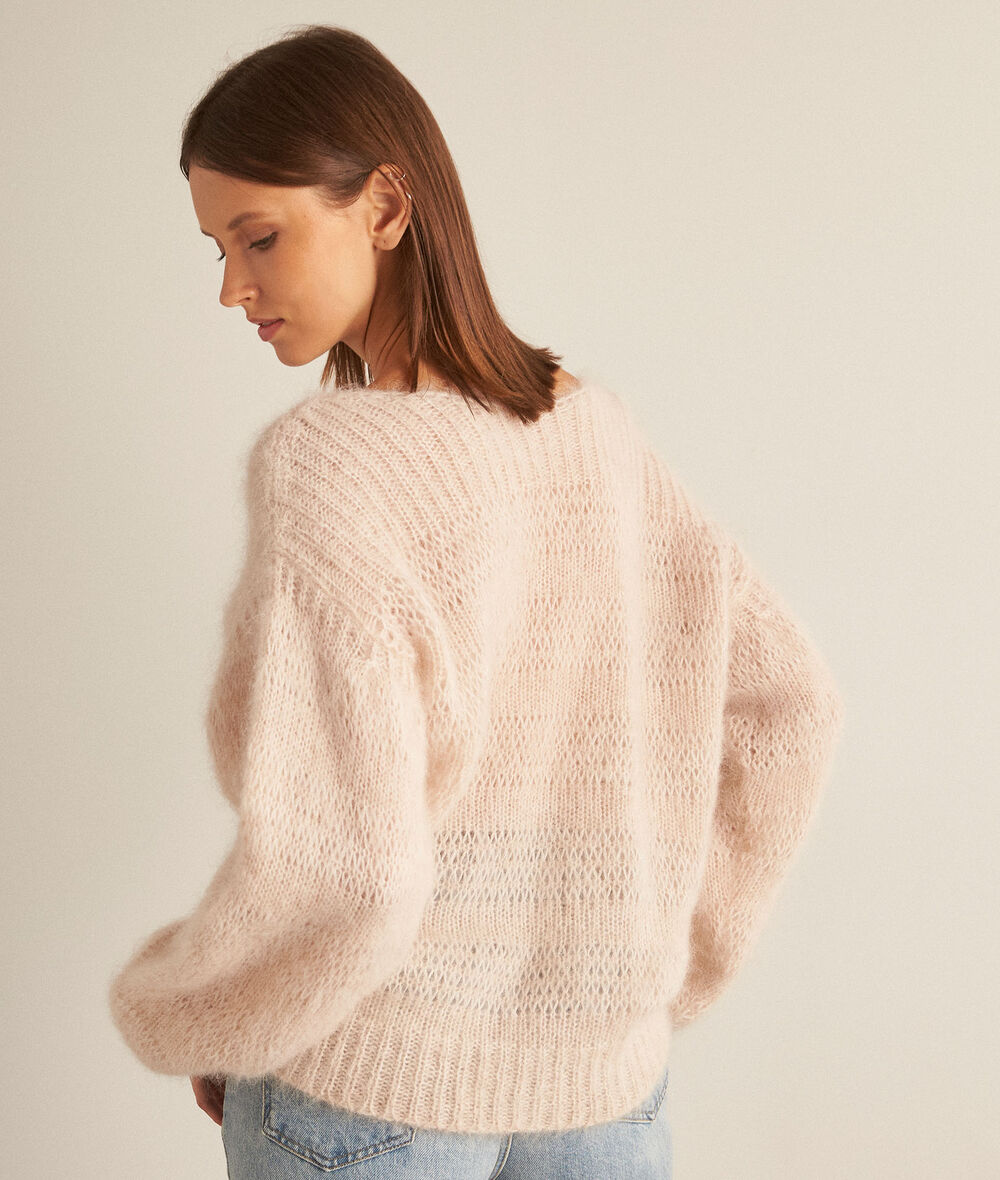 Blanche powder pink openwork knit pullover
Sizes:
Only items in stock
!

Please choose a size
Description
Take a look at our beautiful WHITE mohair knit with its alluring powder pink colour.

WHY WE LOVE IT
This jumper has everything you could wish for: an openwork knit that subtly shows off your skin, its romantic powder pink colour, and its unbeatable comfort.

OUR STYLE TIP
For a romantic and elegant look, go for an all-pink outfit by playing with its different shades. Perhaps with a woollen rosewood coat and grenadine velvet trousers for a sensational total look. You can also add brown accessories, bag, belt or both, take your pick!

- length: 58 cm for a size 34
- 34% mohair
- straight cut
- long sleeves
- made in Italy

Sveta is 1.74 m tall and is wearing a size 34. The model is wearing the SOLENE jeans, the MAYA coat, the DAHLIA belt and the NADIE ankle boots with the BLANCHE pullover.
Take a look at our beautiful WHITE mohair knit with its alluring powder pink colour.

WHY WE LOVE IT
This jumper has everything you could wish for: an openwork knit that subtly shows off your skin, its romantic powder pink colour, and its unbeatable comfort.

OUR STYLE TIP
For a romantic and elegant look, go for an all-pink outfit by playing with its different shades. Perhaps with a woollen rosewood coat and grenadine velvet trousers for a sensational total look. You can also add brown accessories, bag, belt or both, take your pick!

- length: 58 cm for a size 34
- 34% mohair
- straight cut
- long sleeves
- made in Italy

Sveta is 1.74 m tall and is wearing a size 34. The model is wearing the SOLENE jeans, the MAYA coat, the DAHLIA belt and the NADIE ankle boots with the BLANCHE pullover.

MATIERE PRINCIPALE : 34.00 % Alpaga, 34.00 % Mohair, 32.00 % Polyamide

This product can be recycled

Wash at 30° on delicate cycle
Reference: 653646760
30 days
money-back
guarantee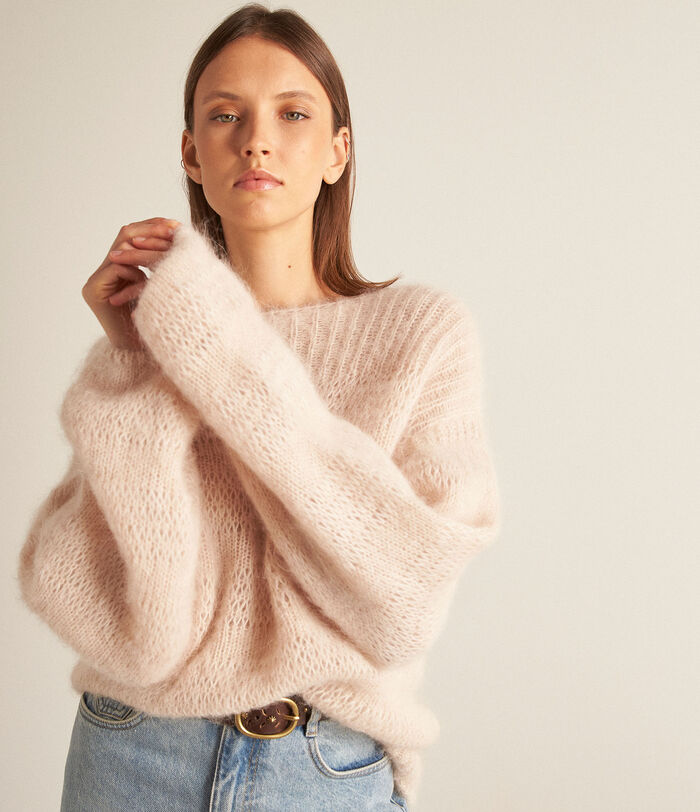 Blanche powder pink openwork knit pullover
Sizes
!

Please choose a size