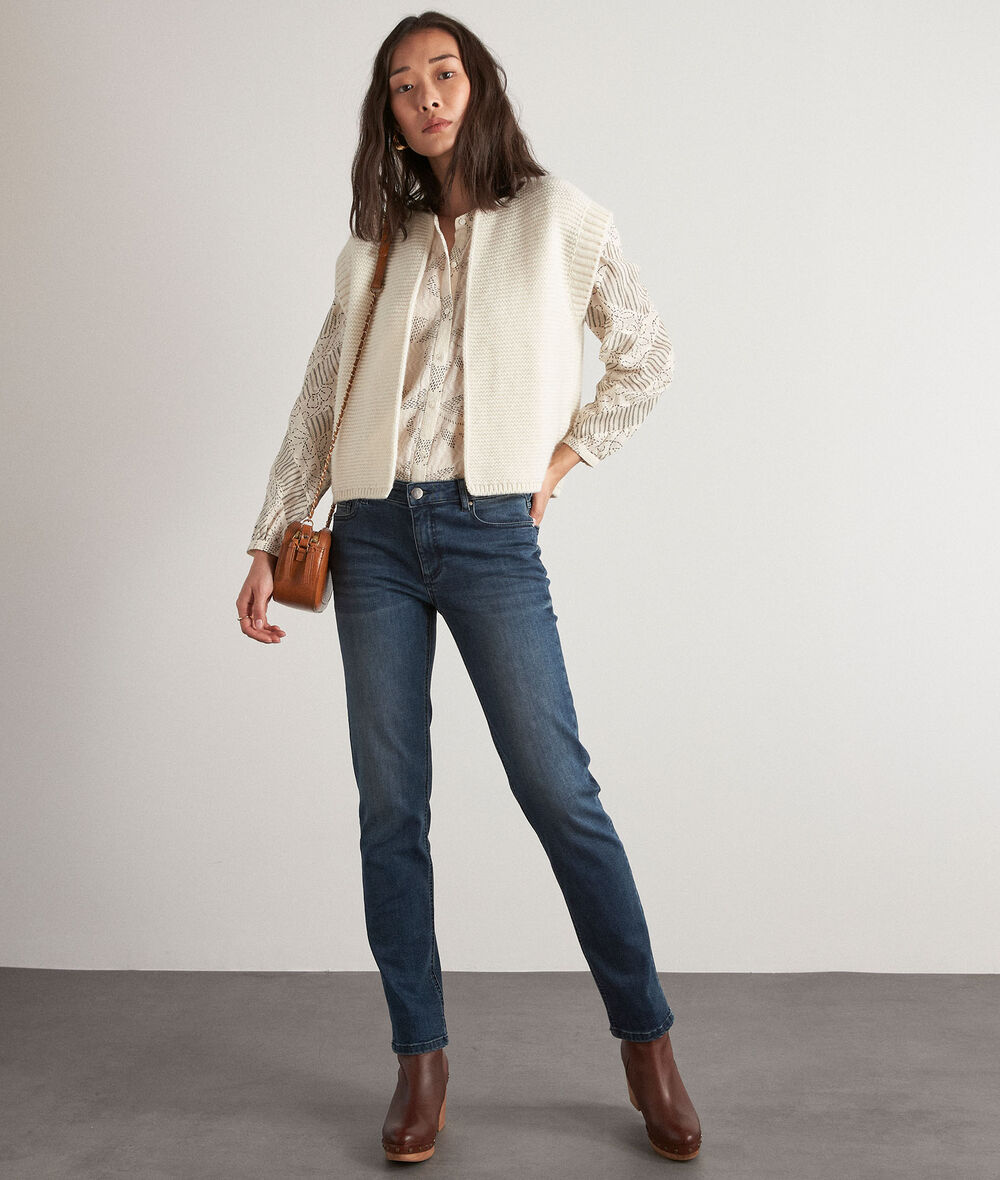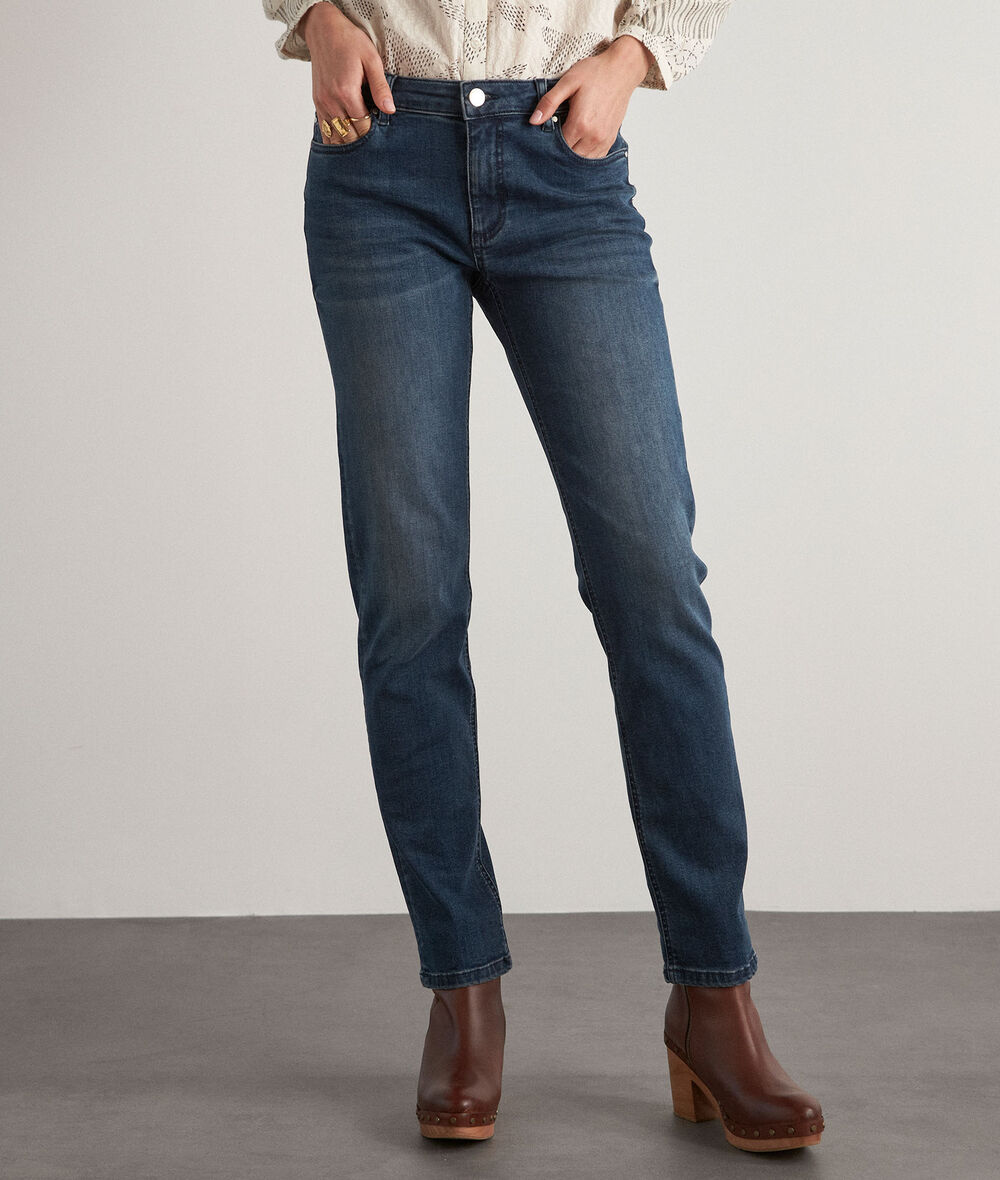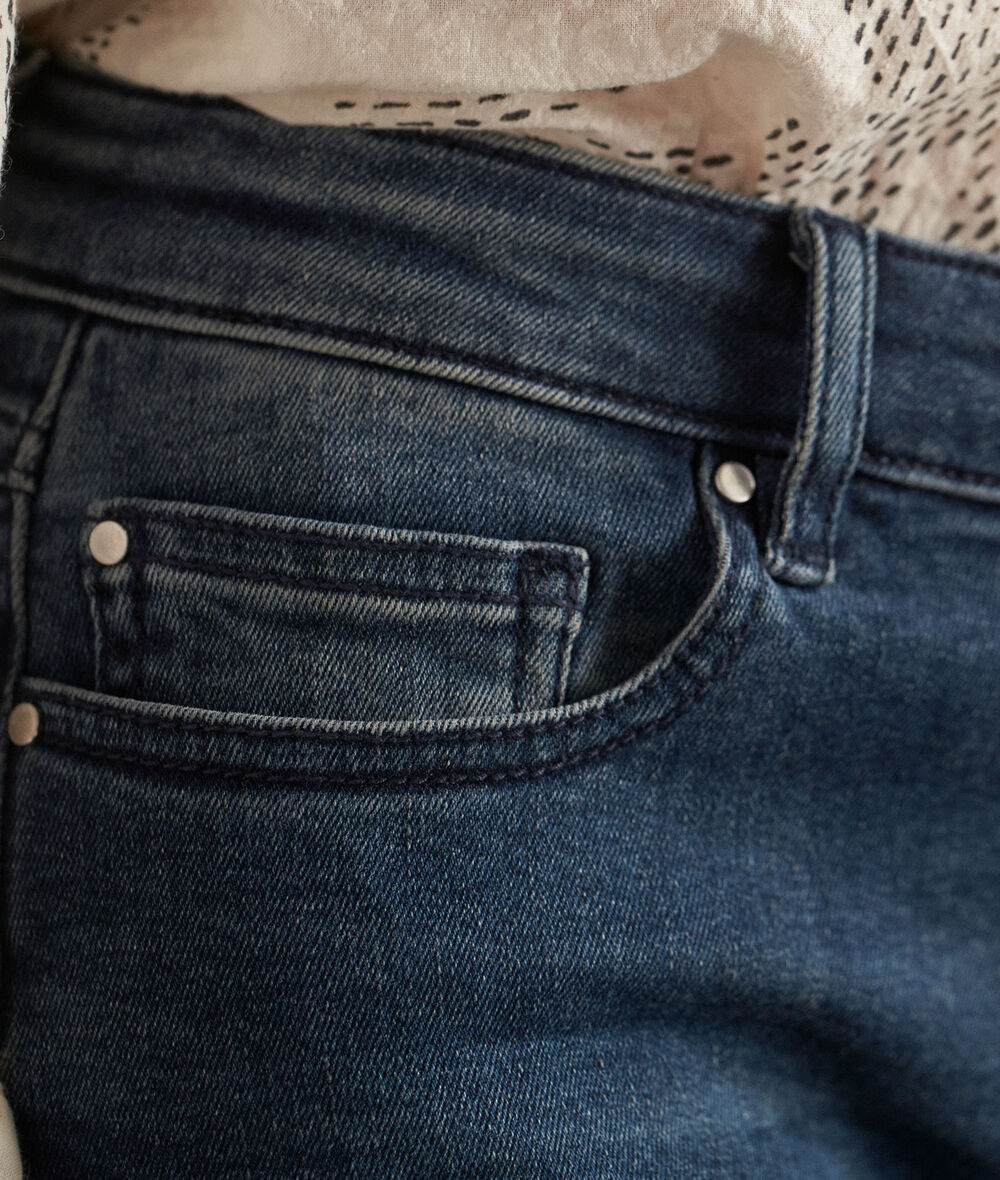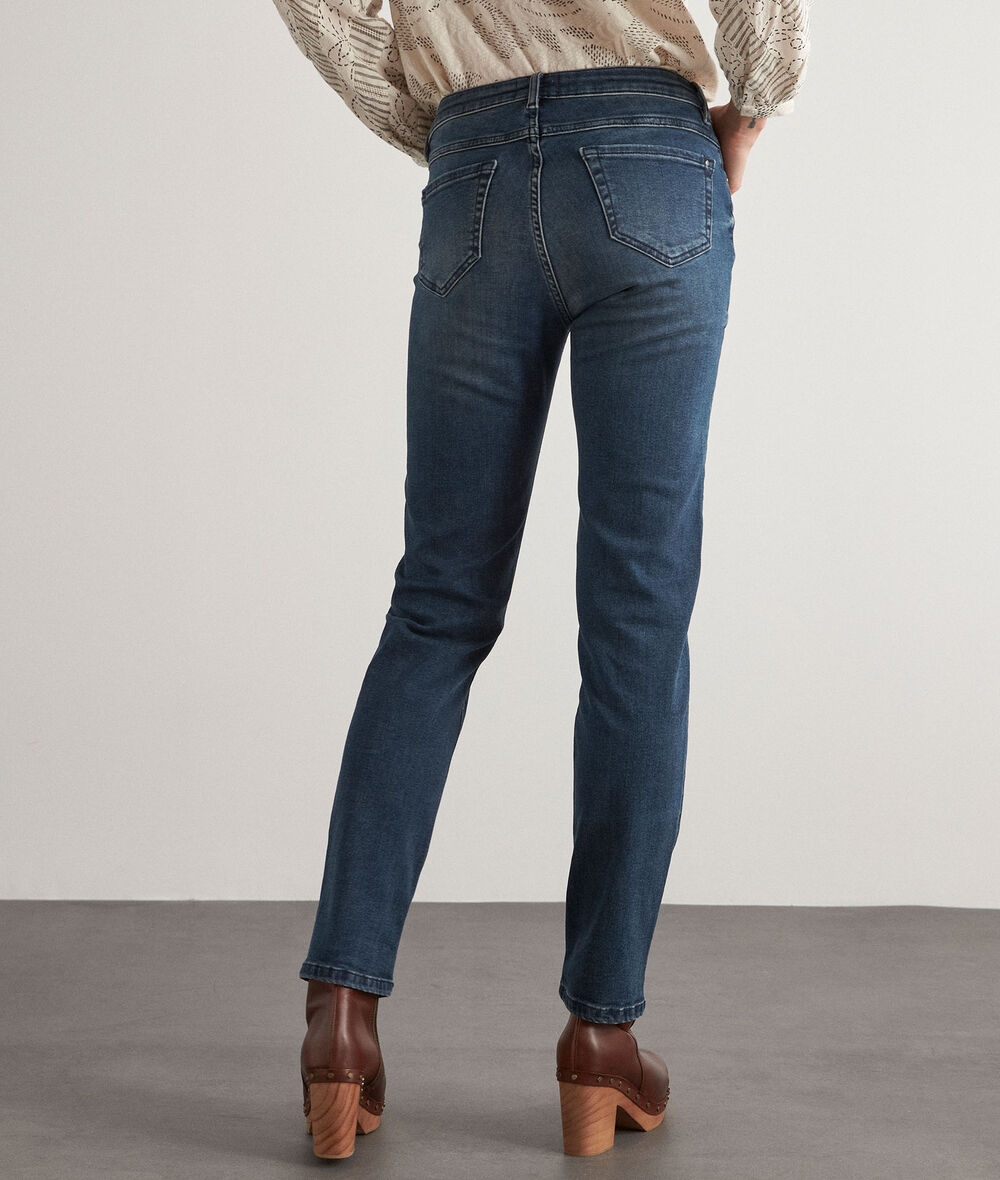 WECARE: These jeans are made from organic cotton. Grown without synthetic products and guaranteed to be GMO-free, organic cotton only needs 9% of the water used to grow conventional cotton. It helps maintain biodiversity, keep soils fertile and reduce greenhouse gas emissions. Our organic cotton is independently certified by bodies such as OCS and GOTS.

Looking for the perfect boyfriend jeans? Then PACHA is for you.

WHY WE LOVE THIS STYLE
For its tapered legs that enhance your curves, standard waist and subtle stonewash. Made from 50% organic cotton, PACHA is one of our pairs of eco-friendly jeans.

OUR STYLE TIP
This wardrobe basic goes with anything: you'll be able to return to it again and again. You can combine it with a nice blouse and accessorise with a light jacket or a sleeveless piece of knitwear and a flattering belt for a perfect mid-season look.

- length: 65 cm for a size 36
- 93% cotton
- 50% organic cotton
- boyfriend cut
- zipped fly
- 5 pockets
- made in Tunisia


Bibi is 1.80 m (5'11") tall and is wearing a size 36. The model is wearing the BALDINI cardigan, TINKA blouse and CLOTHILDE clogs with the PACHA jeans.

WECARE: These jeans are made from organic cotton. Grown without synthetic products and guaranteed to be GMO-free, organic cotton only needs 9% of the water used to grow conventional cotton. It helps maintain biodiversity, keep soils fertile and reduce greenhouse gas emissions. Our organic cotton is independently certified by bodies such as OCS and GOTS.

Looking for the perfect boyfriend jeans? Then PACHA is for you.

WHY WE LOVE THIS STYLE
For its tapered legs that enhance your curves, standard waist and subtle stonewash. Made from 50% organic cotton, PACHA is one of our pairs of eco-friendly jeans.

OUR STYLE TIP
This wardrobe basic goes with anything: you'll be able to return to it again and again. You can combine it with a nice blouse and accessorise with a light jacket or a sleeveless piece of knitwear and a flattering belt for a perfect mid-season look.

- length: 65 cm for a size 36
- 93% cotton
- 50% organic cotton
- boyfriend cut
- zipped fly
- 5 pockets
- made in Tunisia


Bibi is 1.80 m (5'11") tall and is wearing a size 36. The model is wearing the BALDINI cardigan, TINKA blouse and CLOTHILDE clogs with the PACHA jeans.


MATIERE PRINCIPALE : 93.00 % Coton, 5.00 % Polyester, 2.00 % Elasthanne

DOUBLURE : 65.00 % Polyester, 35.00 % Coton

This product can be recycled

Wash at 30° on delicate cycle
Reference: 653840729
30 days
money-back
guarantee
You may also like
4 products