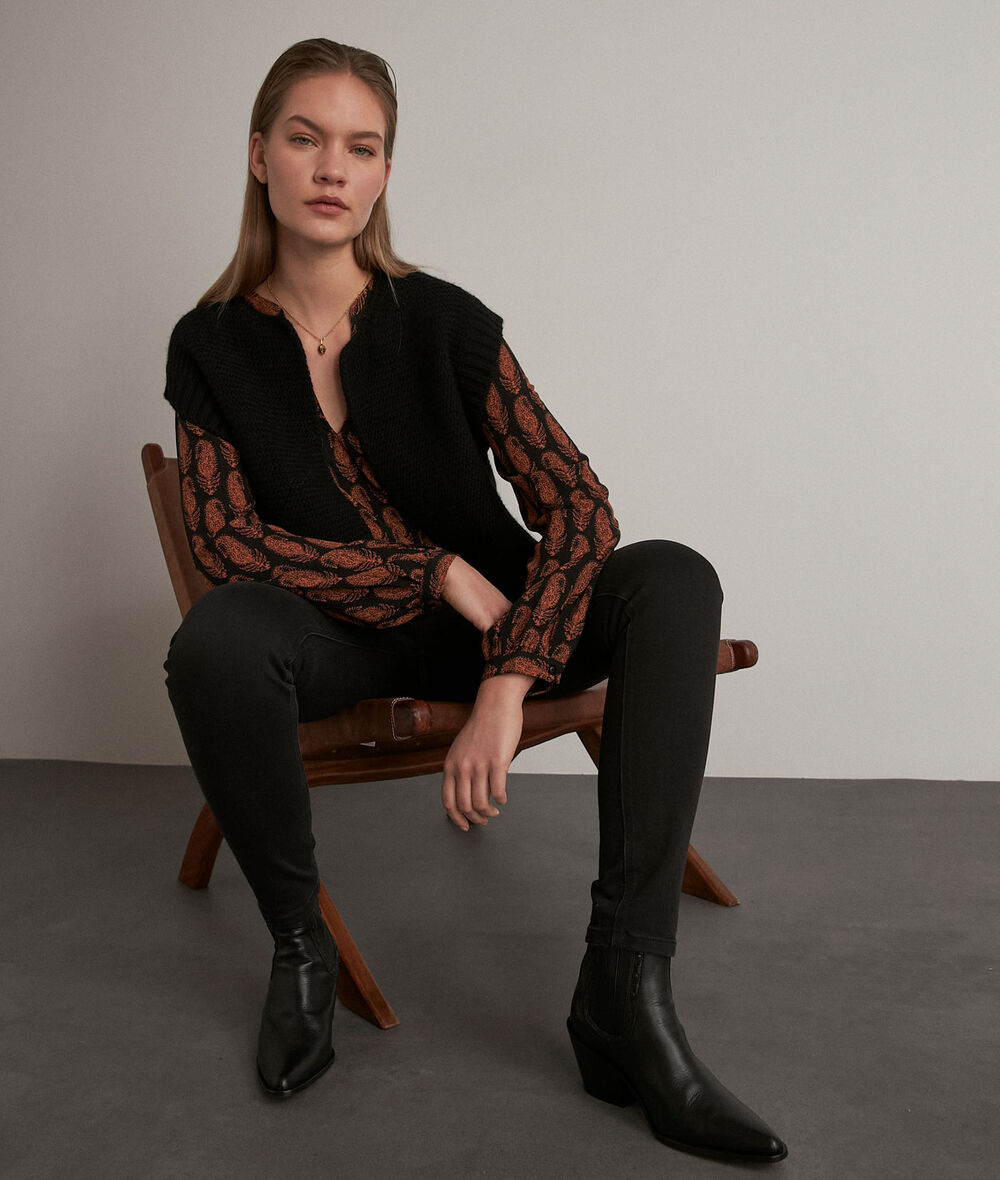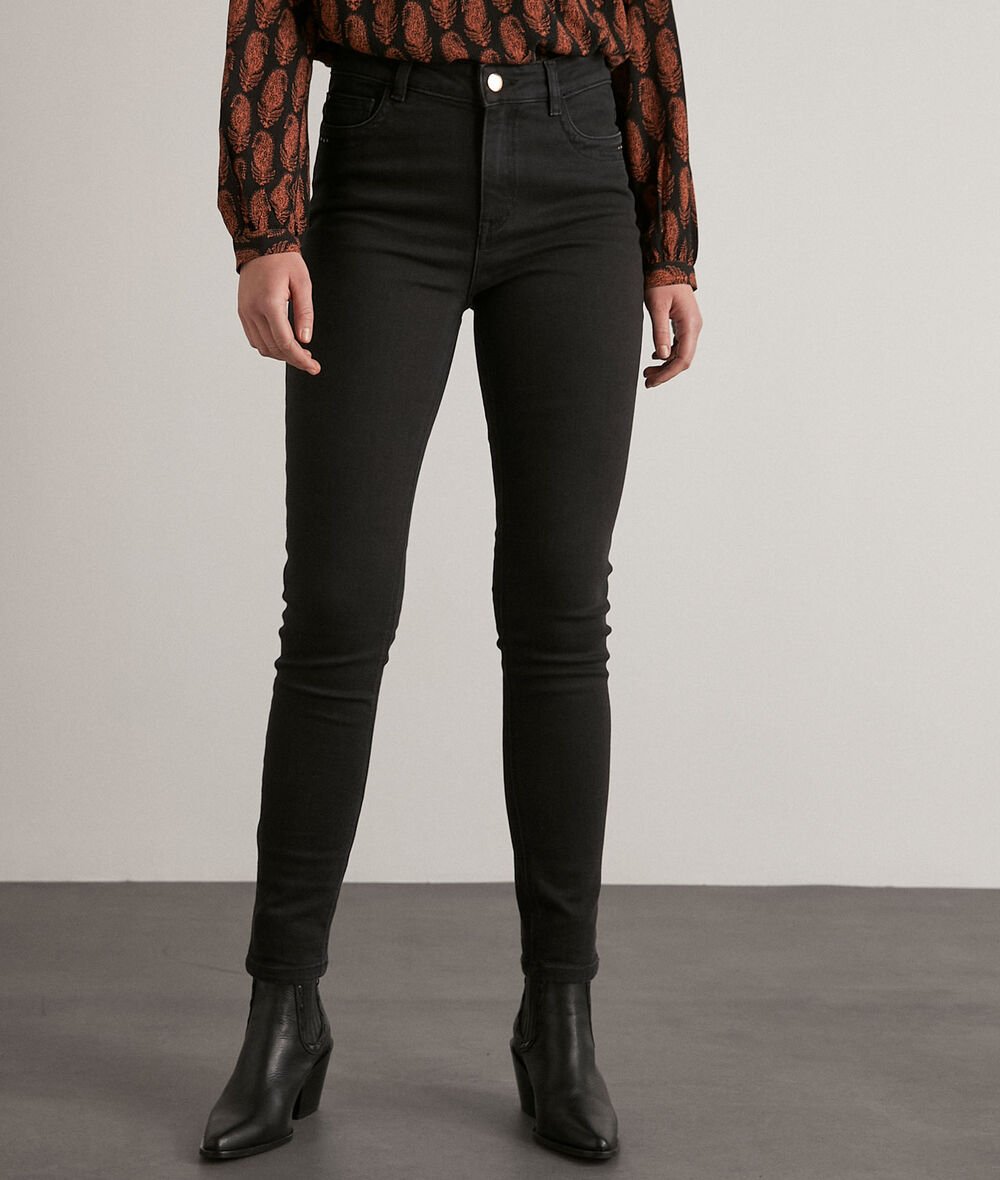 Complete the look
Complete the look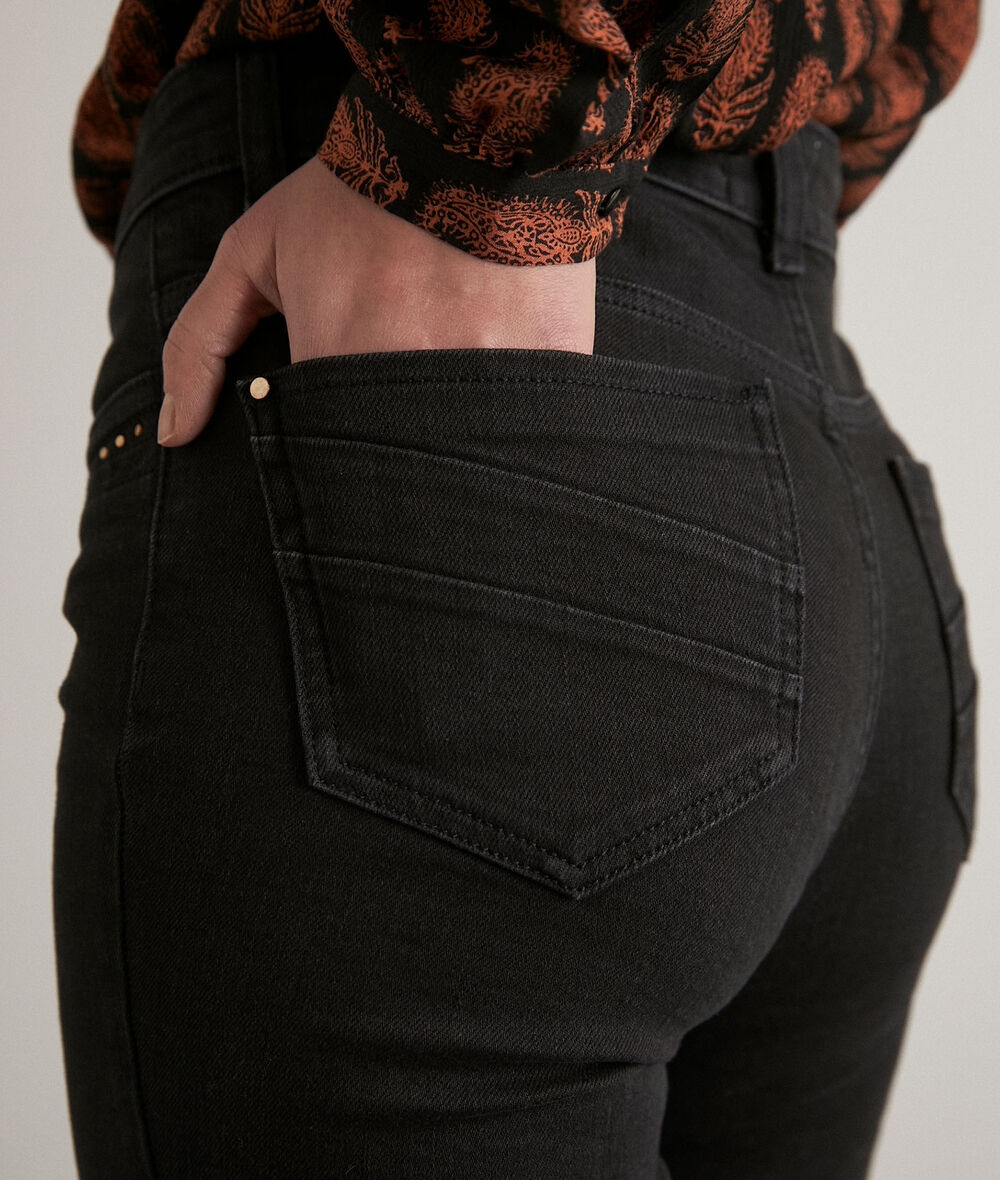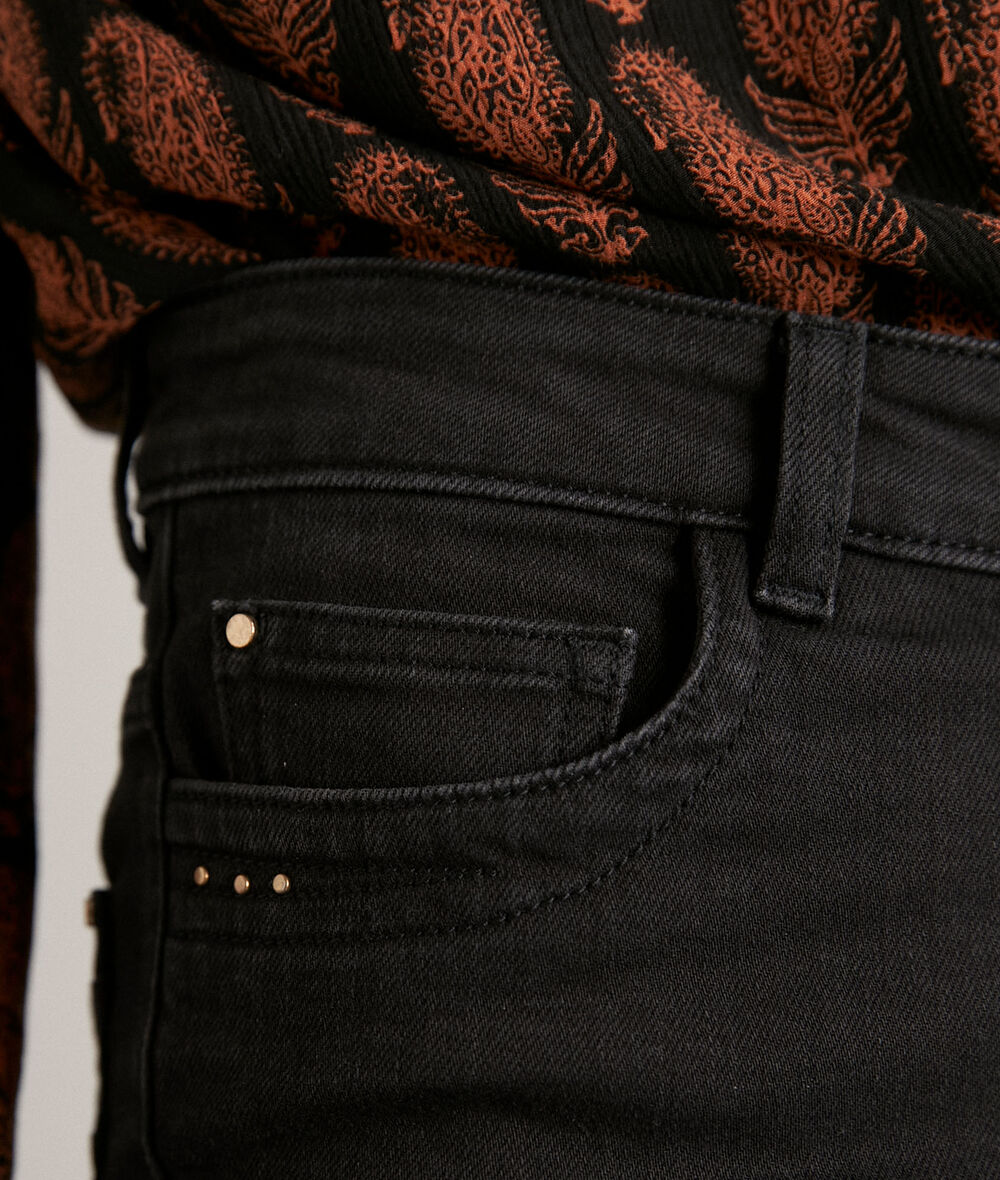 Suzy, the iconic black organic cotton slim-fit jeans
Sizes:
Only items in stock
!

Please choose a size
registered alert
Thank you. Your request has now been submitted. You will be sent an email when the item is available again
Description
WECARE: These jeans are made in organic cotton. Grown without synthetic products and guaranteed to be GMO-free, organic cotton only needs 9% of the water used to grow conventional cotton. It helps maintain biodiversity, keep soils fertile and reduce greenhouse gas emissions, Our organic cotton is independently certified by bodies such as OCS and GOTS.

Discover or rediscover our slim-fit SUZY jeans, a womenswear icon.

WHY WE LOVE THEM
These timeless, hard-wearing, slim-fit jeans are designed in organic cotton. With straight legs and a high waist, these jeans hug the figure perfectly and naturally enhance the silhouette. We love the distinctive detail: the three discreet studs and logos on the pockets.

OUR STYLE TIP
Your choices are infinite with black slim-fit jeans: with a simple T-shirt and a blazer, for a chic look, with an oversize knit to lengthen the silhouette.

- length: 75 cm for a size 36
- 90% cotton
- 50% organic cotton
- slim fit
- high waist
- 5 pockets
- made in Tunisia

Ola is 1.79 m (5'10") tall and is wearing a size 36. The model is wearing the FIONA T-shirt, REINE jacket and NADJA loafers with the SUZY slim-fit jeans.

WECARE: These jeans are made in organic cotton. Grown without synthetic products and guaranteed to be GMO-free, organic cotton only needs 9% of the water used to grow conventional cotton. It helps maintain biodiversity, keep soils fertile and reduce greenhouse gas emissions, Our organic cotton is independently certified by bodies such as OCS and GOTS.

Discover or rediscover our slim-fit SUZY jeans, a womenswear icon.

WHY WE LOVE THEM
These timeless, hard-wearing, slim-fit jeans are designed in organic cotton. With straight legs and a high waist, these jeans hug the figure perfectly and naturally enhance the silhouette. We love the distinctive detail: the three discreet studs and logos on the pockets.

OUR STYLE TIP
Your choices are infinite with black slim-fit jeans: with a simple T-shirt and a blazer, for a chic look, with an oversize knit to lengthen the silhouette.

- length: 75 cm for a size 36
- 90% cotton
- 50% organic cotton
- slim fit
- high waist
- 5 pockets
- made in Tunisia

Ola is 1.79 m (5'10") tall and is wearing a size 36. The model is wearing the FIONA T-shirt, REINE jacket and NADJA loafers with the SUZY slim-fit jeans.


MATIERE PRINCIPALE : 90.00 % Coton, 8.00 % Polyester, 2.00 % Elasthanne

DOUBLURE POCHE : 80.00 % Polyester, 20.00 % Coton

This product can be recycled

Wash at 30° on delicate cycle
Reference: 652604707
30 days
money-back
guarantee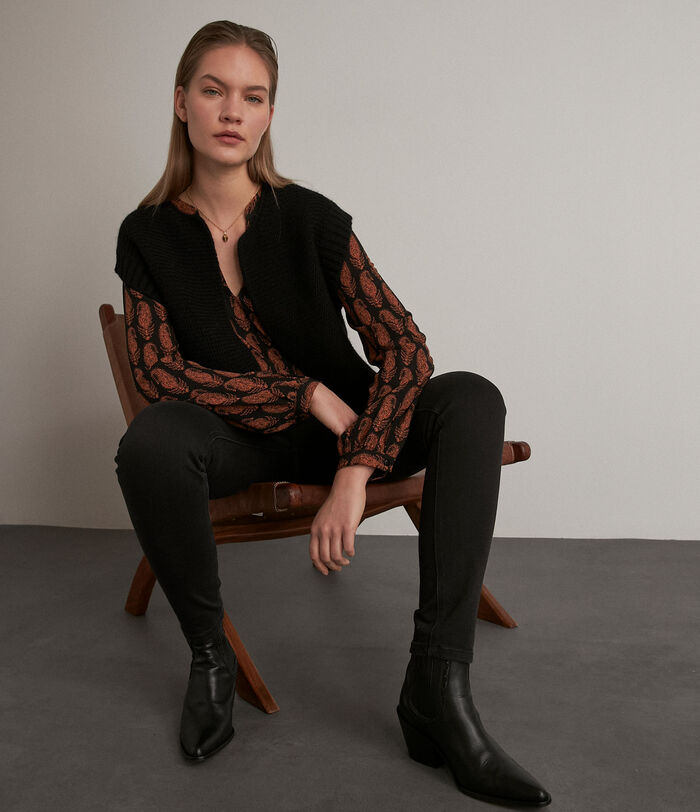 Suzy, the iconic black organic cotton slim-fit jeans
Sizes
!

Please choose a size