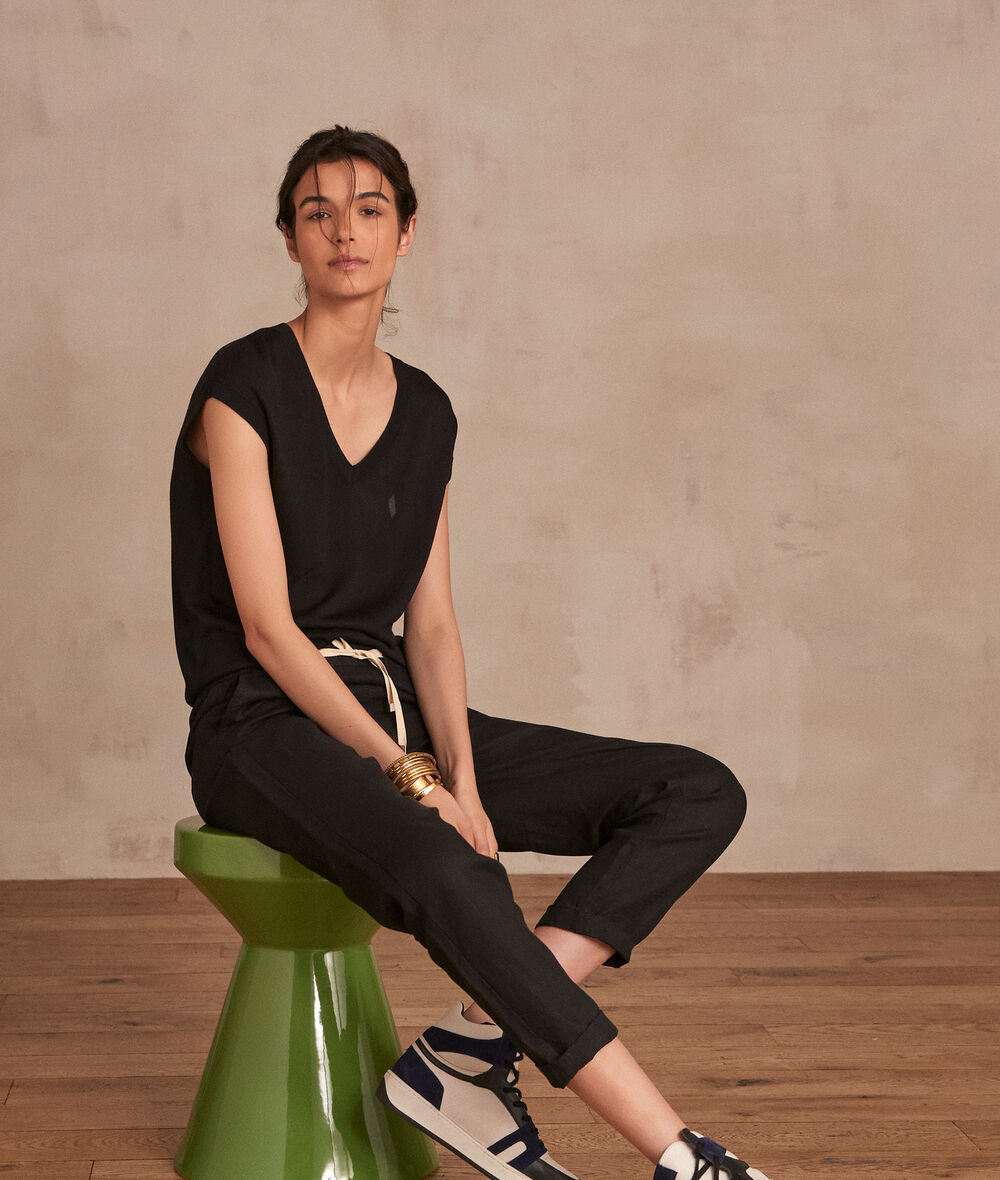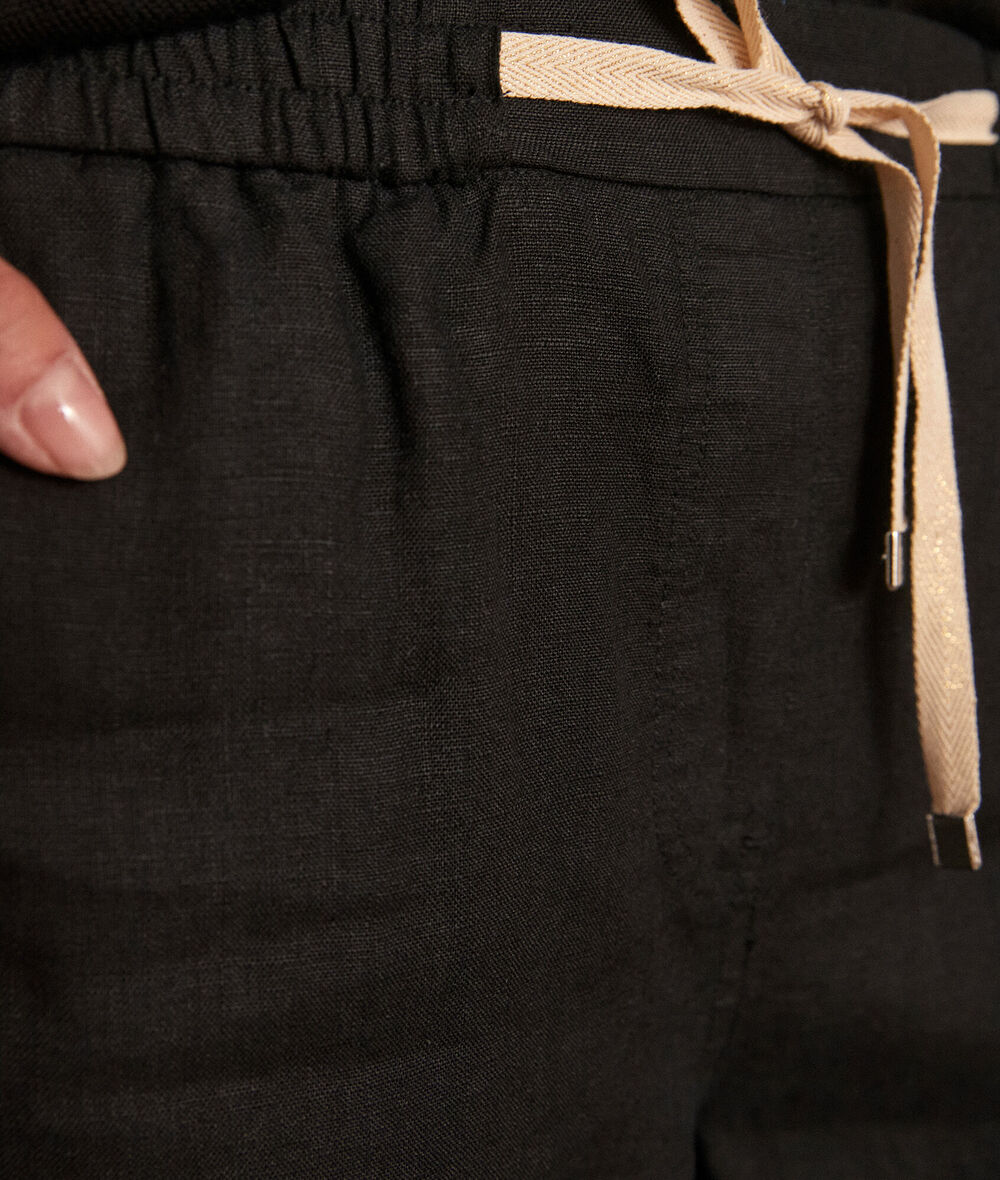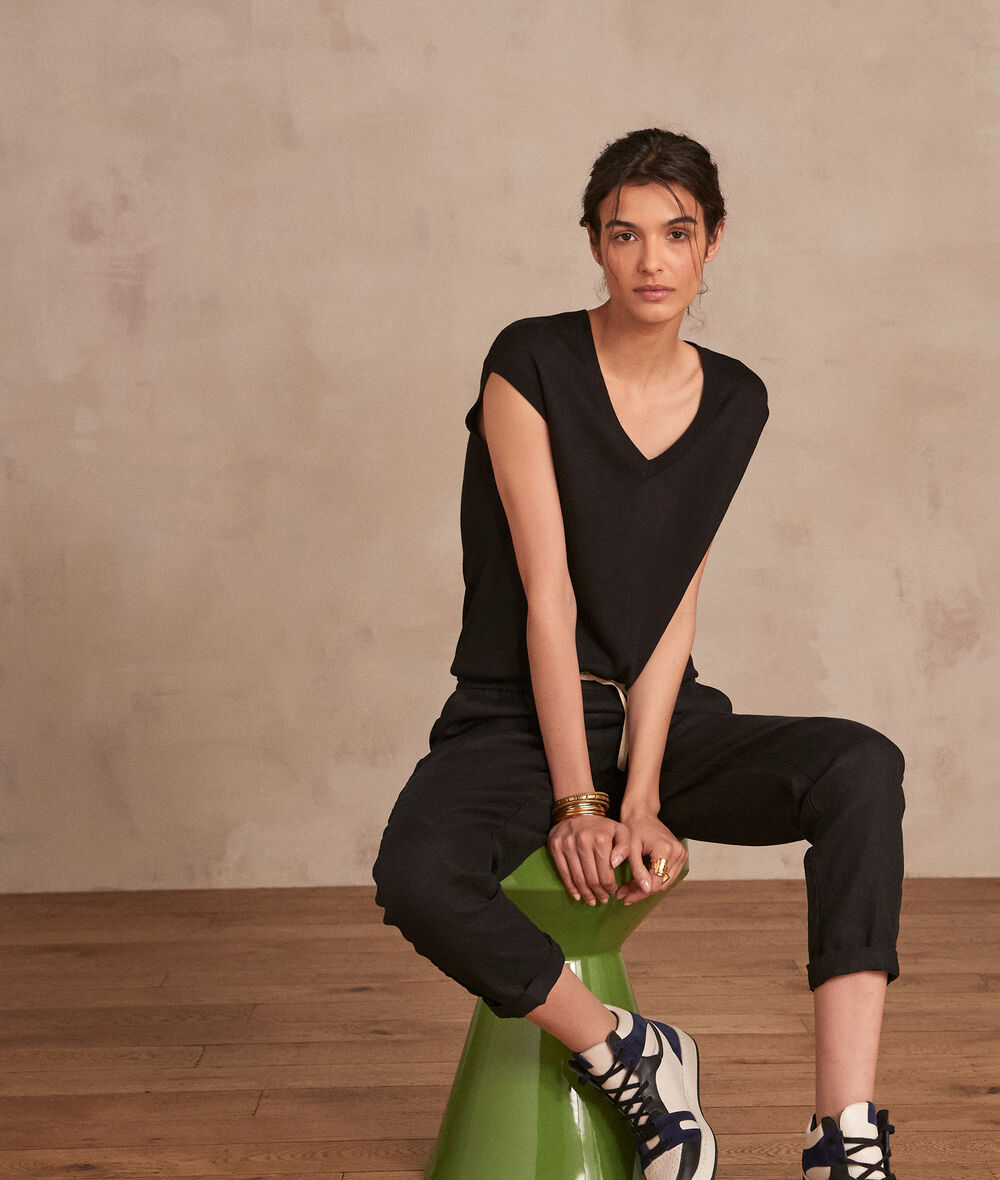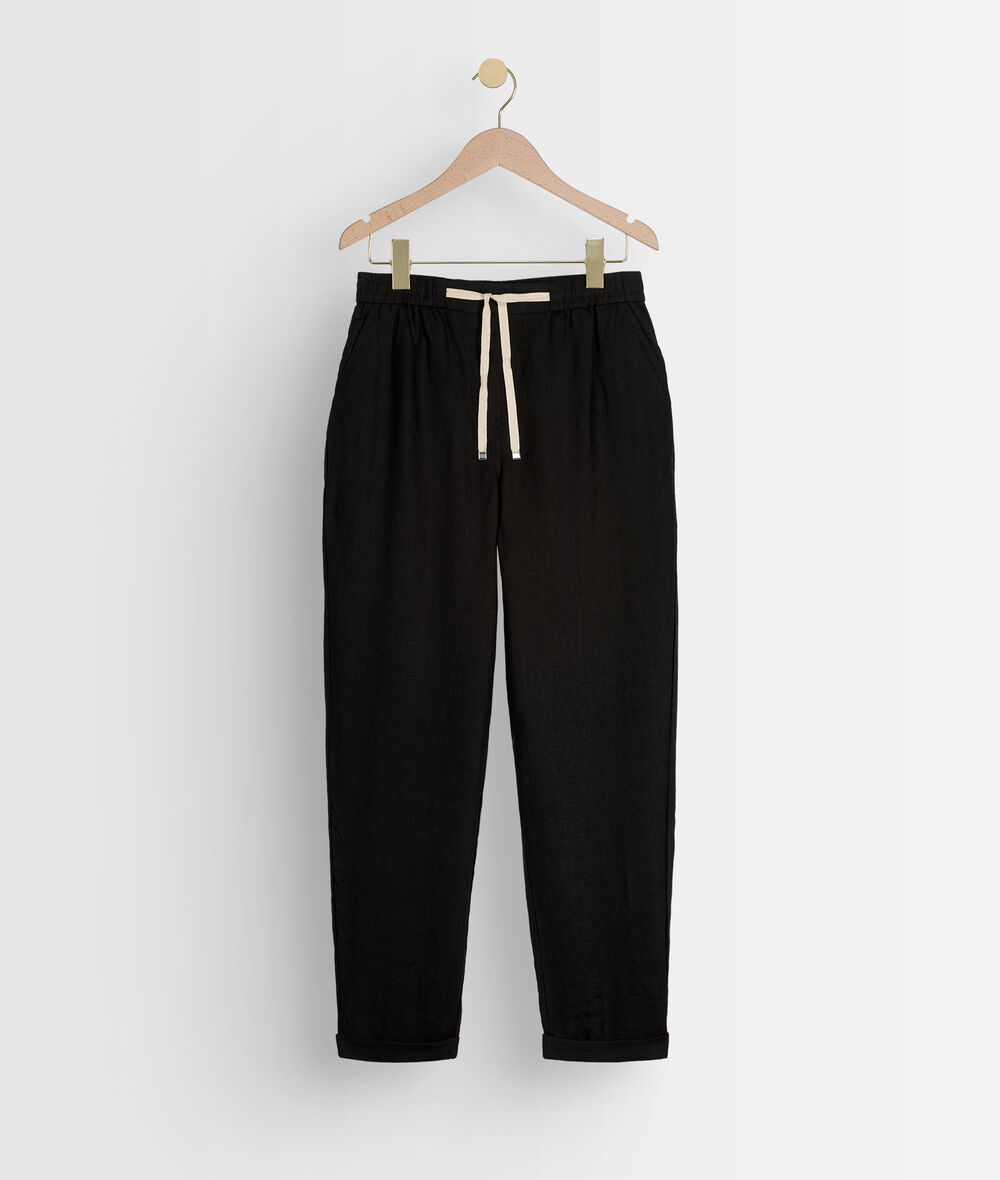 Noor black certified linen trousers
Sizes:
Only items in stock
!

Please choose a size
WECARE: These trousers are made from linen certified as eco-friendly. This means that the fibres and the manufacturing process are traceable and free from GMOs, pesticides and fertilisers. Using natural fertilisers and insecticides avoids products that are toxic to the environment, farmers and end consumers. It is the perfect alternative for making environmentally-friendly clothing and produces a soft, hard-wearing, natural and biodegradable material.

We love the NOOR trousers as they have a comfortable sportswear look and a chic side as they're made of certified linen. With a carrot shape, elasticated waist, tie and front and back pockets, this mix of styles works in any situation, making these trousers perfect to have in your wardrobe ready for good weather.

- 100% European Flax certified sustainable linen
- chinos
- elasticated waist
- tie fastening
- slant pockets at the front
- patch pockets at the back
- made in Madagascar

Aliane is 1.74 m (5'8") tall and is wearing a size 36. The model is wearing the MARRAKECH T-shirt and CAPUCINE sandals with the NOOR trousers.

WECARE: These trousers are made from linen certified as eco-friendly. This means that the fibres and the manufacturing process are traceable and free from GMOs, pesticides and fertilisers. Using natural fertilisers and insecticides avoids products that are toxic to the environment, farmers and end consumers. It is the perfect alternative for making environmentally-friendly clothing and produces a soft, hard-wearing, natural and biodegradable material.

We love the NOOR trousers as they have a comfortable sportswear look and a chic side as they're made of certified linen. With a carrot shape, elasticated waist, tie and front and back pockets, this mix of styles works in any situation, making these trousers perfect to have in your wardrobe ready for good weather.

- 100% European Flax certified sustainable linen
- chinos
- elasticated waist
- tie fastening
- slant pockets at the front
- patch pockets at the back
- made in Madagascar

Aliane is 1.74 m (5'8") tall and is wearing a size 36. The model is wearing the MARRAKECH T-shirt and CAPUCINE sandals with the NOOR trousers.


MATIERE PRINCIPALE : 100.00 % Lin

DOUBLURE POCHE : 100.00 % Coton

This product can be recycled

Wash at 30° on delicate cycle
Reference: 653395107
30 days
money-back
guarantee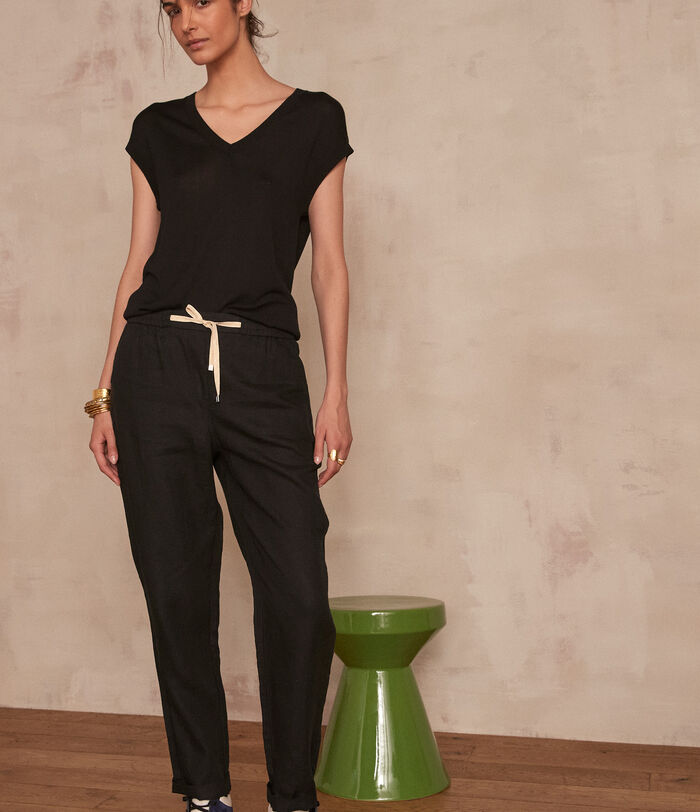 Noor black certified linen trousers
Sizes
!

Please choose a size