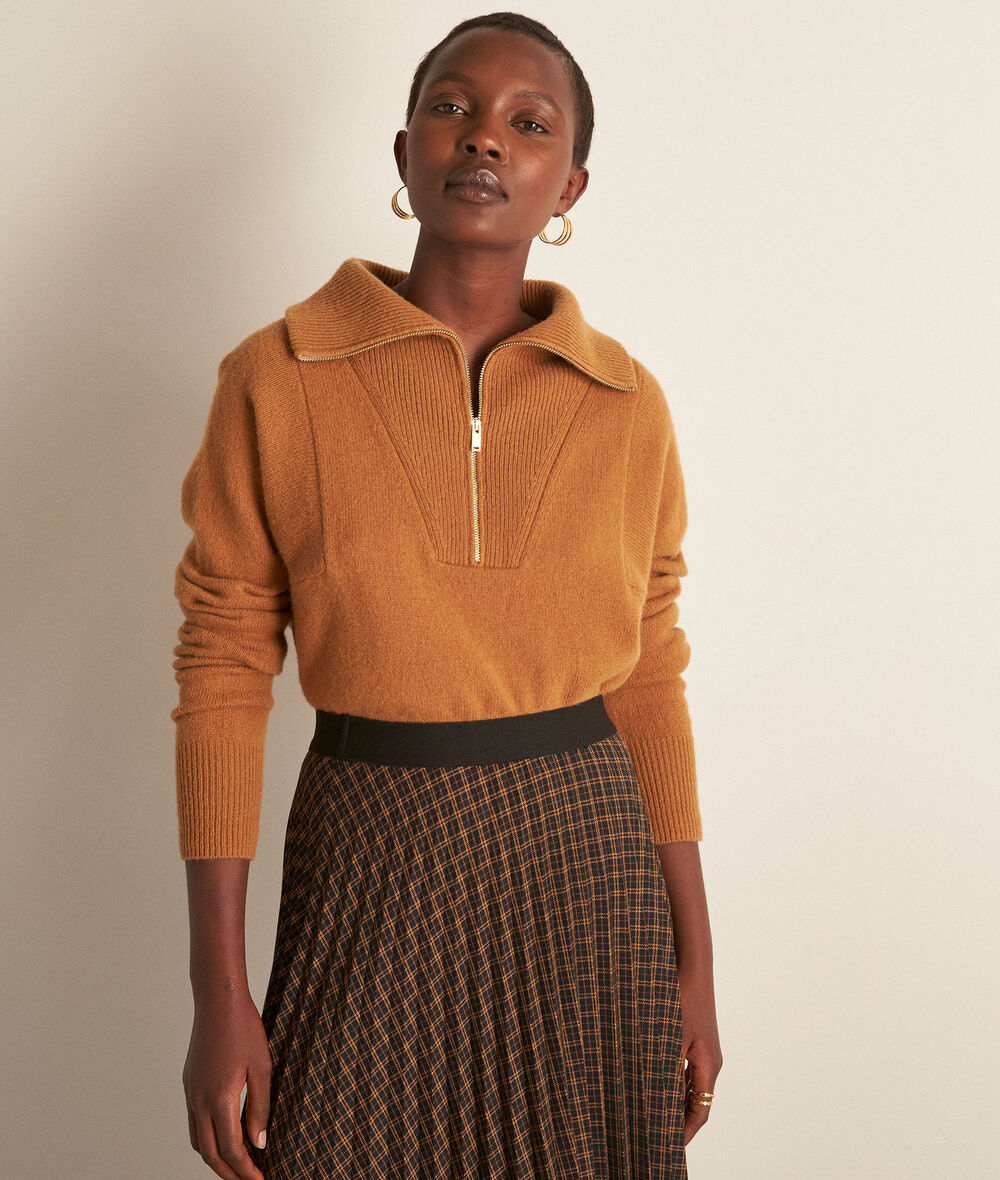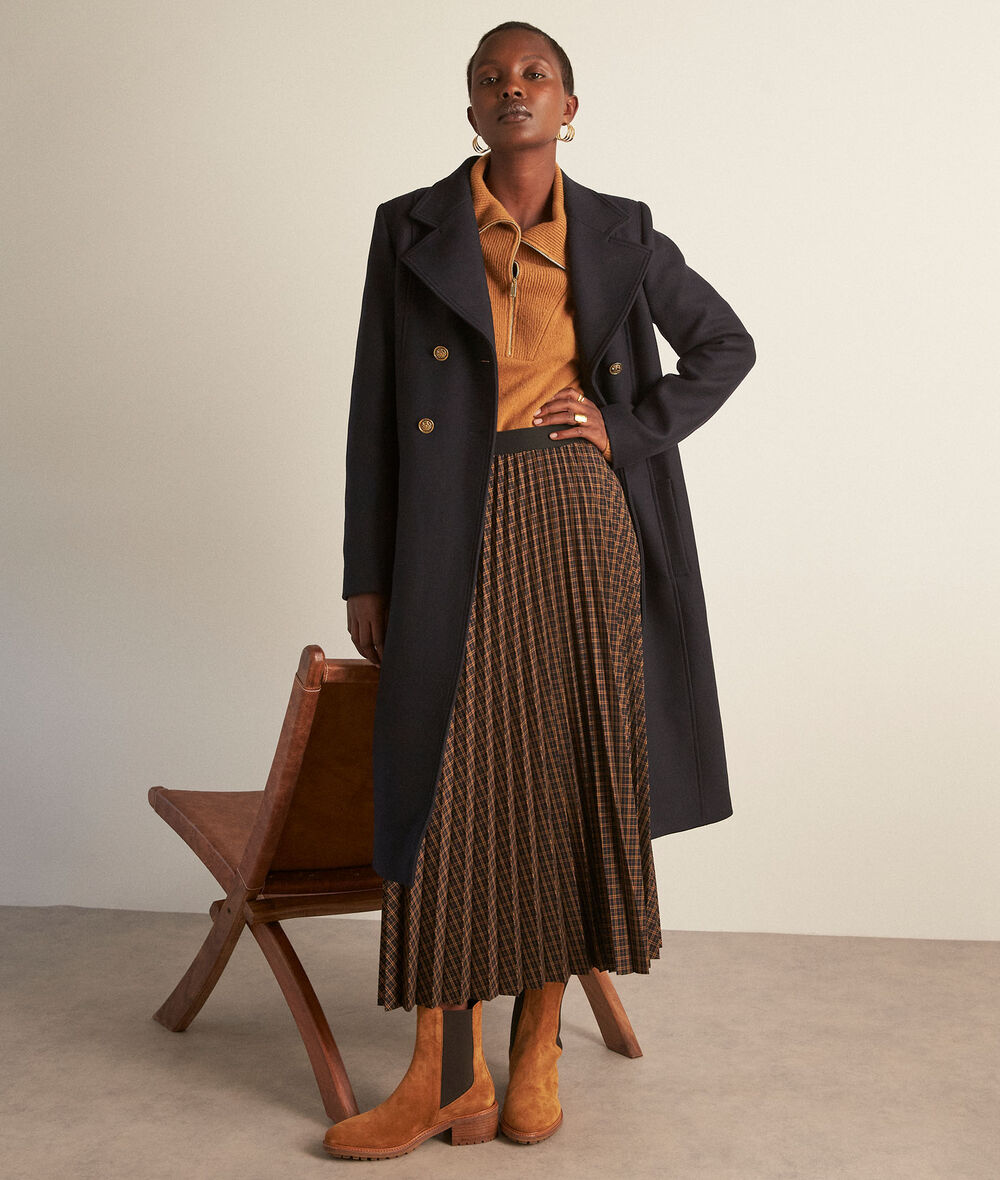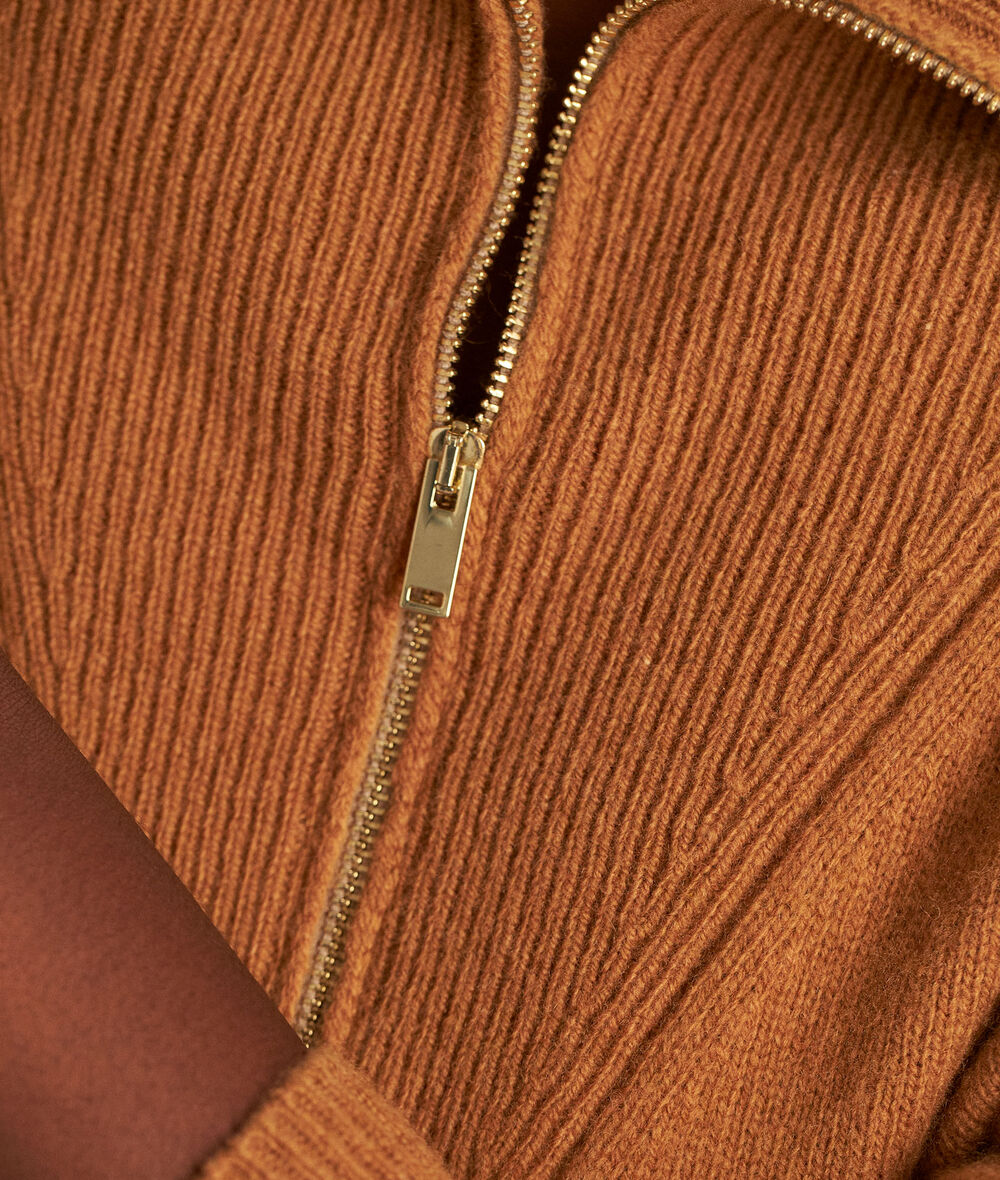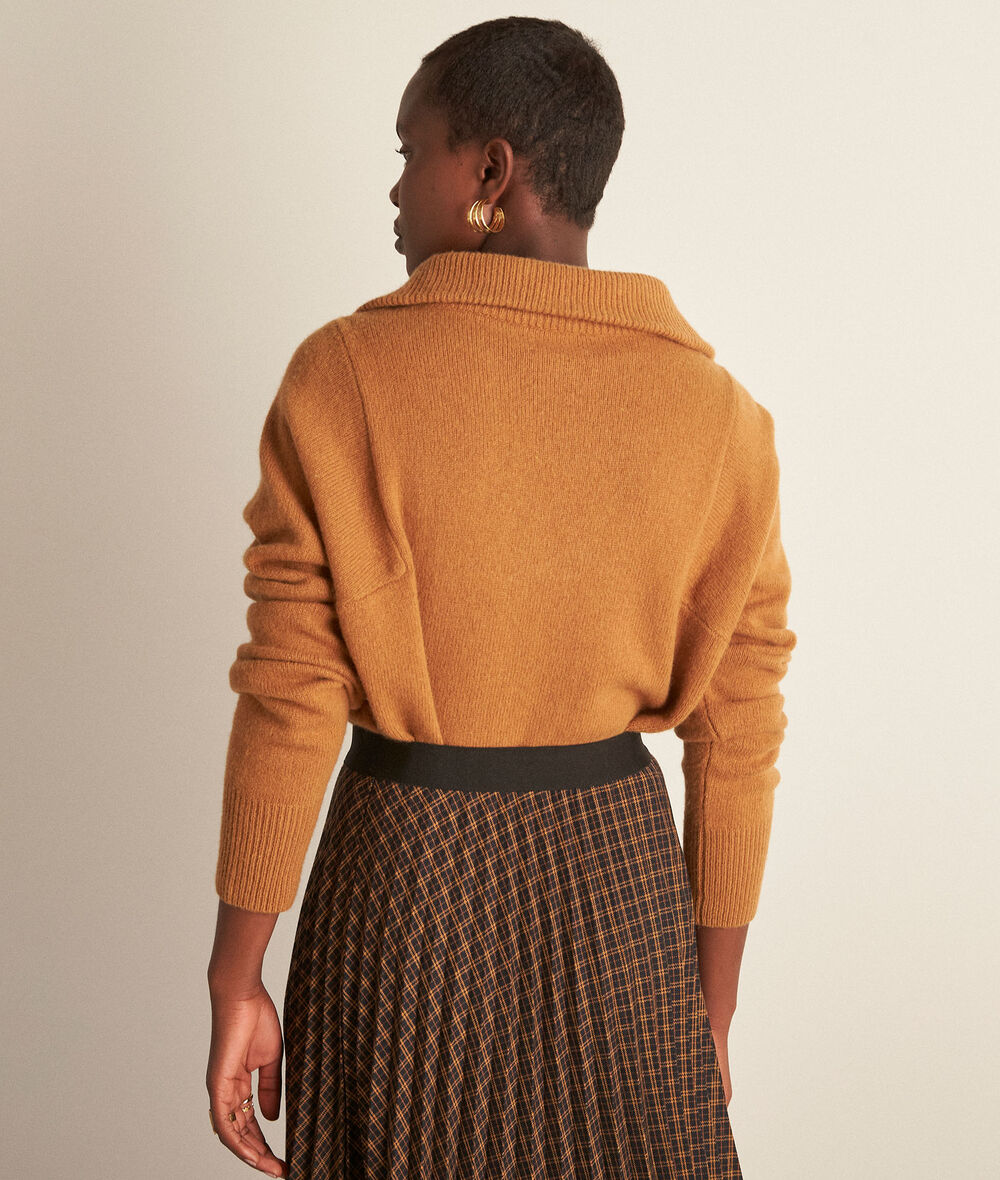 Betty camel responsible wool zipped rollneck jumper
Sizes:
Only items in stock
!

Please choose a size
WECARE: This jumper is made from responsible wool that conforms to the RWS. The Responsible Wool Standard is a voluntary standard that covers the wellbeing of sheep and their environment. The goal is to give the industry a tool to recognise best practice in farming. This standard also shows brands and consumers that the woollen garments they sell and buy align with their values.

The lovely BETTY is a chunky jumper with an on-trend shape and an irresistible camel colour.

WHY WE LOVE THIS STYLE
We love the modern zipped rollneck, ribbed bib and thick responsible wool knit. This is a warm and comfortable design that has everything you could want!

OUR STYLE TIP
This jumper comes in a range of natural colours. It's perfect with a pleated skirt or flared jeans for a sleek, elegant look.

- length: 59.5 cm for a size 36
- 100% responsible wool
- zipped rollneck
- long sleeves
- made in China

Aliane is 1.74 m (5'8") tall and is wearing a size 38. The model is wearing the MARC coat, KARLA skirt and NACEUR boots with the BETTY jumper.

WECARE: This jumper is made from responsible wool that conforms to the RWS. The Responsible Wool Standard is a voluntary standard that covers the wellbeing of sheep and their environment. The goal is to give the industry a tool to recognise best practice in farming. This standard also shows brands and consumers that the woollen garments they sell and buy align with their values.

The lovely BETTY is a chunky jumper with an on-trend shape and an irresistible camel colour.

WHY WE LOVE THIS STYLE
We love the modern zipped rollneck, ribbed bib and thick responsible wool knit. This is a warm and comfortable design that has everything you could want!

OUR STYLE TIP
This jumper comes in a range of natural colours. It's perfect with a pleated skirt or flared jeans for a sleek, elegant look.

- length: 59.5 cm for a size 36
- 100% responsible wool
- zipped rollneck
- long sleeves
- made in China

Aliane is 1.74 m (5'8") tall and is wearing a size 38. The model is wearing the MARC coat, KARLA skirt and NACEUR boots with the BETTY jumper.


MATIERE PRINCIPALE : 100.00 % Laine

This product can be recycled
Reference: 653599586
30 days
money-back
guarantee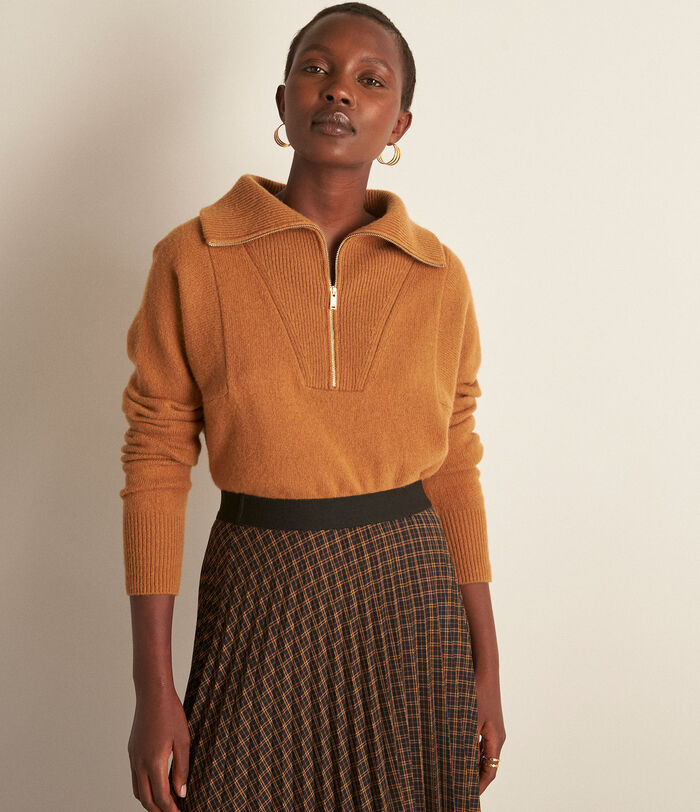 Betty camel responsible wool zipped rollneck jumper
Sizes
!

Please choose a size