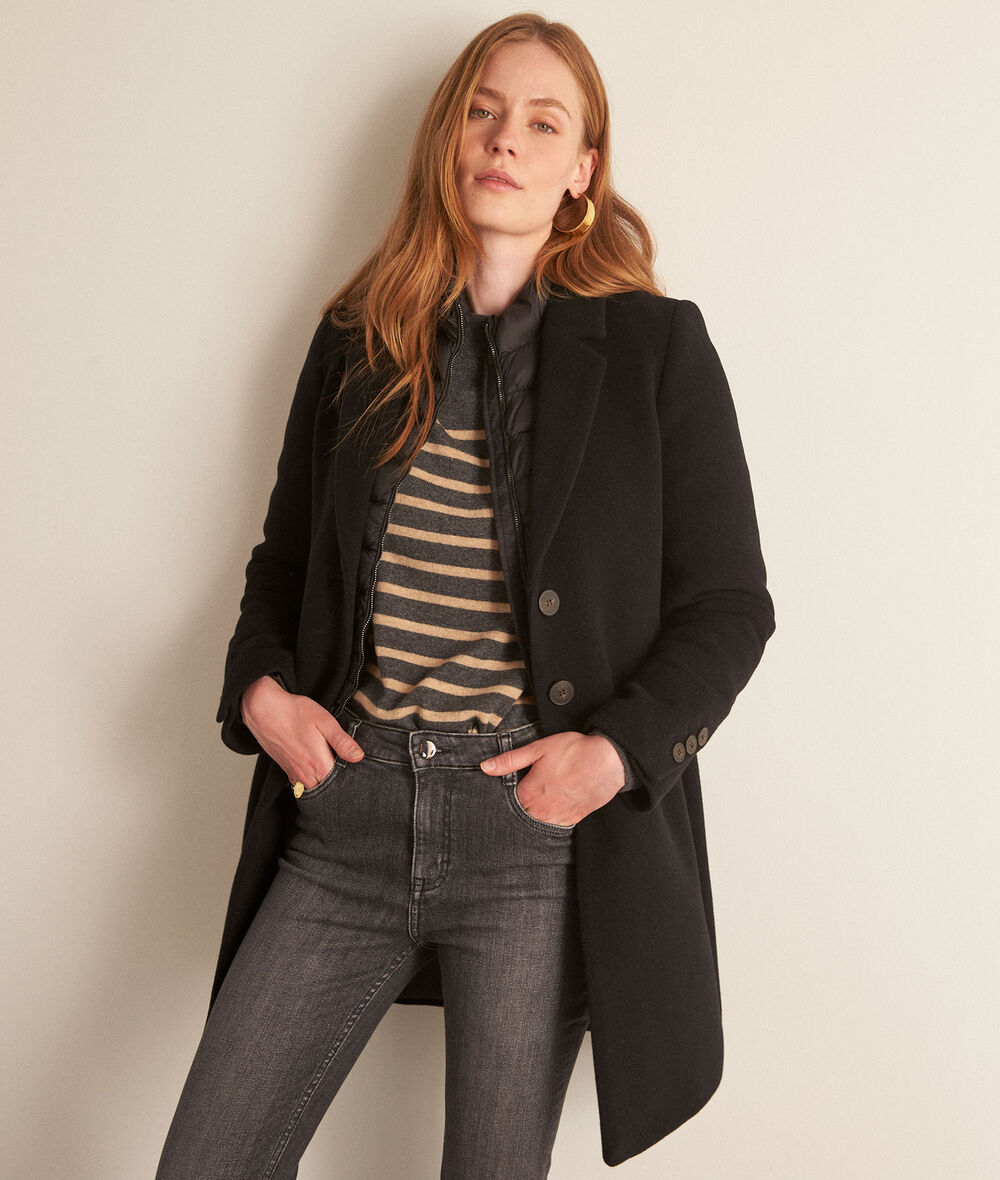 Complete the look
Complete the look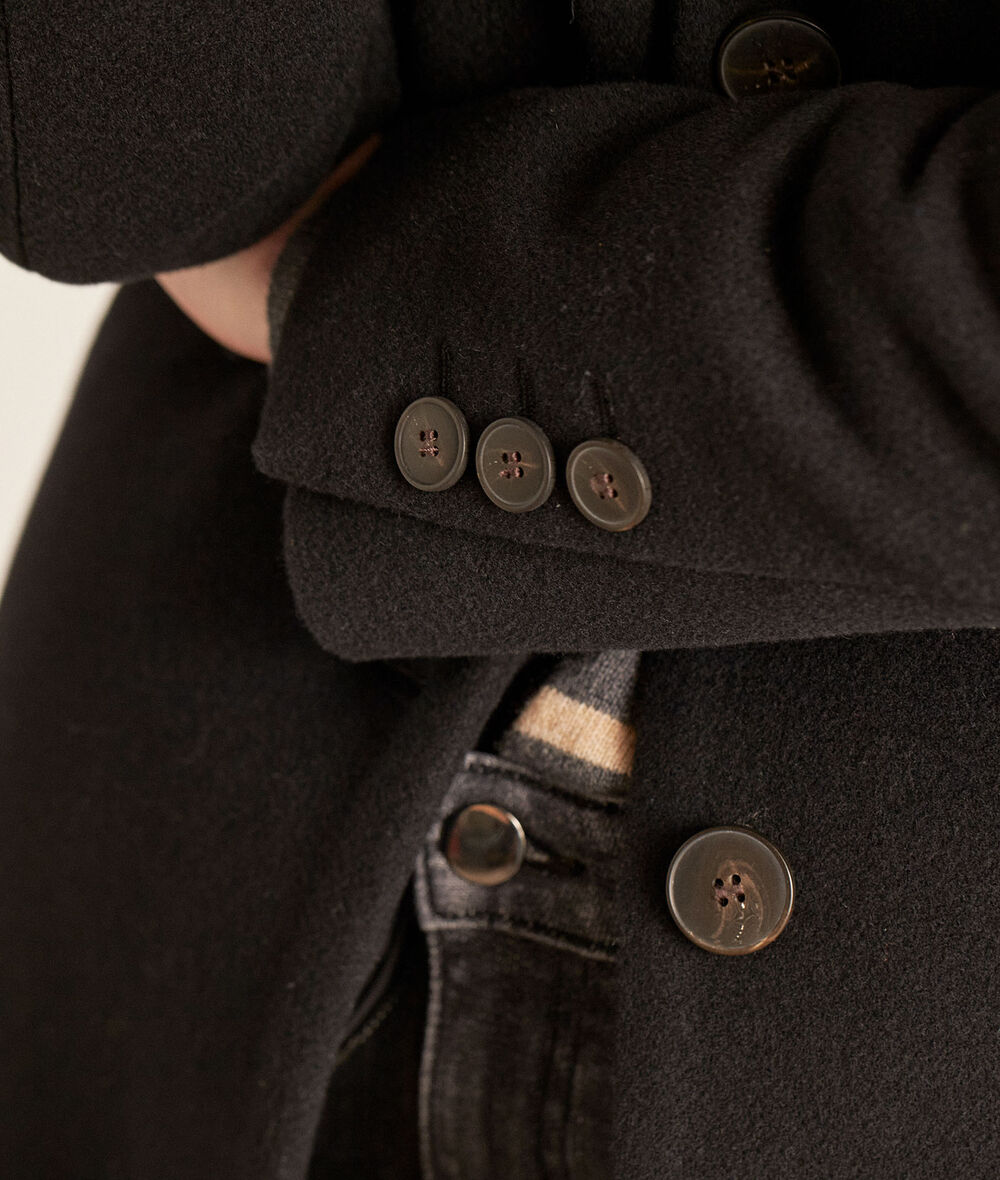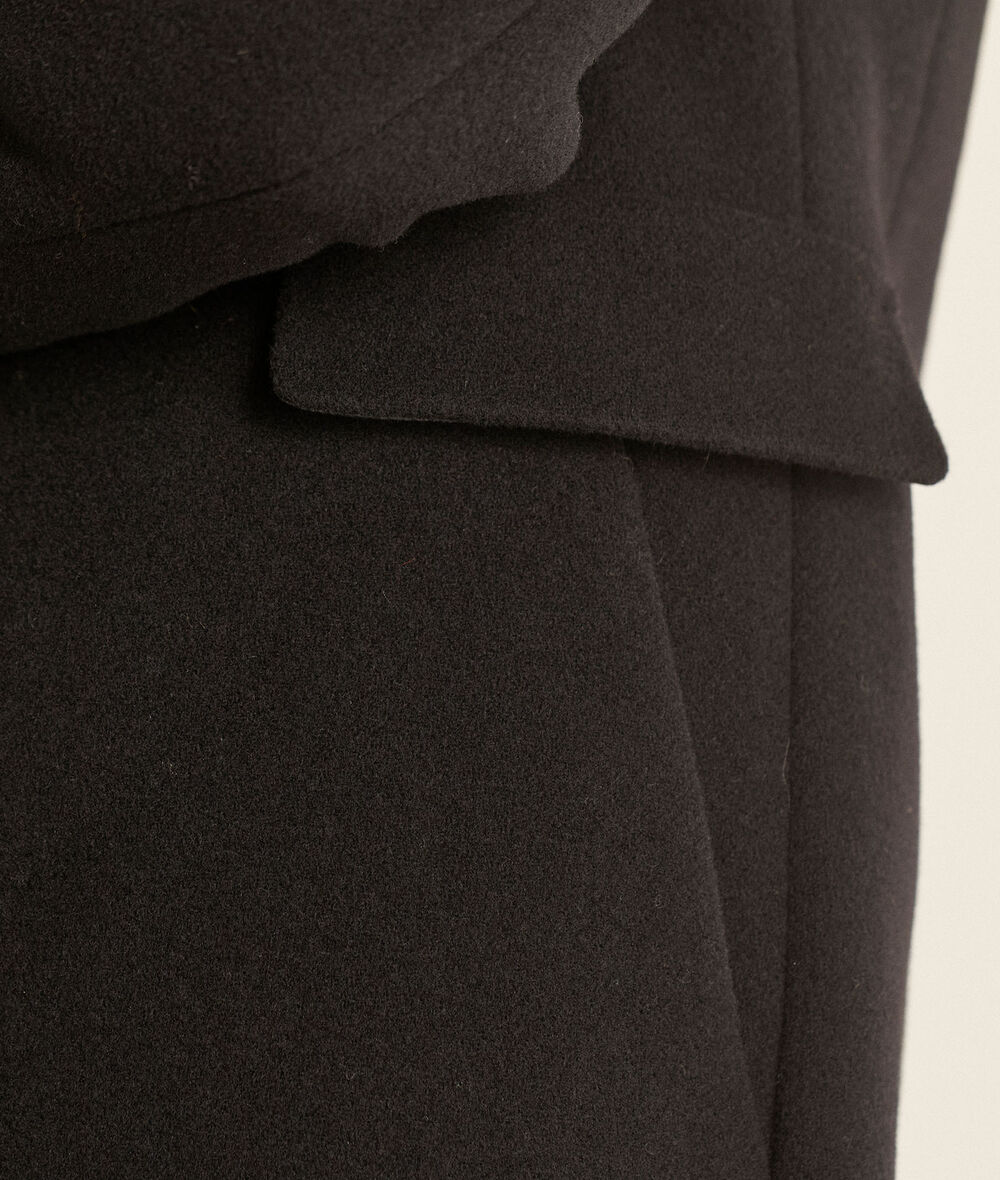 Plume straight black recycled wool coat
Sizes:
Only items in stock
!

Please choose a size
WECARE: This coat is made from recycled wool. Recycled wool is made from old woollen garments. This reduces its environmental footprint and recycles waste. 

PLUME is a timeless everyday straight and fitted coat with a soft feel.

WHY WE LOVE THIS STYLE
Made of recycled wool, it has a durable shape and material. We like the elegant simplicity of its straight and narrow cut. The slant pockets with a decorative flap are a bonus.

OUR STYLE TIP
This classic black coat will go with anything. For an everyday look, team it with a nice piece of knitwear and your favourite jeans. Wear it with a more bohemian dress to add structure to the relaxed vibe.

- length: 88 cm for a size 36
- 55% recycled wool
- straight
- mid-length
- tailored collar
- long sleeves
- 2 pockets
- made in Romania

Edda is 1.75 metres (5'9") tall and is wearing a size 36. The model is wearing the BIXENTE jumper and SONIA jeans with the PLUME coat, and carrying the LOU bag.

WECARE: This coat is made from recycled wool. Recycled wool is made from old woollen garments. This reduces its environmental footprint and recycles waste. 

PLUME is a timeless everyday straight and fitted coat with a soft feel.

WHY WE LOVE THIS STYLE
Made of recycled wool, it has a durable shape and material. We like the elegant simplicity of its straight and narrow cut. The slant pockets with a decorative flap are a bonus.

OUR STYLE TIP
This classic black coat will go with anything. For an everyday look, team it with a nice piece of knitwear and your favourite jeans. Wear it with a more bohemian dress to add structure to the relaxed vibe.

- length: 88 cm for a size 36
- 55% recycled wool
- straight
- mid-length
- tailored collar
- long sleeves
- 2 pockets
- made in Romania

Edda is 1.75 metres (5'9") tall and is wearing a size 36. The model is wearing the BIXENTE jumper and SONIA jeans with the PLUME coat, and carrying the LOU bag.


MATIERE PRINCIPALE : 70.00 % Laine, 30.00 % Polyamide

DOUBLURE : 100.00 % Polyester

This product can be recycled
Reference: 653666407
30 days
money-back
guarantee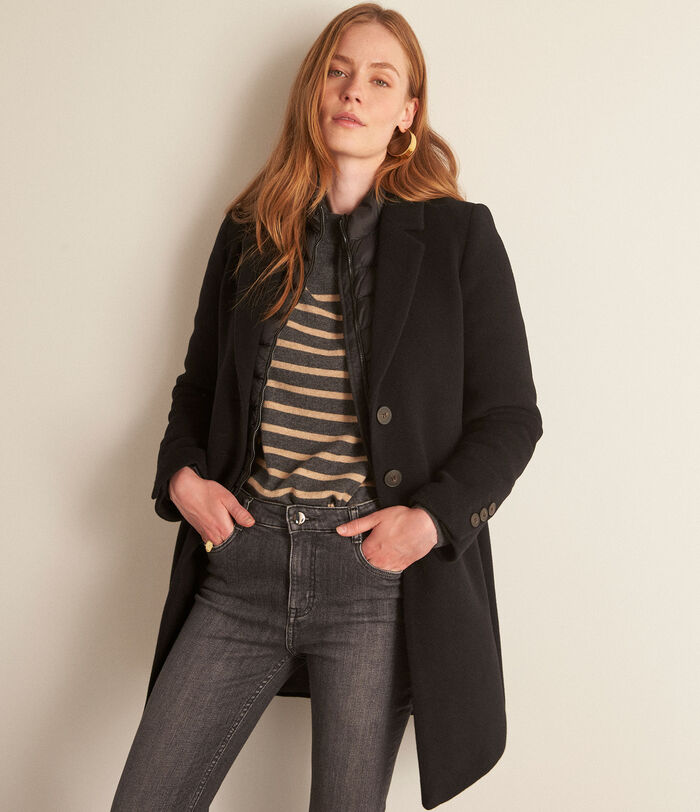 Plume straight black recycled wool coat
Sizes
!

Please choose a size