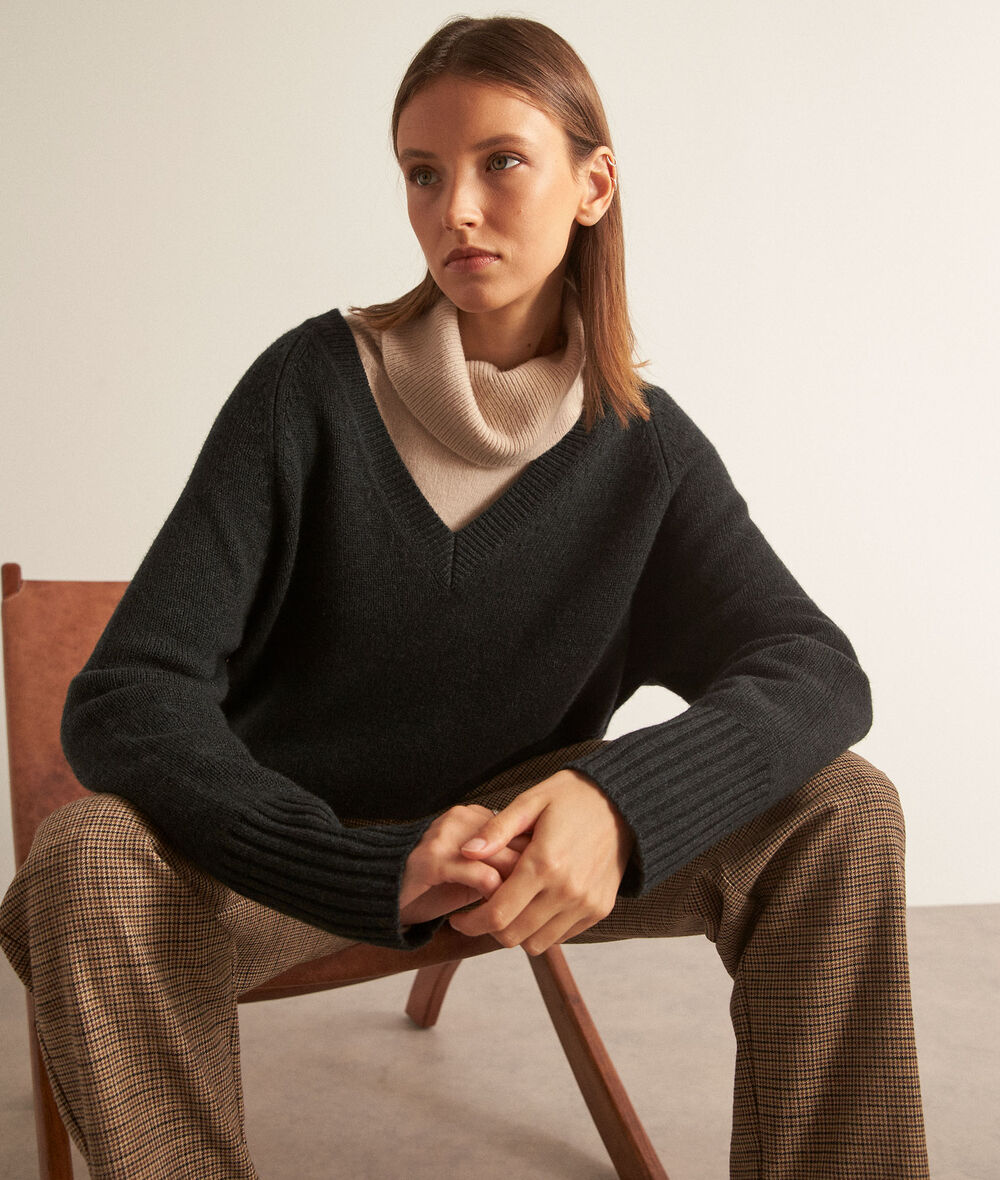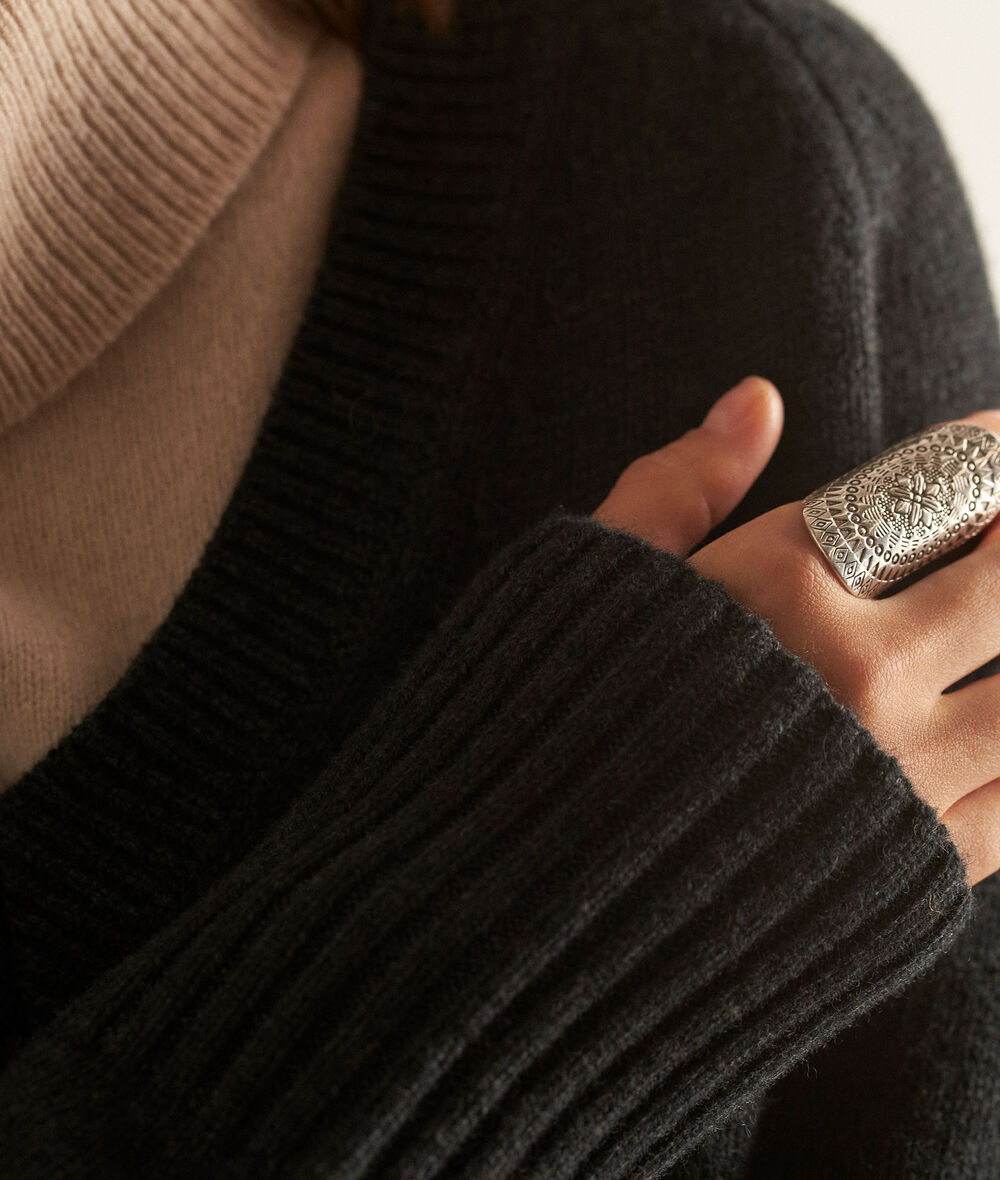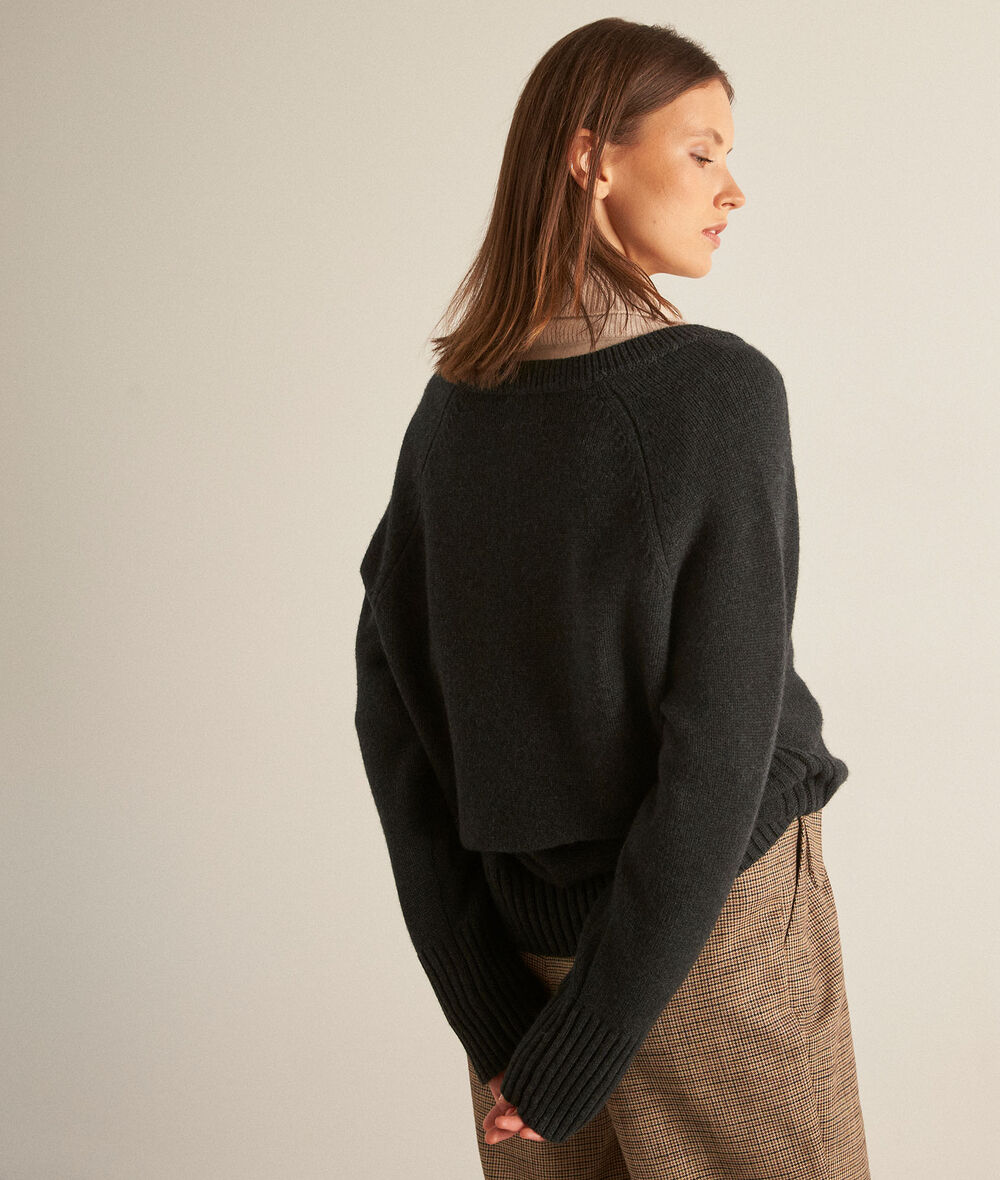 Bruce green responsible wool pullover
Sizes:
Only items in stock
!

Please choose a size
WECARE: This pullover is made from responsible wool that conforms to the RWS. The Responsible Wool Standard is a voluntary standard that covers the wellbeing of sheep and their environment. The goal is to give the industry a tool to recognise best practice in farming. This standard also allows brands and consumers to know that the wool garments that they sell and buy respect their values.

The lovely BRUCE is a soft and timeless pullover that will take your outfit to the next level.

WHY WE LOVE IT
Made in responsible wool, this very cosy jumper will warm you up beautifully. You'll love the cypress green colour, loose fit and V- neck.

OUR STYLE TIP
This basic of the season that can be worn in all circumstances. Be bold with layers by slipping a thin turtleneck under this pullover. You can also add a woollen coat to keep you warm this winter.

- length: 64 cm for a size 36
- 50% responsible wool
- 50% yak
- long sleeves
- V-neck
- made in China

Sveta is 1.74 m tall and is wearing a size 34. The model is wearing the BLAISE pullover, the TIVIO trousers and the NADIE ankle boots with the BRUCE pullover.
WECARE: This pullover is made from responsible wool that conforms to the RWS. The Responsible Wool Standard is a voluntary standard that covers the wellbeing of sheep and their environment. The goal is to give the industry a tool to recognise best practice in farming. This standard also allows brands and consumers to know that the wool garments that they sell and buy respect their values.

The lovely BRUCE is a soft and timeless pullover that will take your outfit to the next level.

WHY WE LOVE IT
Made in responsible wool, this very cosy jumper will warm you up beautifully. You'll love the cypress green colour, loose fit and V- neck.

OUR STYLE TIP
This basic of the season that can be worn in all circumstances. Be bold with layers by slipping a thin turtleneck under this pullover. You can also add a woollen coat to keep you warm this winter.

- length: 64 cm for a size 36
- 50% responsible wool
- 50% yak
- long sleeves
- V-neck
- made in China

Sveta is 1.74 m tall and is wearing a size 34. The model is wearing the BLAISE pullover, the TIVIO trousers and the NADIE ankle boots with the BRUCE pullover.

MATIERE PRINCIPALE : 50.00 % Yack, 50.00 % Laine

This product can be recycled

Wash at 30° on delicate cycle
Reference: 653540549
30 days
money-back
guarantee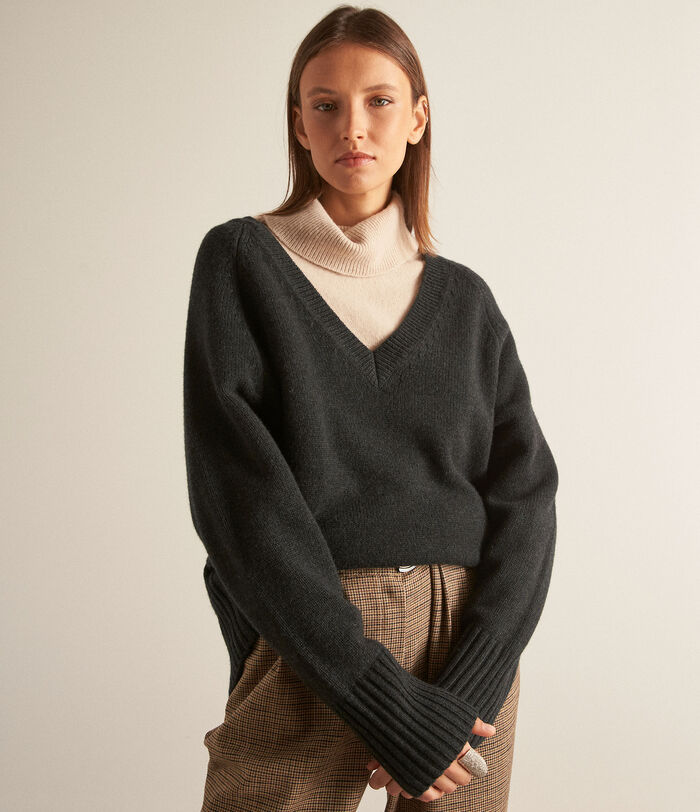 Bruce green responsible wool pullover
Sizes
!

Please choose a size