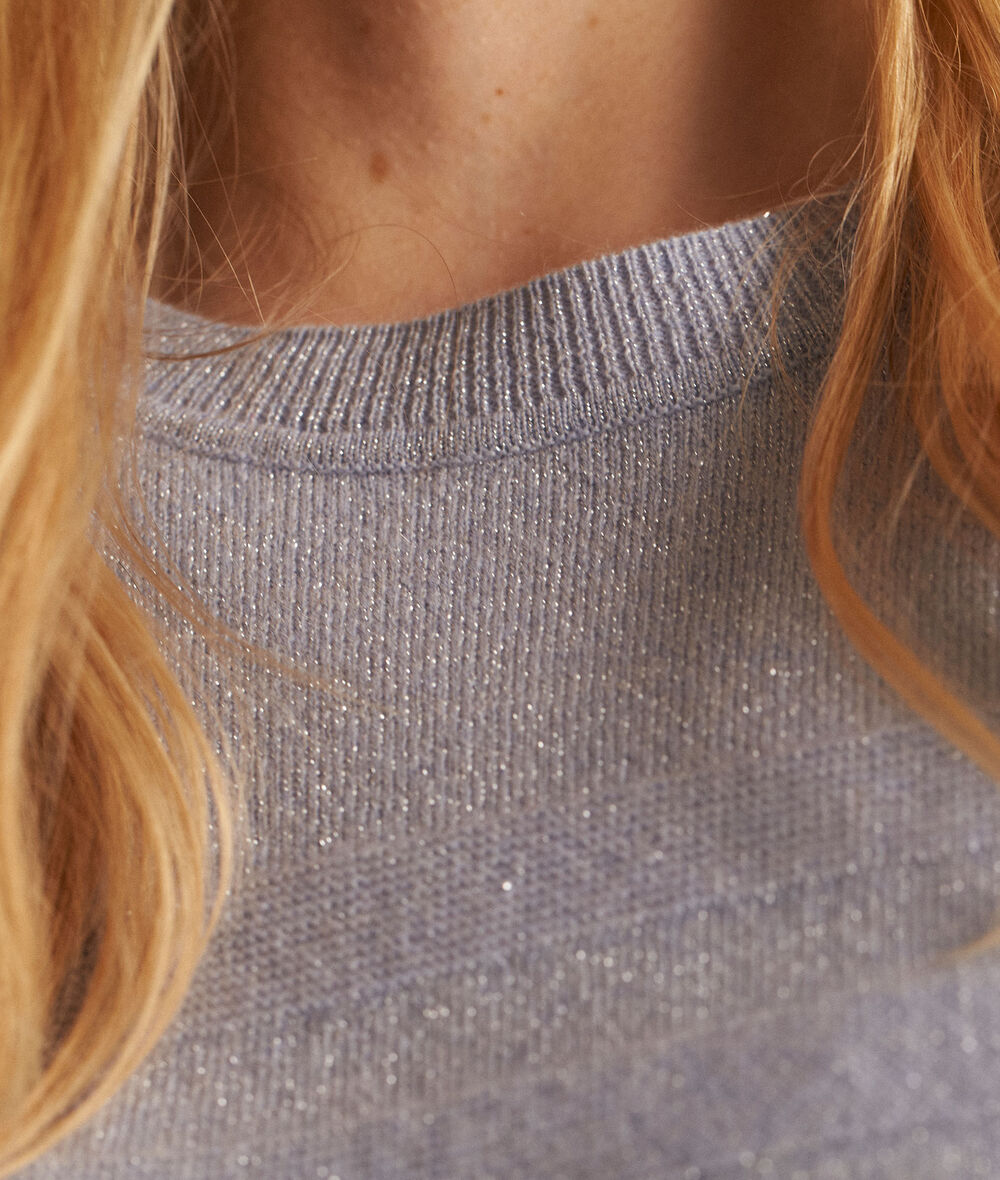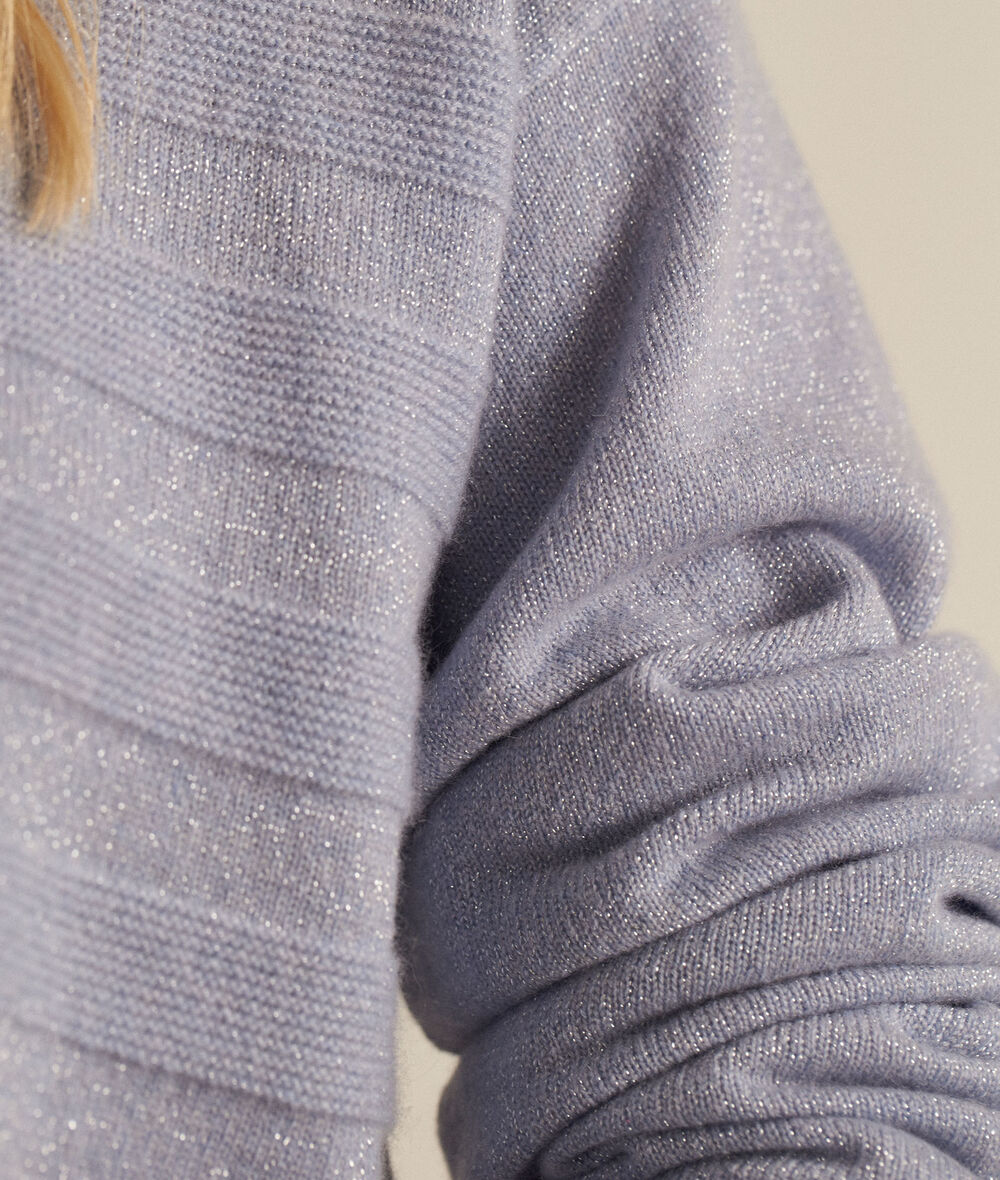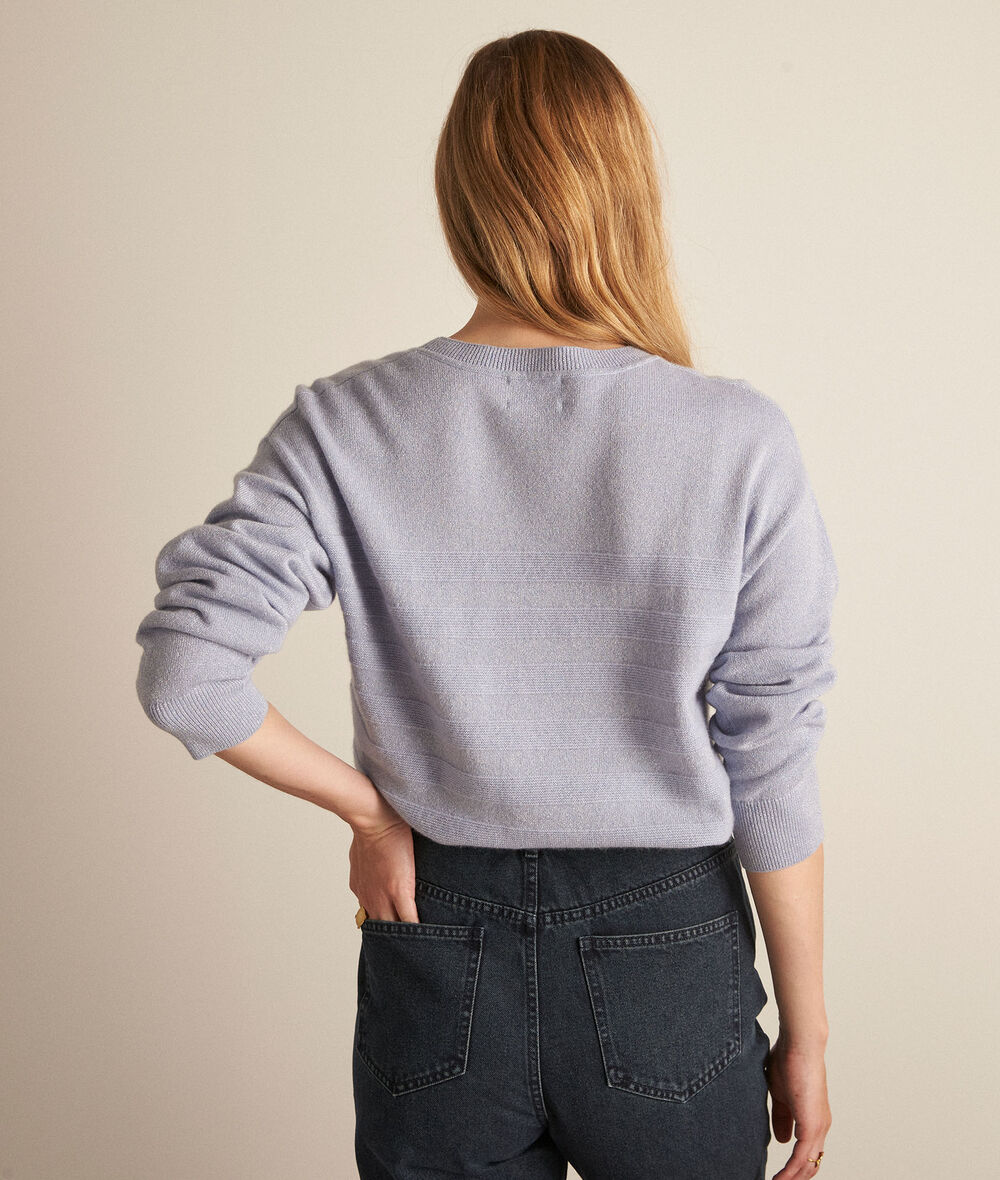 Pull en cachemire recyclé 2 fils bleu ciel Bettany
Sizes:
Only items in stock
!

Please choose a size
WECARE: This jumper is made from recycled cashmere. Recycled cashmere is made using old cashmere clothes. This reduces its environmental footprint and recycles waste. 

Our BETTANY is a soft and comfortable cashmere jumper with sparkling thread.

WHY WE LOVE THIS STYLE
Made of recycled cashmere and available in various chic and understated colours, this classic style has details that make all the difference like textured tone-on-tone stripes and bright lurex thread.

OUR STYLE TIP
This cashmere jumper is a wardrobe must-have and a winter star. For an elegant urban look, wear it with your favourite jeans and some on-trend modern ankle boots.

- length: 59 cm for a size 36
- 93% recycled cashmere
- straight
- long sleeves
- round neck
- metallic fibres
- Made in Cambodia

Anna Katrine is 1.74 m (5'8") tall and is wearing a size 36. The model is wearing the PETRA jeans, DAHLIA belt and NABELLA loafers with the BETTANY jumper.

WECARE: This jumper is made from recycled cashmere. Recycled cashmere is made using old cashmere clothes. This reduces its environmental footprint and recycles waste. 

Our BETTANY is a soft and comfortable cashmere jumper with sparkling thread.

WHY WE LOVE THIS STYLE
Made of recycled cashmere and available in various chic and understated colours, this classic style has details that make all the difference like textured tone-on-tone stripes and bright lurex thread.

OUR STYLE TIP
This cashmere jumper is a wardrobe must-have and a winter star. For an elegant urban look, wear it with your favourite jeans and some on-trend modern ankle boots.

- length: 59 cm for a size 36
- 93% recycled cashmere
- straight
- long sleeves
- round neck
- metallic fibres
- Made in Cambodia

Anna Katrine is 1.74 m (5'8") tall and is wearing a size 36. The model is wearing the PETRA jeans, DAHLIA belt and NABELLA loafers with the BETTANY jumper.


MATIERE PRINCIPALE : 93.00 % Cachemire, 4.00 % Polyamide, 3.00 % Fibres métallisées

This product can be recycled
Reference: 653537220
30 days
money-back
guarantee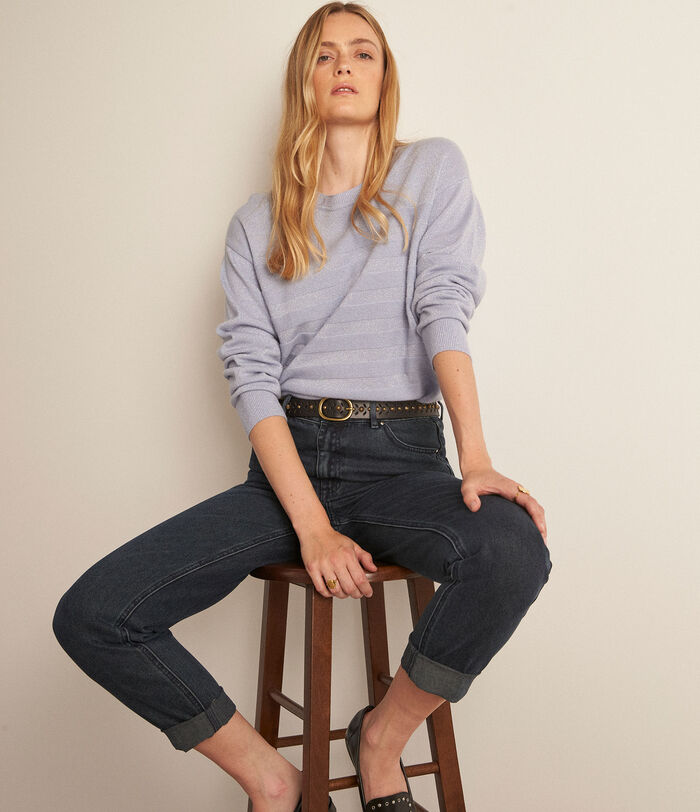 Pull en cachemire recyclé 2 fils bleu ciel Bettany
Sizes
!

Please choose a size