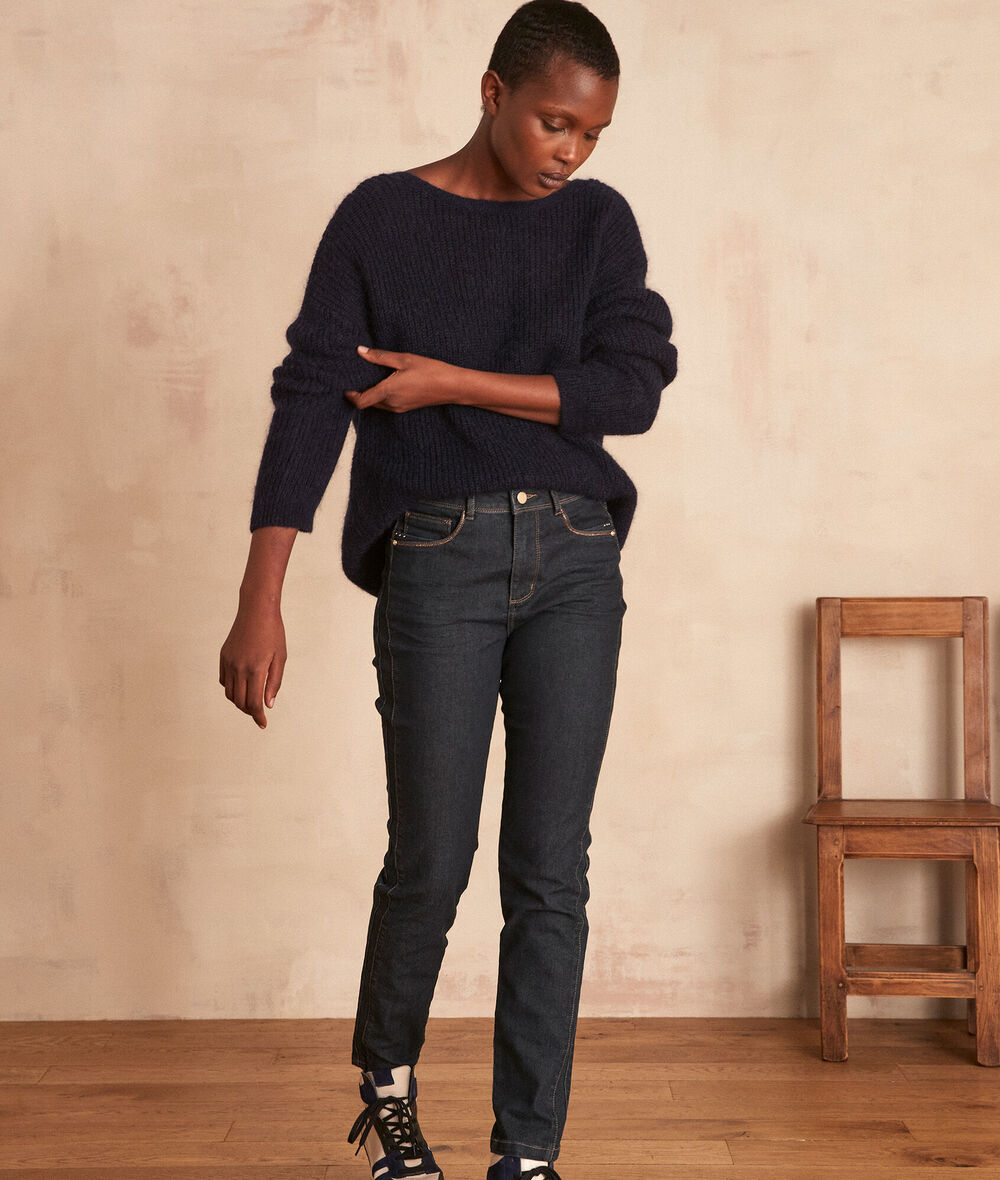 Complete the look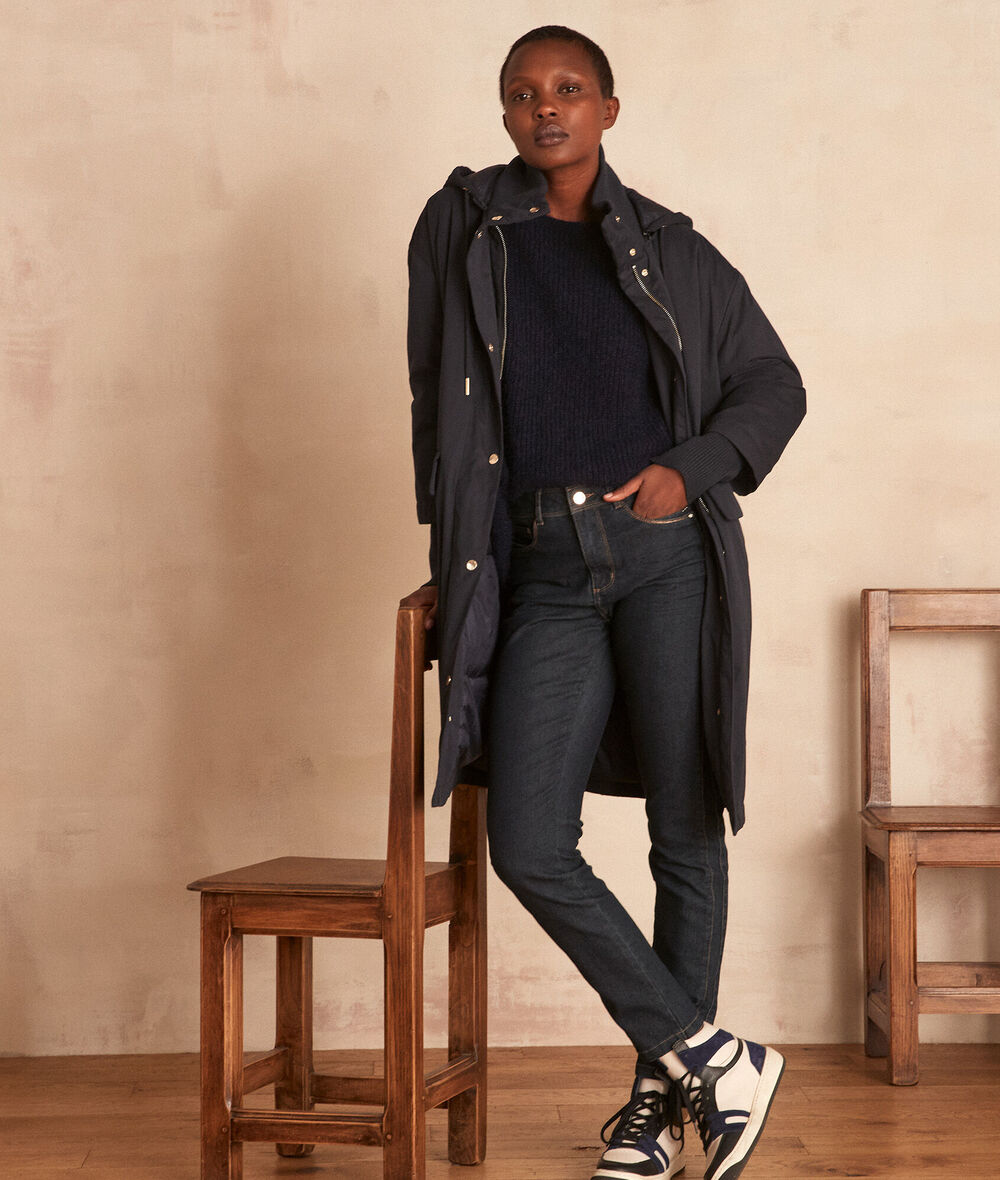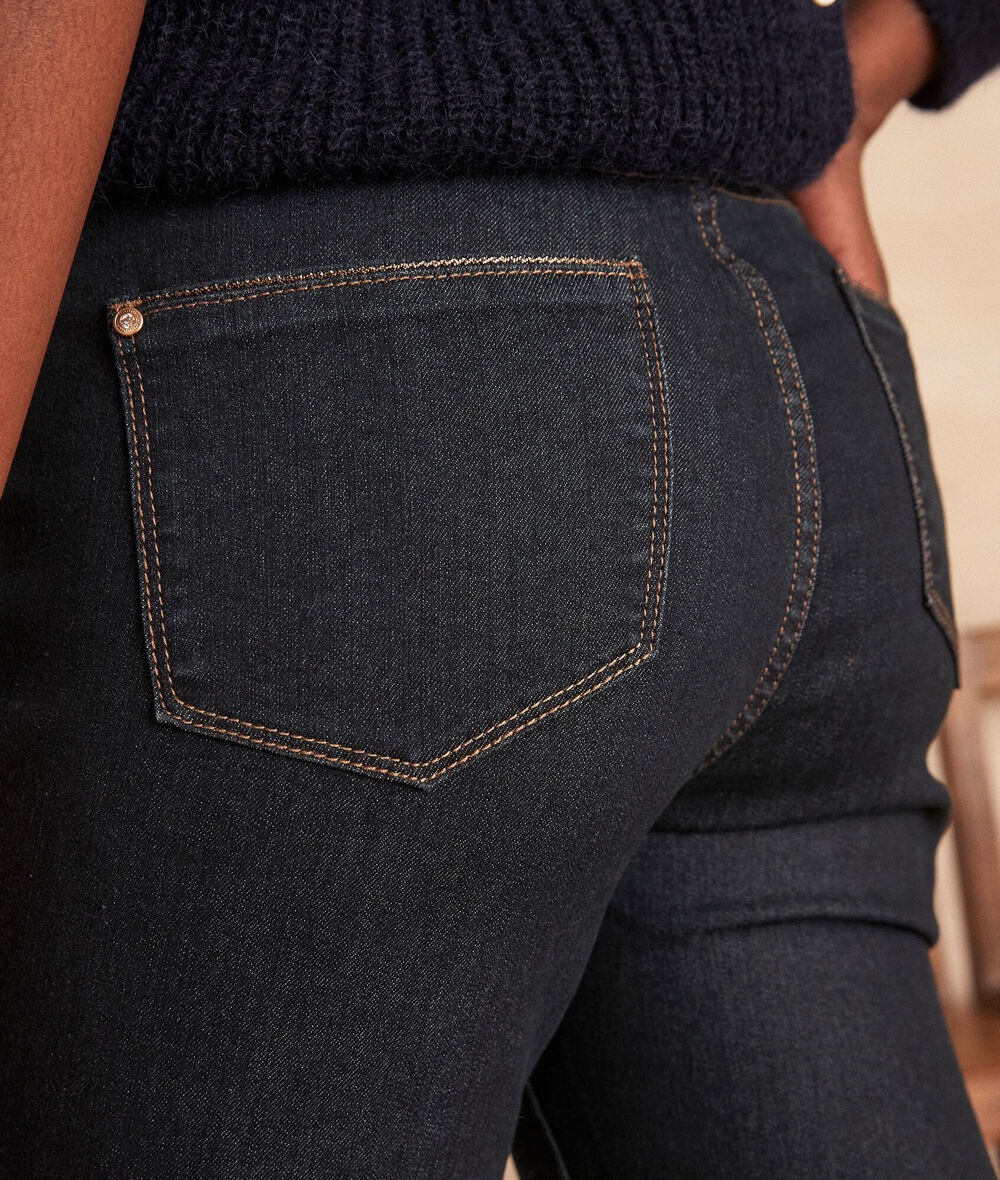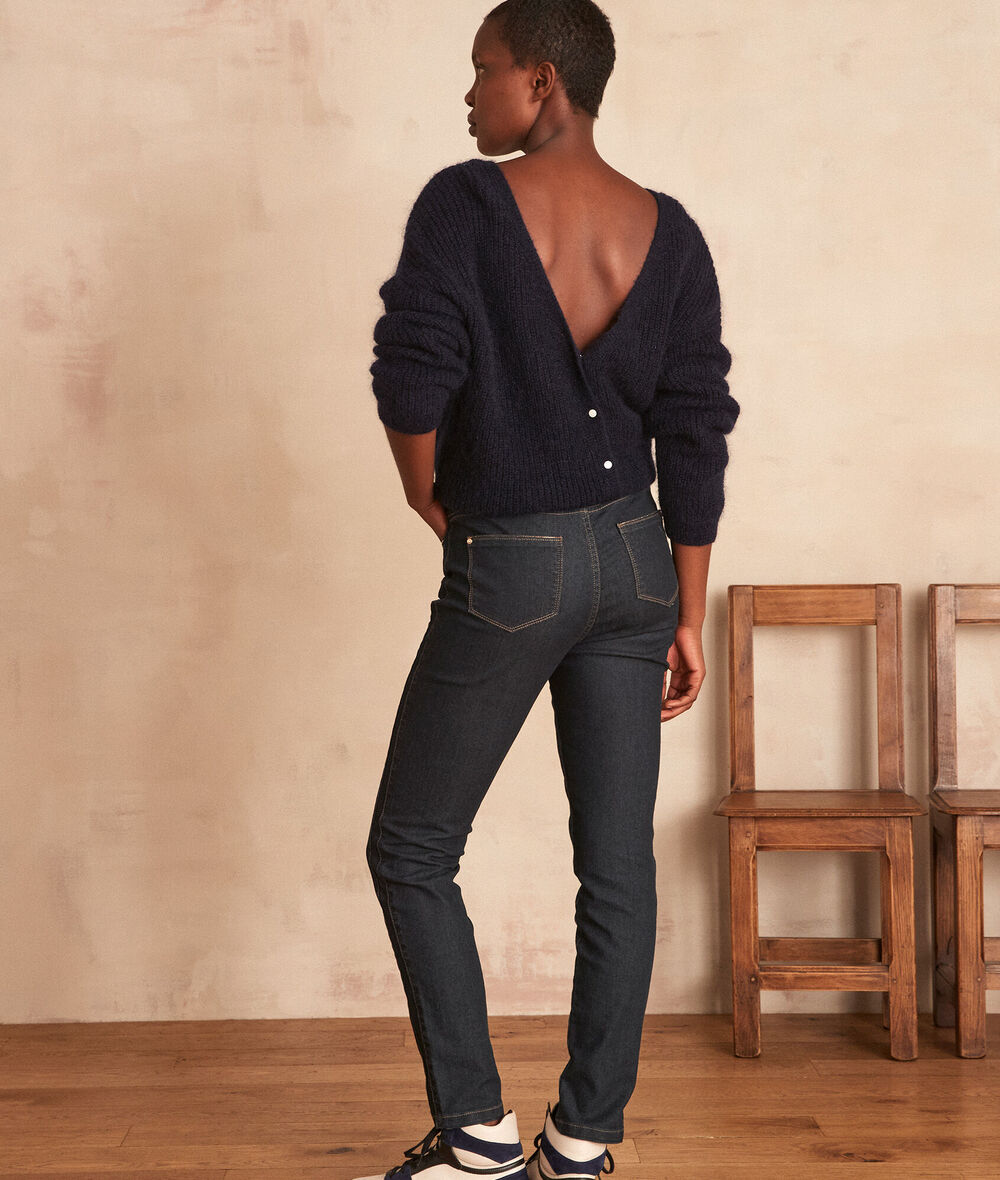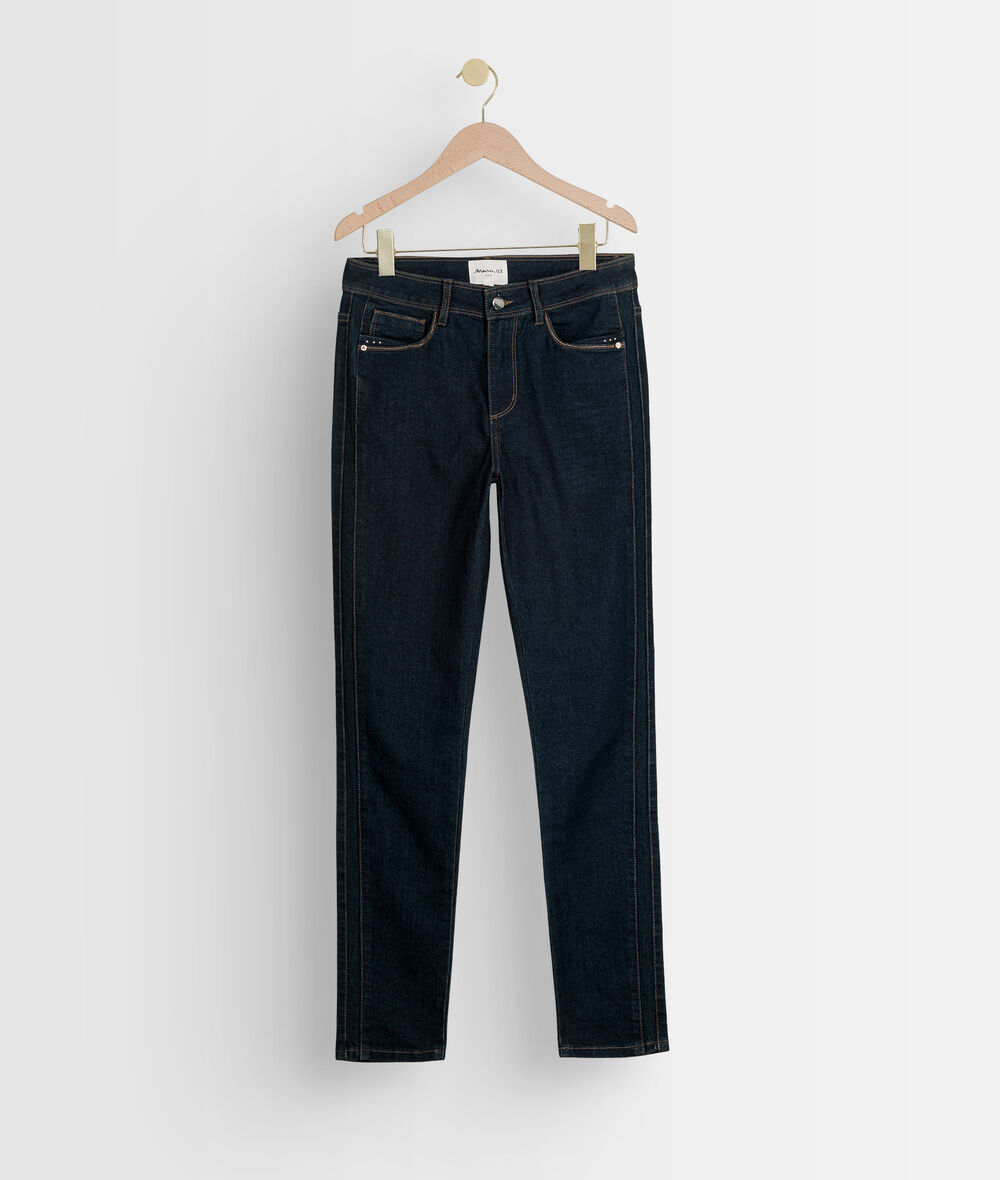 Paola raw-cotton slim-fit jeans
Sizes:
Only items in stock
!

Please choose a size
registered alert
Thank you. Your request has now been submitted. You will be sent an email when the item is available again
Description
Opt for the iconic slim-fit PAOLA jeans made of impeccable raw canvas for an all-season look.

WHY WE LOVE THIS STYLE
You'll love their slim fit and high waist, which will show off your curves and make you look taller. These jeans have numerous original details: topstitching on the legs, pockets trimmed with sparkly thread and 3 small branded studs on the pockets.

OUR STYLE TIP
Both smart and casual, these raw jeans can be worn anywhere. Pair them with some heels to make you look sleeker or with loafers on a hectic day.

- length: 75 cm for a size 36
- 81% cotton
- slim fit
- high waist
- 5 pockets
- made in China

Aliane is 1.74 m (5'8") tall and is wearing a size 38. The model is wearing the BETSY jumper, MARILOU coat and NACEUR boots with the PAOLA jeans, and carrying the LISA bag.

Opt for the iconic slim-fit PAOLA jeans made of impeccable raw canvas for an all-season look.

WHY WE LOVE THIS STYLE
You'll love their slim fit and high waist, which will show off your curves and make you look taller. These jeans have numerous original details: topstitching on the legs, pockets trimmed with sparkly thread and 3 small branded studs on the pockets.

OUR STYLE TIP
Both smart and casual, these raw jeans can be worn anywhere. Pair them with some heels to make you look sleeker or with loafers on a hectic day.

- length: 75 cm for a size 36
- 81% cotton
- slim fit
- high waist
- 5 pockets
- made in China

Aliane is 1.74 m (5'8") tall and is wearing a size 38. The model is wearing the BETSY jumper, MARILOU coat and NACEUR boots with the PAOLA jeans, and carrying the LISA bag.


MATIERE PRINCIPALE : 81.00 % Coton, 18.00 % Polyester, 1.00 % Elasthanne

DOUBLURE POCHE : 86.00 % Polyester, 14.00 % Coton

AUTRES PARTIES : 75.00 % Polyester, 25.00 % Fibres métallisées

This item can be recycled

Wash at 30° on delicate cycle
Reference: 652259530
30 days
money-back
guarantee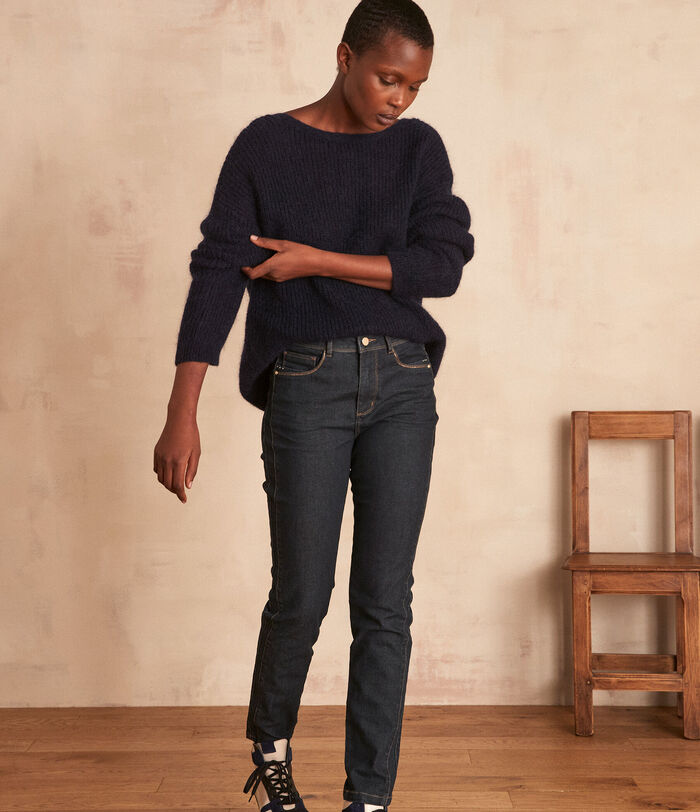 Paola raw-cotton slim-fit jeans
Sizes
!

Please choose a size