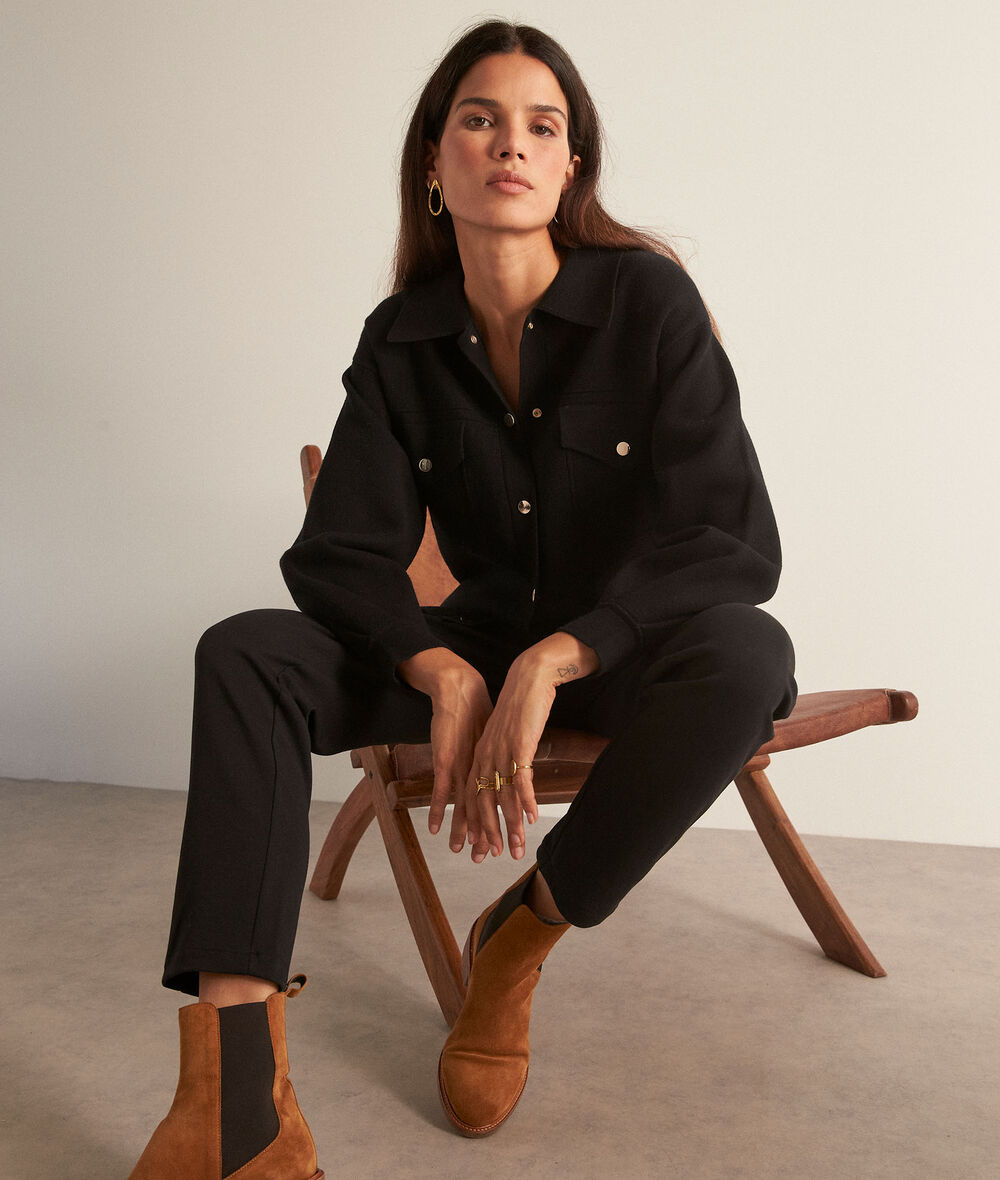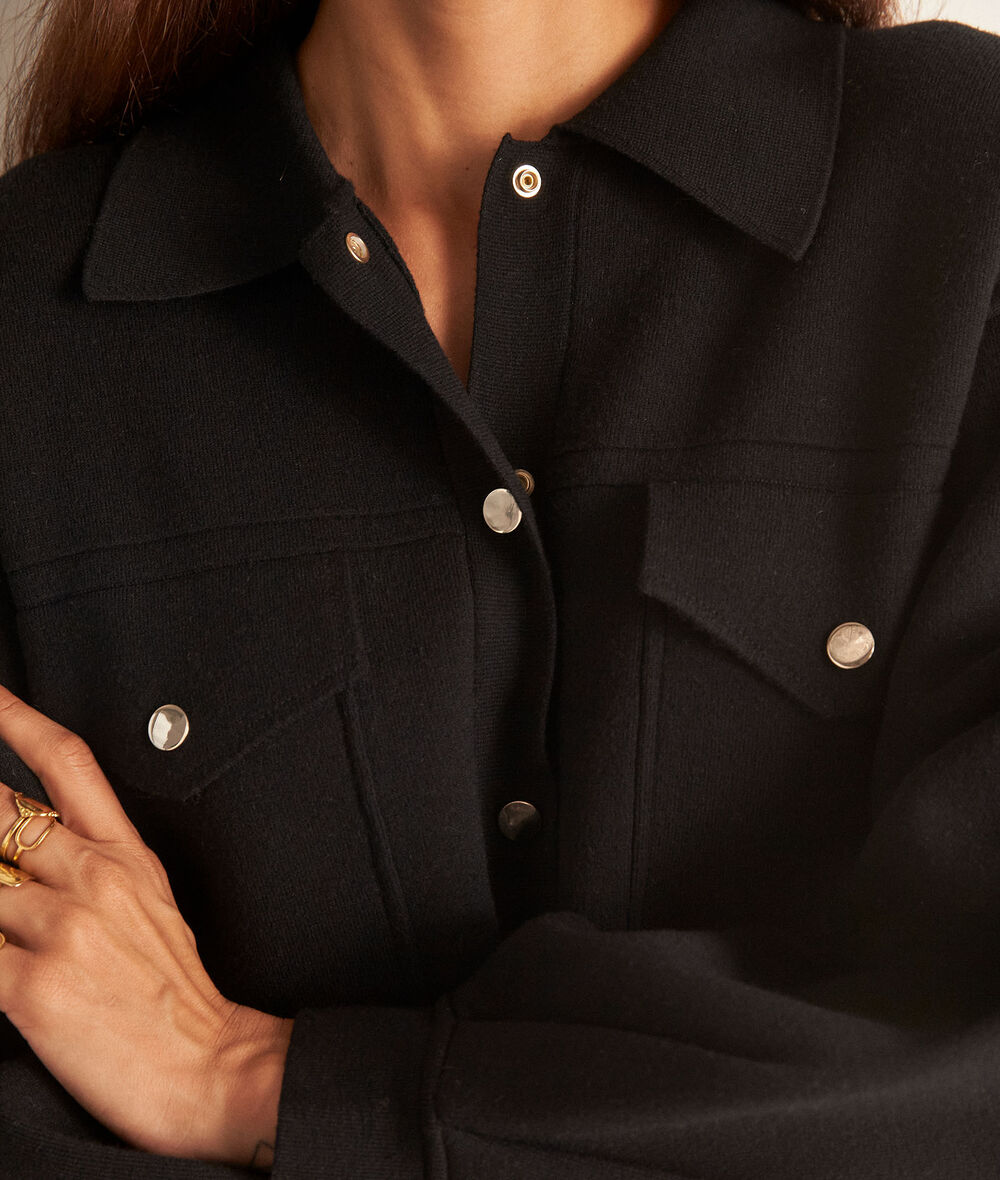 Brooke black EcoVero knitted overshirt
Sizes:
Only items in stock
!

Please choose a size
WECARE: This overshirt is made using Lenzing EcoVero viscose. Eco-friendly viscose is made from wood pulp sourced from sustainably managed forests. The manufacturing process requires less water and energy.
The WECARE programme's sustainable viscose is certified by trusted independent organisations such as Lenzing™ and Birla™.

You're going to love the BROOKE overshirt, made from a tightly woven fabric.

WHY WE LOVE IT
This original style is halfway between a jumper and a cardigan! It has all the details you'd expect from an overshirt, like a shirt collar, two patch pockets and press studs. We love the thick, tightly woven fabric that's light and structured.

OUR STYLE TIP
Wear it as an overshirt, on its own or over a pretty jumper, with a pair of carrot-cut trousers for a casual and feminine look.

- length: 64.5 cm for a size 36
- 50% EcoVero viscose
- long sleeves
- shirt collar
- 2 patch pockets
- press studs
- made in China

Raica is 1.78 metres (5'10") tall and is wearing a size 36. The model is wearing the Brooke overshirt with the ISLANDE trousers and the NACEUR boots.

WECARE: This overshirt is made using Lenzing EcoVero viscose. Eco-friendly viscose is made from wood pulp sourced from sustainably managed forests. The manufacturing process requires less water and energy.
The WECARE programme's sustainable viscose is certified by trusted independent organisations such as Lenzing™ and Birla™.

You're going to love the BROOKE overshirt, made from a tightly woven fabric.

WHY WE LOVE IT
This original style is halfway between a jumper and a cardigan! It has all the details you'd expect from an overshirt, like a shirt collar, two patch pockets and press studs. We love the thick, tightly woven fabric that's light and structured.

OUR STYLE TIP
Wear it as an overshirt, on its own or over a pretty jumper, with a pair of carrot-cut trousers for a casual and feminine look.

- length: 64.5 cm for a size 36
- 50% EcoVero viscose
- long sleeves
- shirt collar
- 2 patch pockets
- press studs
- made in China

Raica is 1.78 metres (5'10") tall and is wearing a size 36. The model is wearing the Brooke overshirt with the ISLANDE trousers and the NACEUR boots.


MATIERE PRINCIPALE : 50.00 % Viscose, 28.00 % Polyester, 22.00 % Polyamide

This item can be recycled

Wash at 30° on delicate cycle
Reference: 653510307
30 days
money-back
guarantee