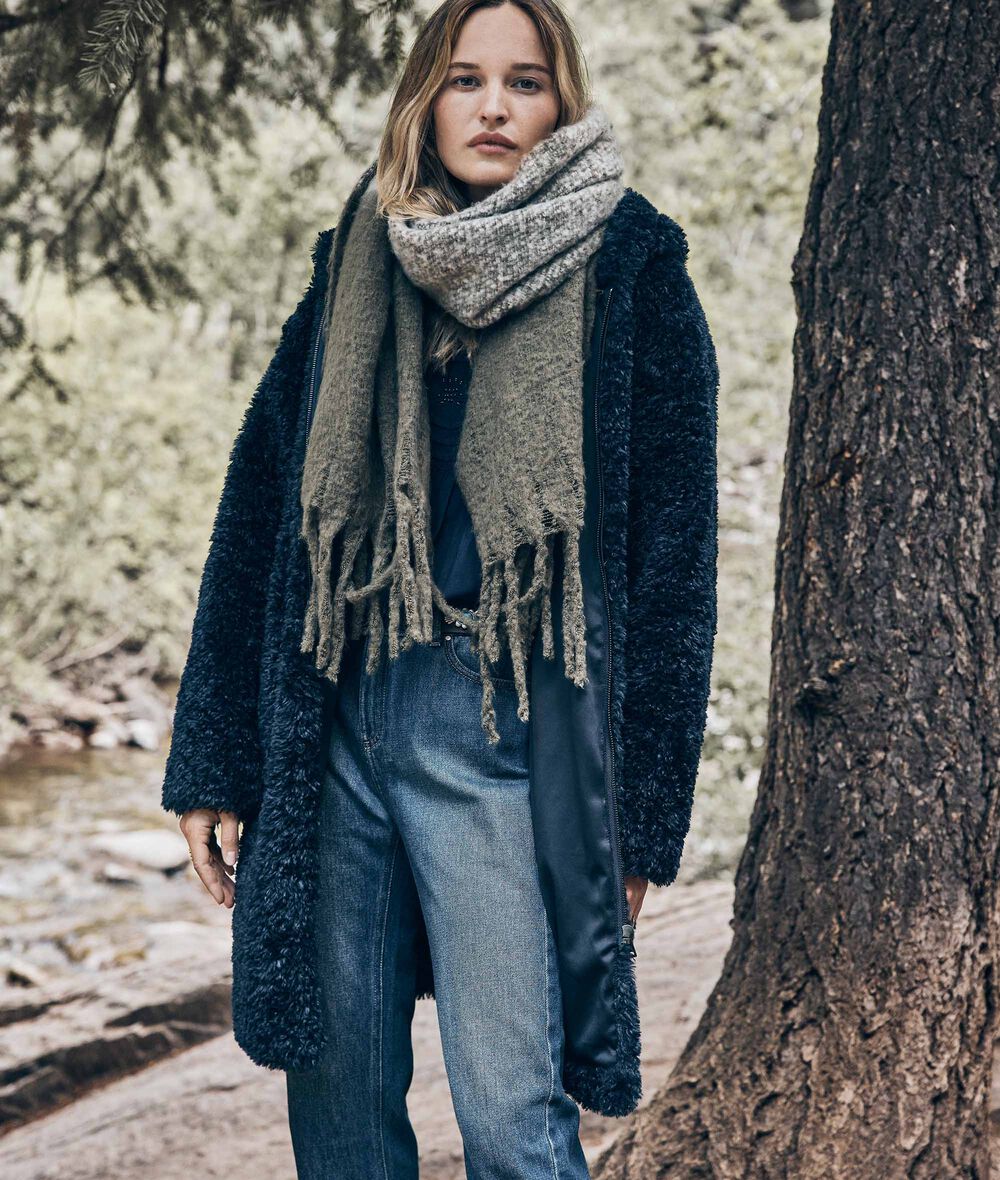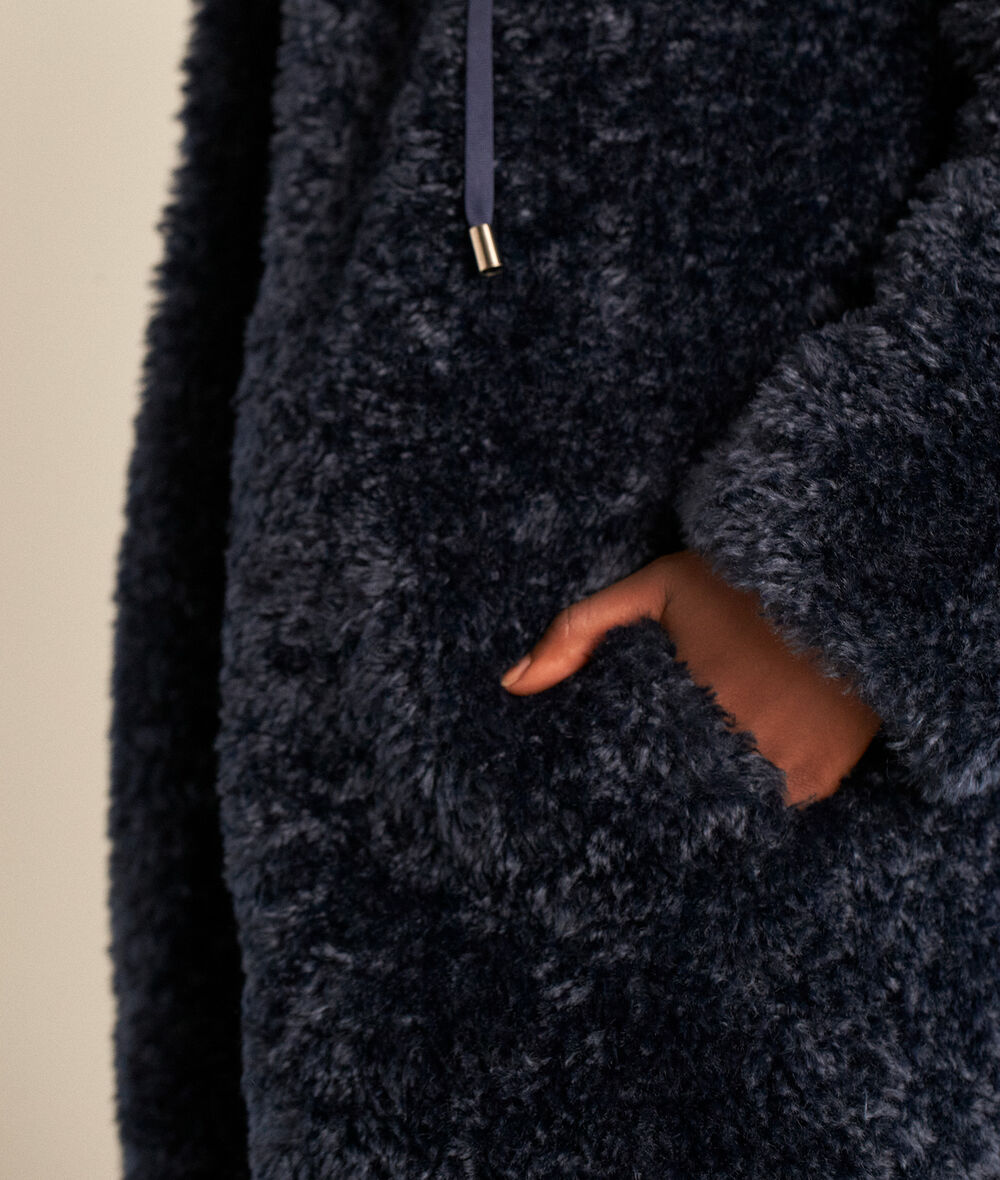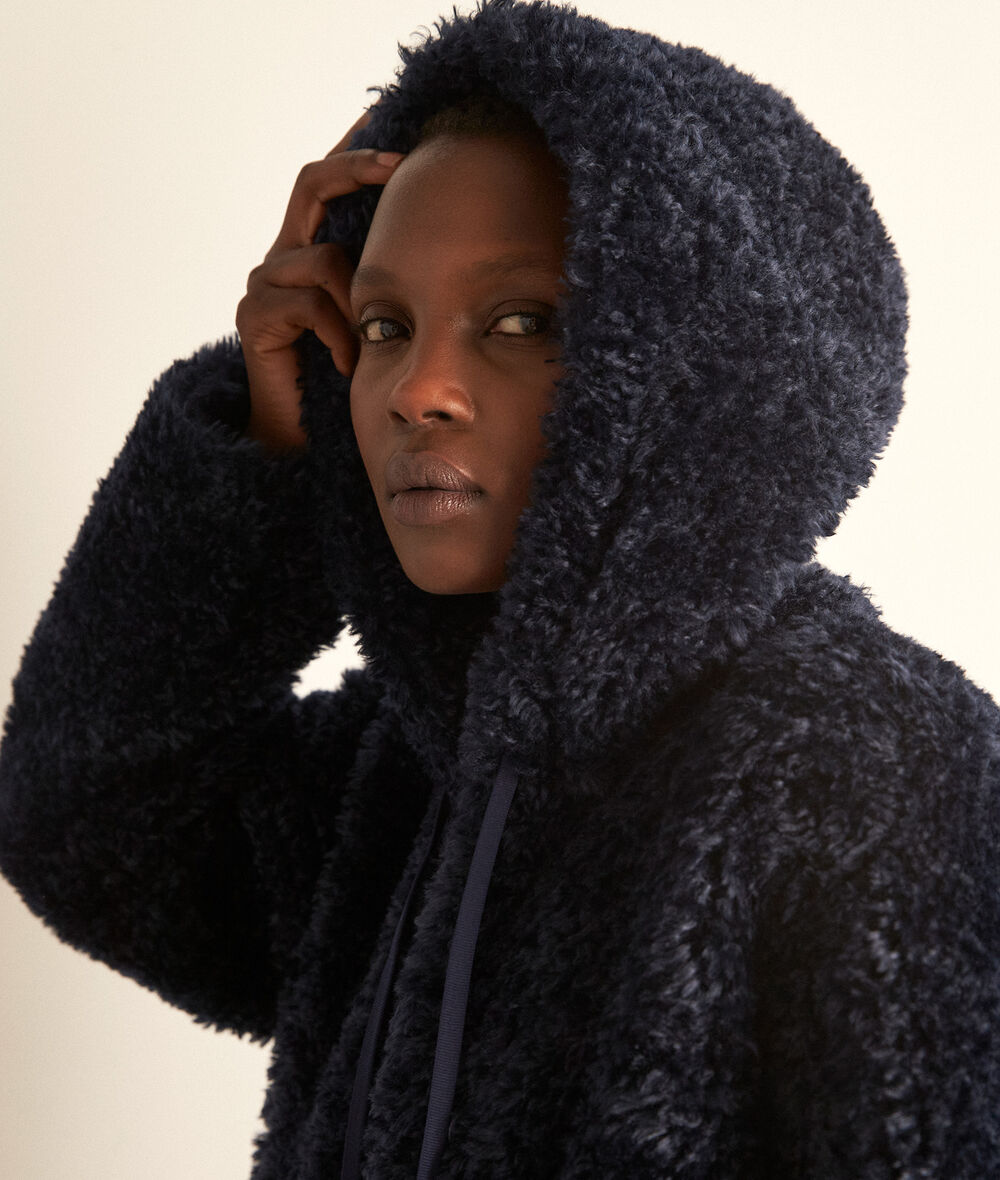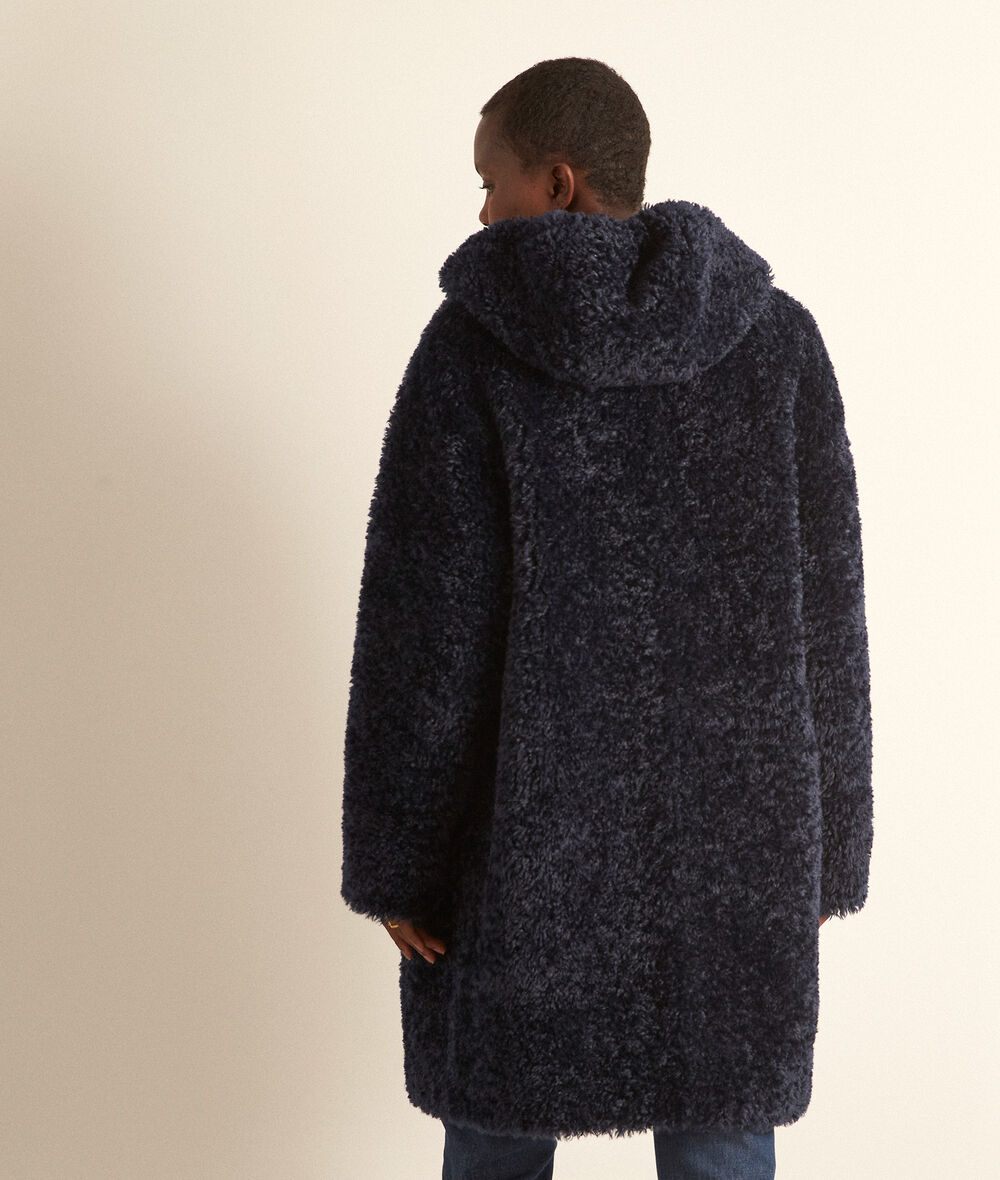 Magnolia navy faux fur coat
Sizes:
Only items in stock
!

Please choose a size
registered alert
Thank you. Your request has now been submitted. You will be sent an email when the item is available again
Description
You're going to love the soft MAGNOLIA faux fur coat in its irresistible navy shade.

WHY WE LOVE THIS STYLE
Because it's so warm and comfortable. This long coat has elements of different styles. The faux fur is very chic, while the hood, ties and zip are more casual. The XXL size is also wonderful to snuggle up in on cold winter days.

OUR STYLE TIP
We love this coat's navy colour. This design is almost all you need, but we do like pairing it with chic colours like navy, ecru and brown leather.

- length: 89 cm for a size 36
- long
- faux fur
- hood
- wool cuffs
- 2 pockets
- zip fastening
- made in China

Aliane is 1.74 m (5'8") tall and is wearing a size 38. Aliane is 1.74 m (5'8") tall and is wearing a size 36. The model is wearing the CRISSY shirt, PETRONILLE jeans, DAHLIA belt, RALPH scarf and NADIE boots with the MAGNOLIA coat.

You're going to love the soft MAGNOLIA faux fur coat in its irresistible navy shade.

WHY WE LOVE THIS STYLE
Because it's so warm and comfortable. This long coat has elements of different styles. The faux fur is very chic, while the hood, ties and zip are more casual. The XXL size is also wonderful to snuggle up in on cold winter days.

OUR STYLE TIP
We love this coat's navy colour. This design is almost all you need, but we do like pairing it with chic colours like navy, ecru and brown leather.

- length: 89 cm for a size 36
- long
- faux fur
- hood
- wool cuffs
- 2 pockets
- zip fastening
- made in China

Aliane is 1.74 m (5'8") tall and is wearing a size 38. Aliane is 1.74 m (5'8") tall and is wearing a size 36. The model is wearing the CRISSY shirt, PETRONILLE jeans, DAHLIA belt, RALPH scarf and NADIE boots with the MAGNOLIA coat.


MATIERE PRINCIPALE : 100.00 % Polyester

DOUBLURE : 100.00 % Polyester

This item can be recycled

Professional dry clean, solvents, moderate - wet cleaning forbidden
Reference: 653530424
30 days
money-back
guarantee
Magnolia navy faux fur coat
Sizes
!

Please choose a size