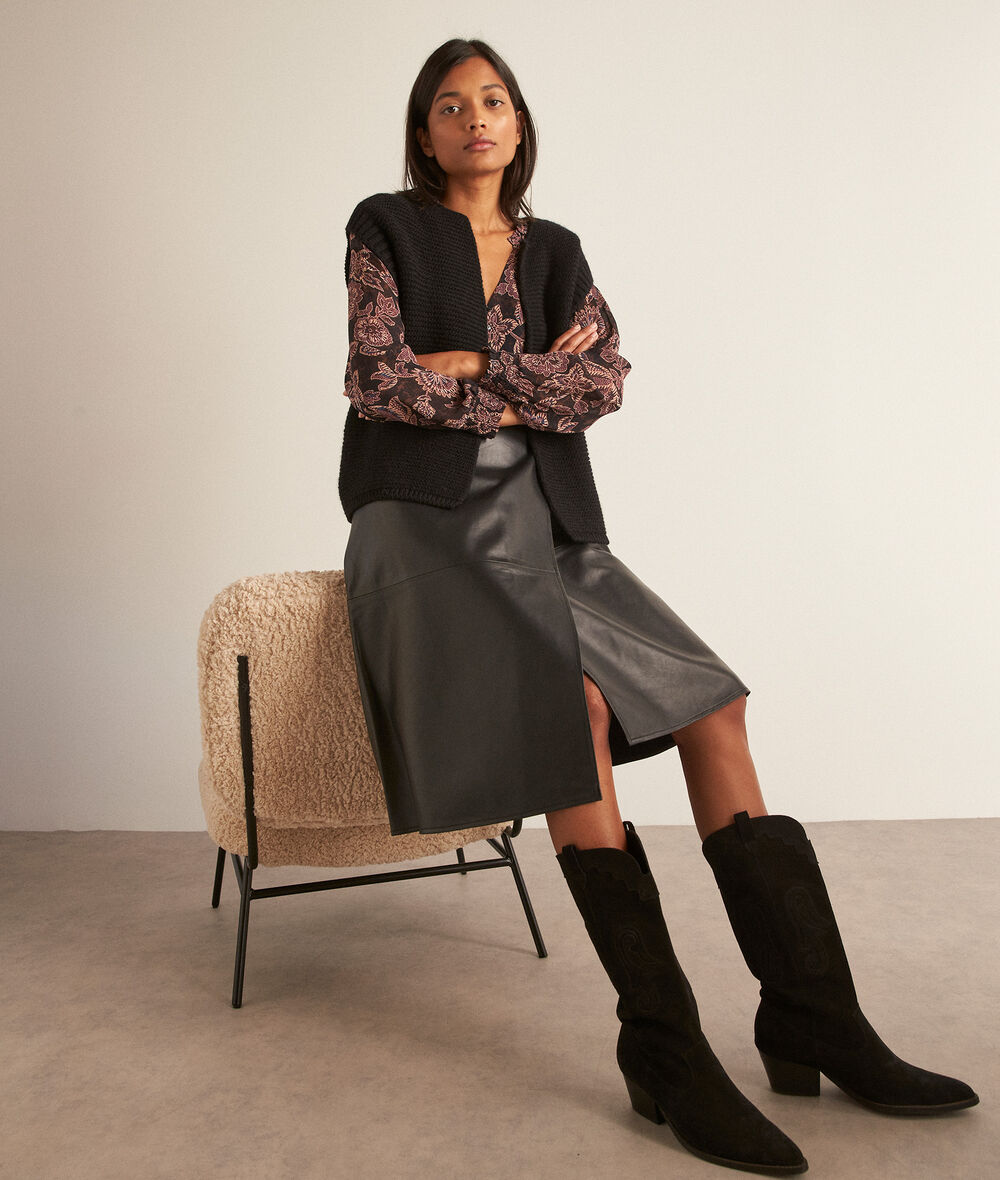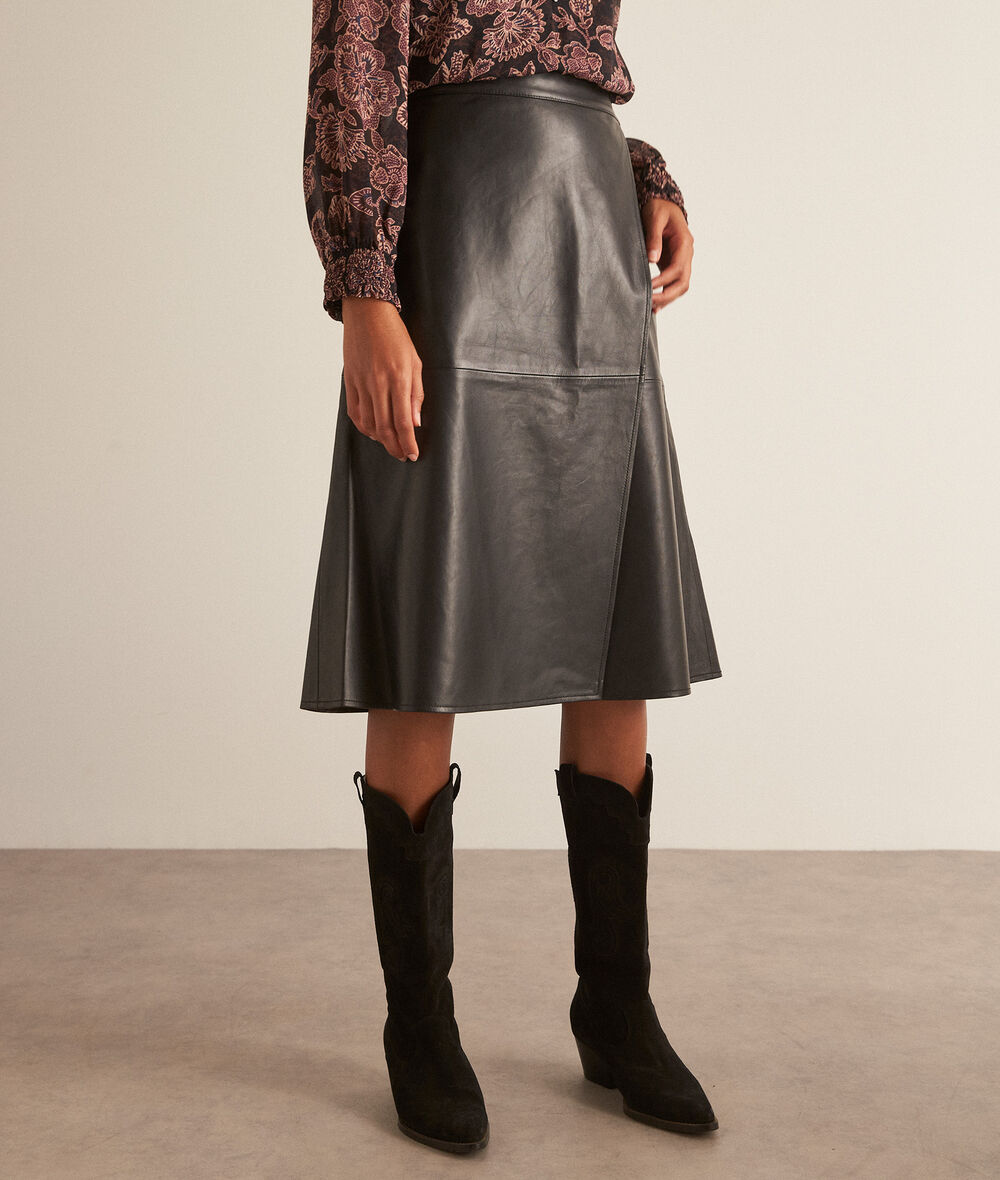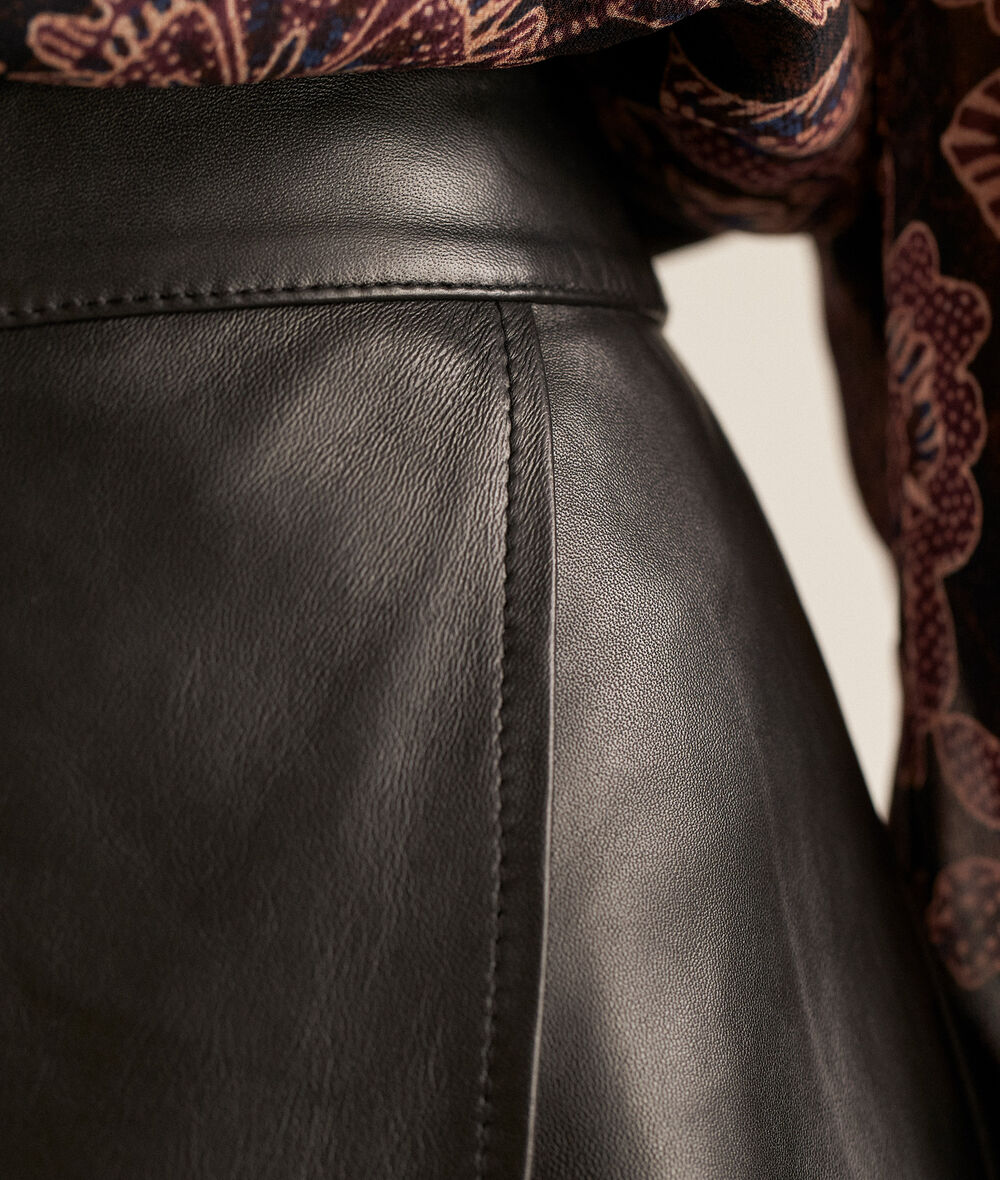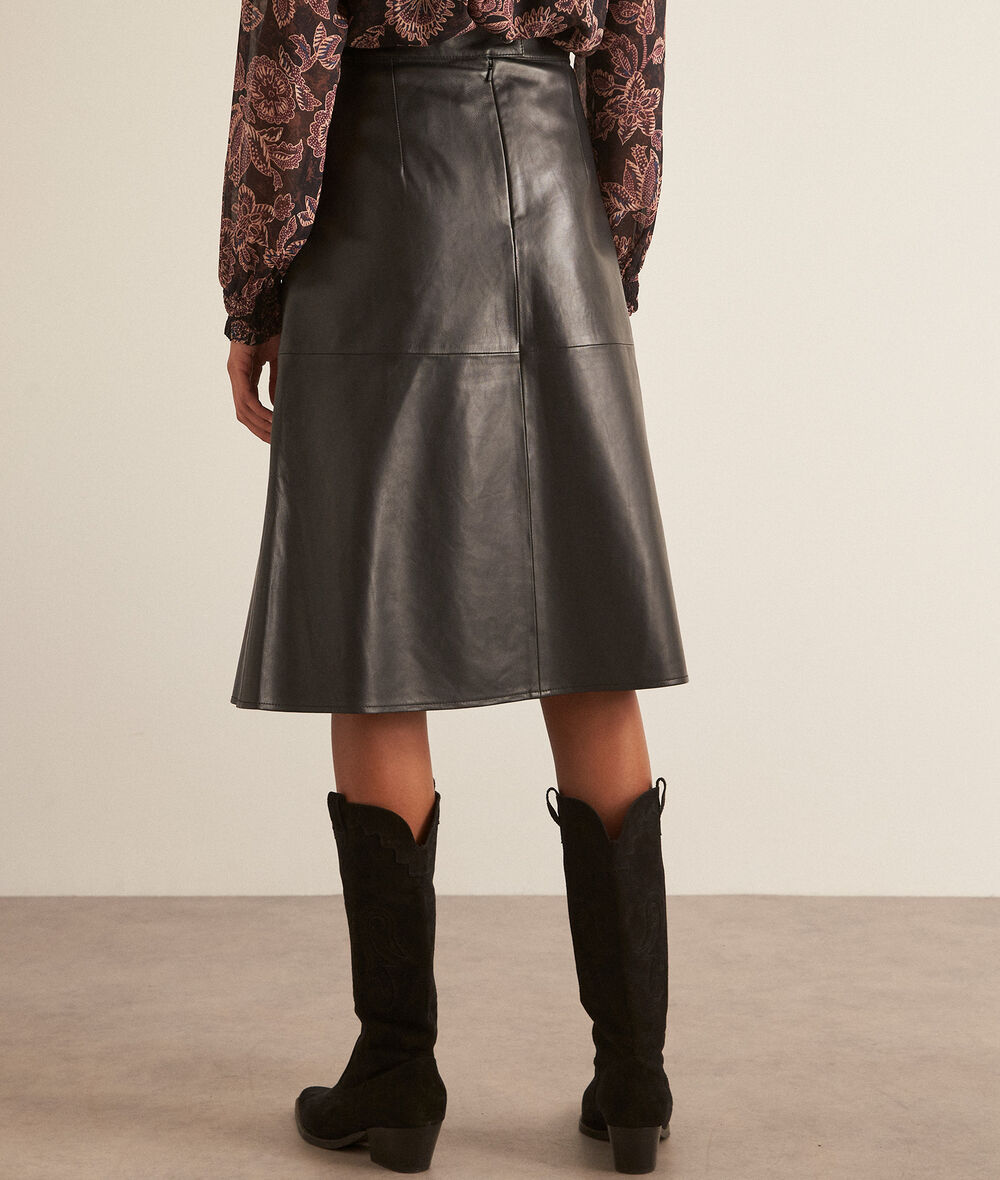 KAY black leather A-line midi skirt
Sizes:
Only items in stock
!

Please choose a size
The leather skirt is back with the ultra-chic, glossy KAY design.

WHY WE LOVE IT
This midi-skirt features a modern, elegant cut, with a high waist that enhances the figure, an A-line cut and an asymmetrical panel that subtly creates a slit and lengthens the silhouette.

OUR STYLE TIP
A piece with a strong look, combine it with a lightweight blouse and a pair of long boots to give you a slender silhouette.

- length: 69 cm for a size 36
- 100% leather
- mid-length
- A-line
- high waist
- made in India

Shawna is 1.75 metres (5'9") tall and is wearing a size 36. The model is wearing the CENDRA blouse, the BALDINI cardigan and the CHARLIE boots with the KAY skirt.

The leather skirt is back with the ultra-chic, glossy KAY design.

WHY WE LOVE IT
This midi-skirt features a modern, elegant cut, with a high waist that enhances the figure, an A-line cut and an asymmetrical panel that subtly creates a slit and lengthens the silhouette.

OUR STYLE TIP
A piece with a strong look, combine it with a lightweight blouse and a pair of long boots to give you a slender silhouette.

- length: 69 cm for a size 36
- 100% leather
- mid-length
- A-line
- high waist
- made in India

Shawna is 1.75 metres (5'9") tall and is wearing a size 36. The model is wearing the CENDRA blouse, the BALDINI cardigan and the CHARLIE boots with the KAY skirt.


MATIERE PRINCIPALE : 100.00 % Cuir d'agneau

This item can be recycled
Reference: 653659907
30 days
money-back
guarantee
KAY black leather A-line midi skirt
Sizes
!

Please choose a size