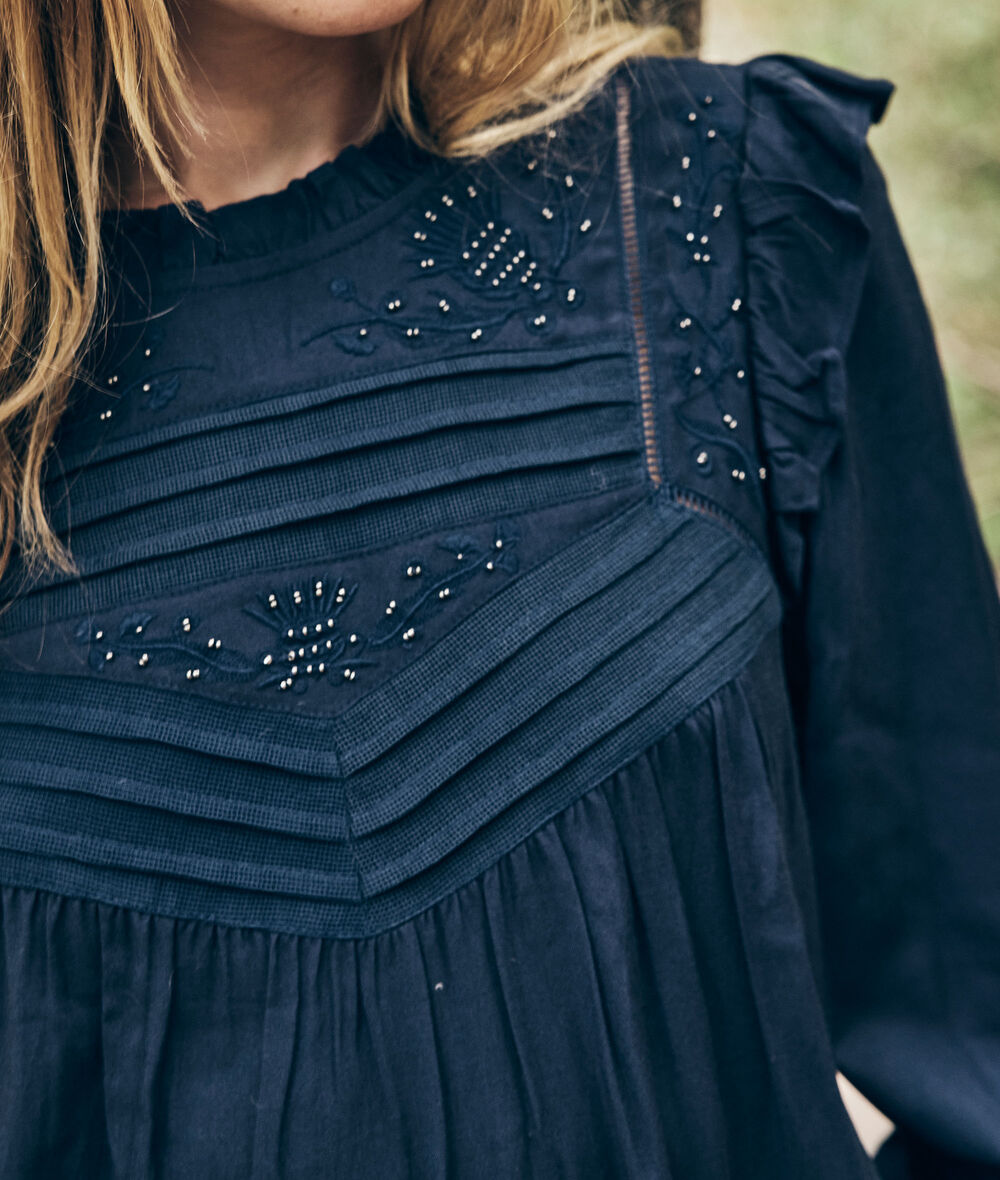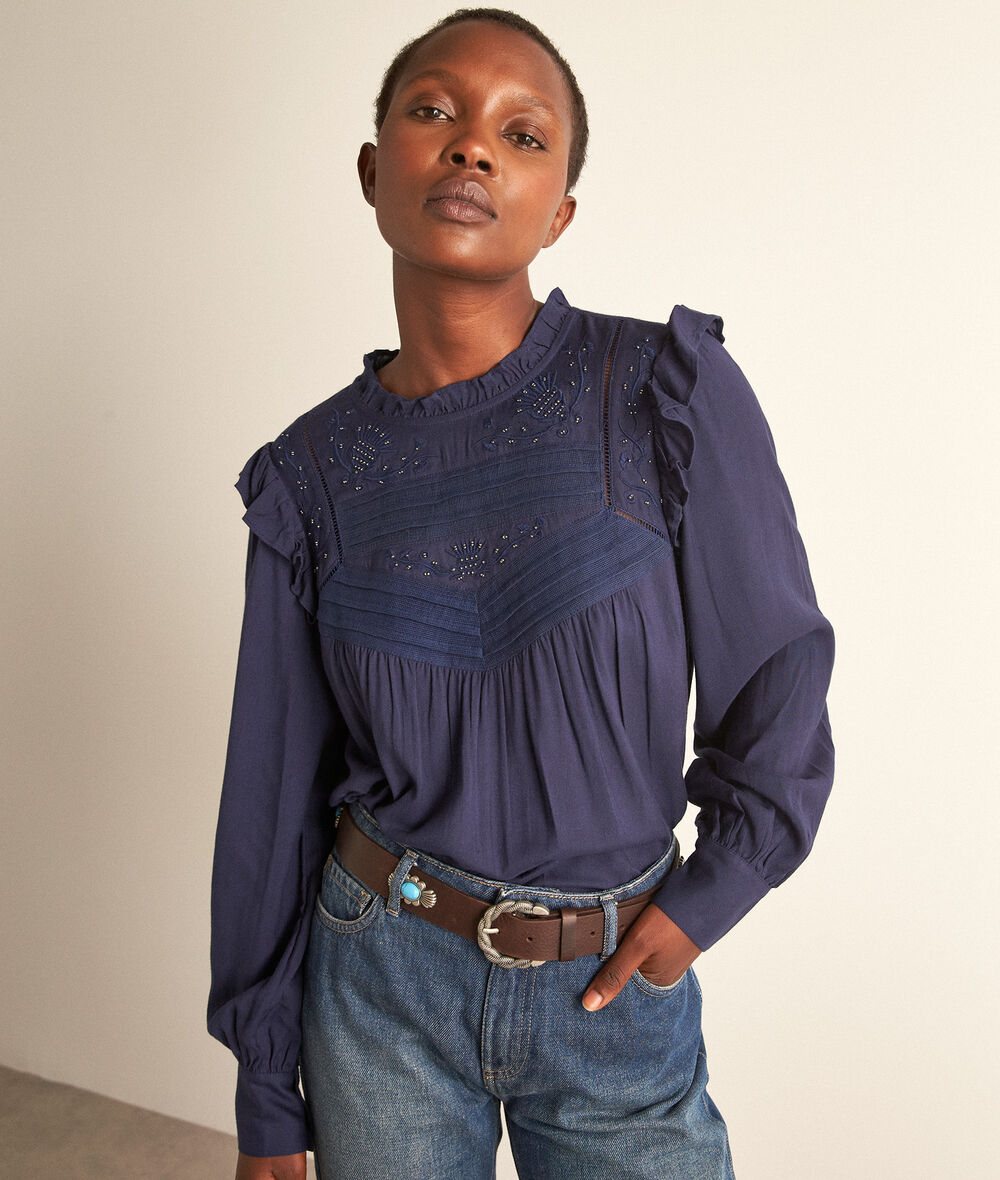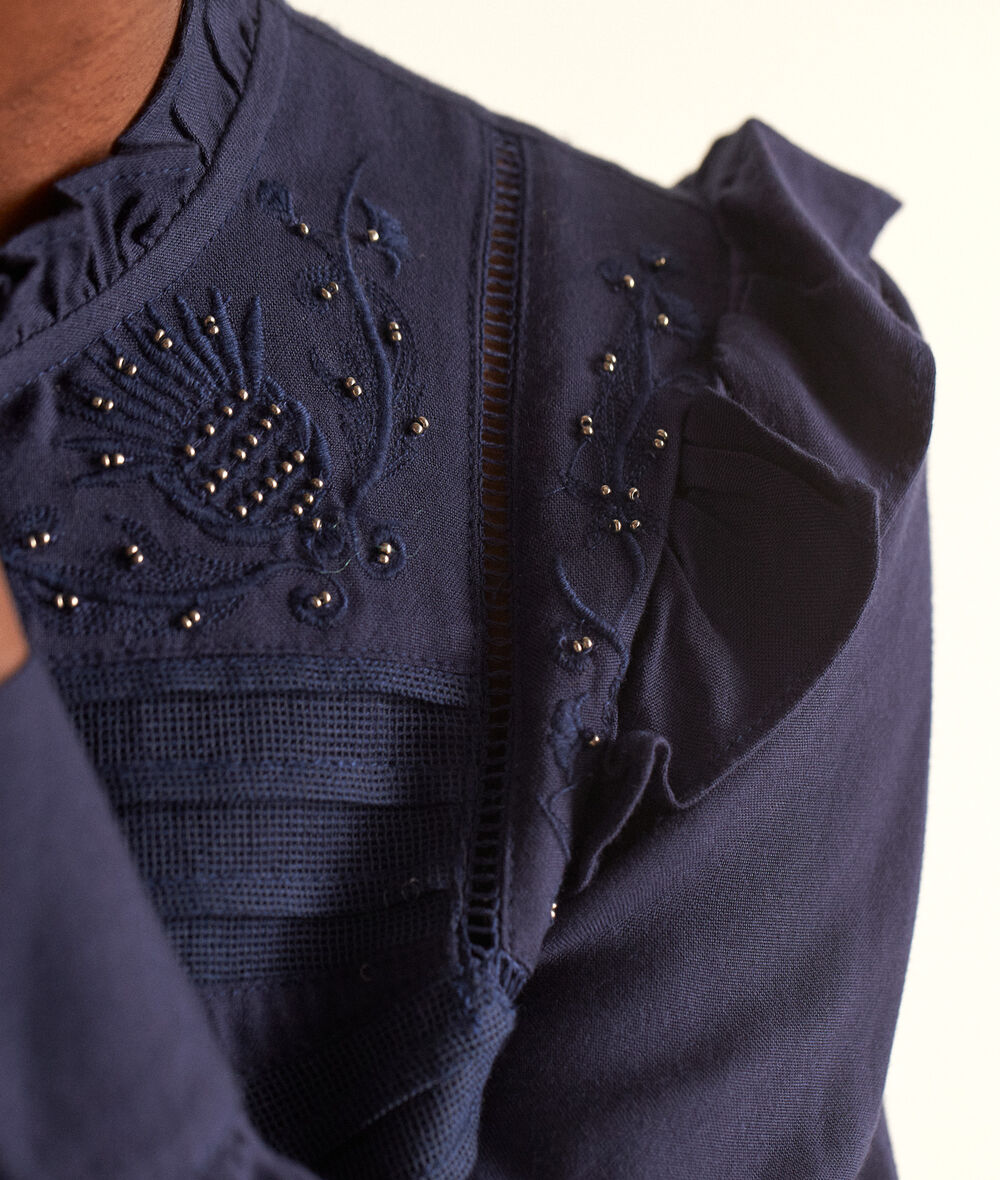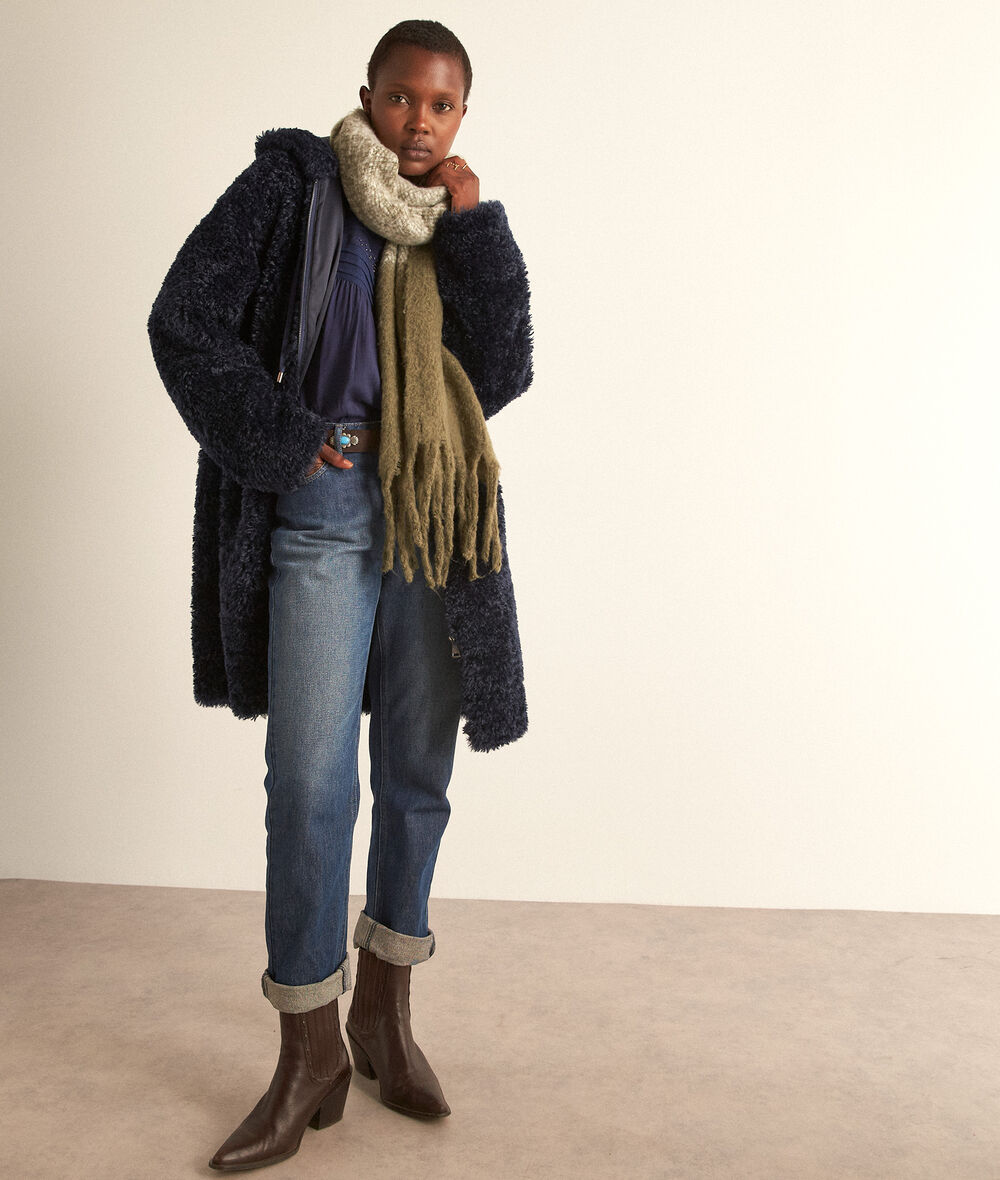 Crissy navy cotton blouse
Sizes:
Only items in stock
!

Please choose a size
Description
The ultra-feminine fluid CRISSY shirt in a navy shade will charm you with its unique detailing.

WHY WE LOVE THIS STYLE
Everyone will love this romantic blouse with a bib front and ruffles at the neck. It has a preppy feel and we adore the floral embroidery and autumnal navy colour.

OUR STYLE TIP
Why not pair it with navies and raw denim from the rest of the collection? Add a loose jacket and timeless jeans for an everyday look. We can also imagine this shirt with a midi skirt for an elegant and feminine vibe.

- length: 67 cm for a size 36
- ruffled neck
- long sleeves
- embroidery
- made in India

Aliane is 1.74 m (5'8") tall and is wearing a size 36. The model is wearing the MAGNOLIA coat, PETRONILLE jeans, DAHLIA belt, RALPH scarf and NADIE boots with the CRISSY shirt.

The ultra-feminine fluid CRISSY shirt in a navy shade will charm you with its unique detailing.

WHY WE LOVE THIS STYLE
Everyone will love this romantic blouse with a bib front and ruffles at the neck. It has a preppy feel and we adore the floral embroidery and autumnal navy colour.

OUR STYLE TIP
Why not pair it with navies and raw denim from the rest of the collection? Add a loose jacket and timeless jeans for an everyday look. We can also imagine this shirt with a midi skirt for an elegant and feminine vibe.

- length: 67 cm for a size 36
- ruffled neck
- long sleeves
- embroidery
- made in India

Aliane is 1.74 m (5'8") tall and is wearing a size 36. The model is wearing the MAGNOLIA coat, PETRONILLE jeans, DAHLIA belt, RALPH scarf and NADIE boots with the CRISSY shirt.


ACCESSOIRE : 100.00 % Verre

MATIERE PRINCIPALE : 100.00 % Viscose

EMPIECEMENT : 77.00 % Coton, 23.00 % Polyamide

DENTELLE : 100.00 % Coton

BRODERIE : 100.00 % Polyester

This item can be recycled

Wash at 30° on delicate cycle
Reference: 653567427
30 days
money-back
guarantee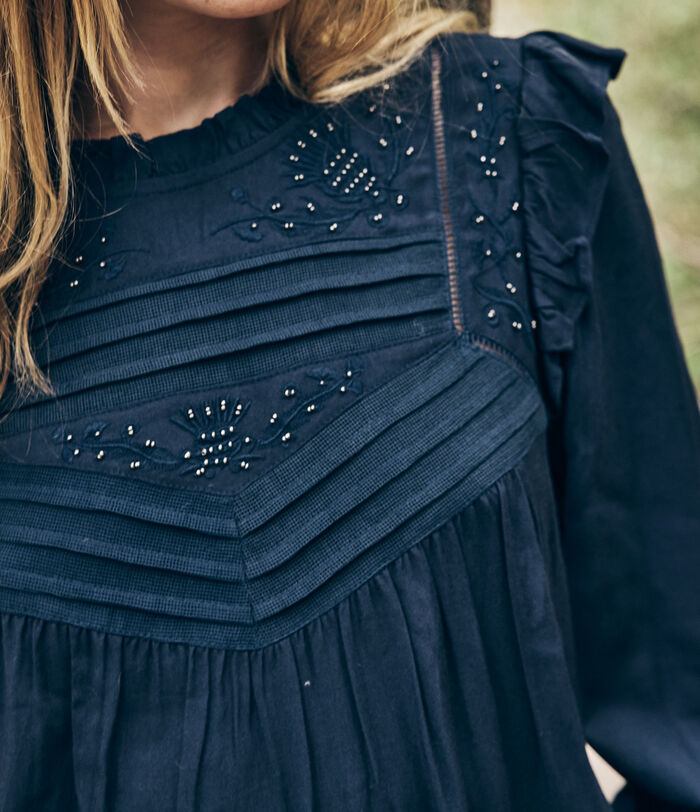 Crissy navy cotton blouse
Sizes
!

Please choose a size