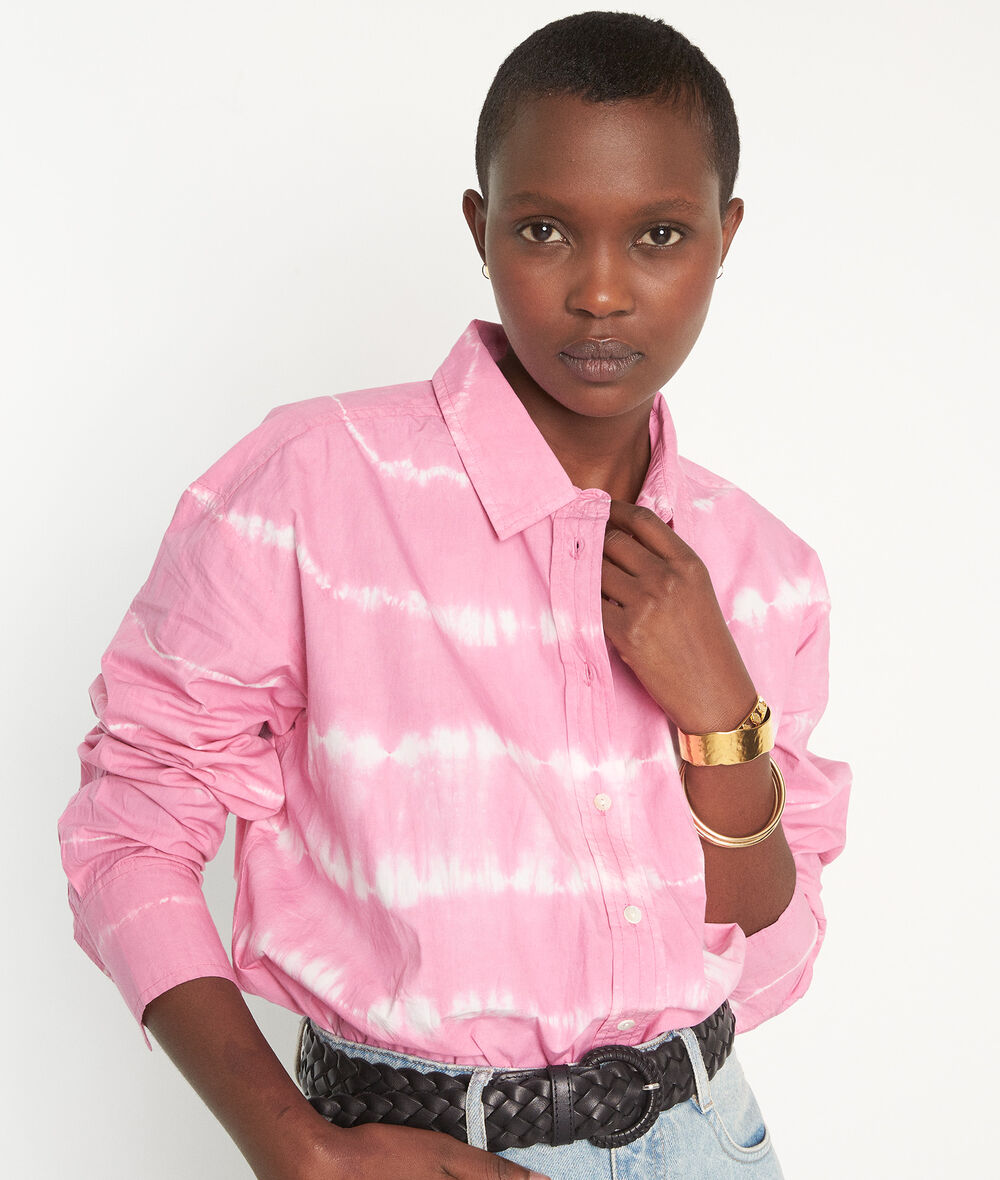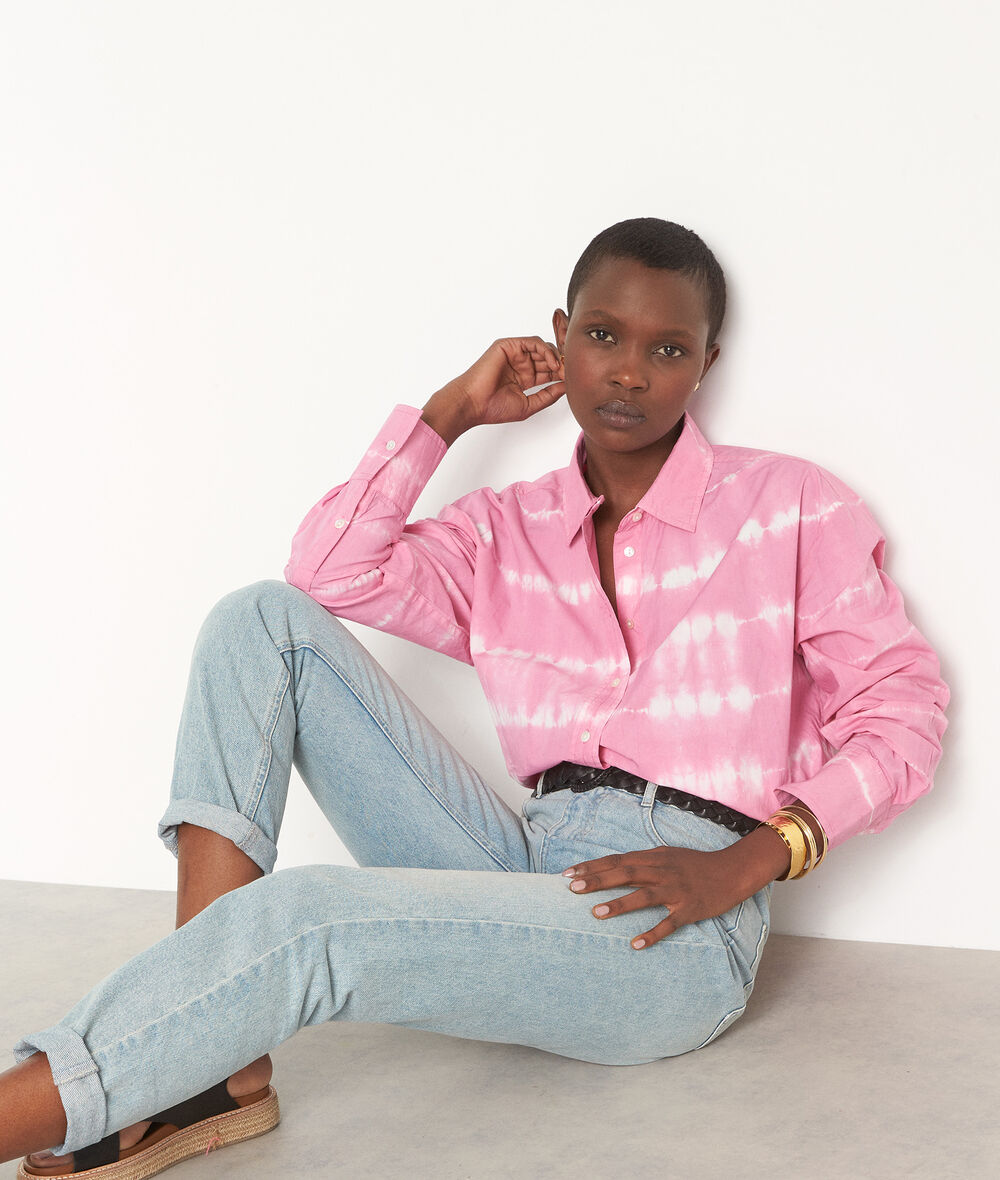 Complete the look
Complete the look
Complete the look
Loren fucshia tie-dye cotton blouse
Description
You'll love the LOREN shirt. Its lemon colour and its tie-dye-effect print make this a very original shirt. Made in cotton, this oversized cotton shirt has an rounded hem to accentuate its size. Pair the LOREN shirt with white trousers and high-heeled sandals for a stunning look.

- 100% cotton
- loose-fitting
- buttons
- shirt collar
- long sleeves
- printed
- made in India

Tie-dye is a craft process that consists of knotting (tying) the clothing or fabric and plunging it in a bath of dye. Next, the clothing or fabric is removed, untied and left to dry, revealing different intensities of colour in different areas of fabric. Since the technique is carried out by hand, the result is not always regular and the pattern can differ from one garment to another. This is what makes these pieces all the more charming.

Aliane is 1.74 m (5'8") tall and is wearing a size 36. The model is wearing the LOREN shirt with the SOLENE trousers, the EBENE belt and the CLEMENCE sandals.
You'll love the LOREN shirt. Its lemon colour and its tie-dye-effect print make this a very original shirt. Made in cotton, this oversized cotton shirt has an rounded hem to accentuate its size. Pair the LOREN shirt with white trousers and high-heeled sandals for a stunning look.

- 100% cotton
- loose-fitting
- buttons
- shirt collar
- long sleeves
- printed
- made in India

Tie-dye is a craft process that consists of knotting (tying) the clothing or fabric and plunging it in a bath of dye. Next, the clothing or fabric is removed, untied and left to dry, revealing different intensities of colour in different areas of fabric. Since the technique is carried out by hand, the result is not always regular and the pattern can differ from one garment to another. This is what makes these pieces all the more charming.

Aliane is 1.74 m (5'8") tall and is wearing a size 36. The model is wearing the LOREN shirt with the SOLENE trousers, the EBENE belt and the CLEMENCE sandals.

MATIERE PRINCIPALE : 100.00 % Coton

This item can be recycled

Wash at 30° on delicate cycle
Reference: 653421013
30 days
money-back
guarantee