V
I
V
A
C
U
B
A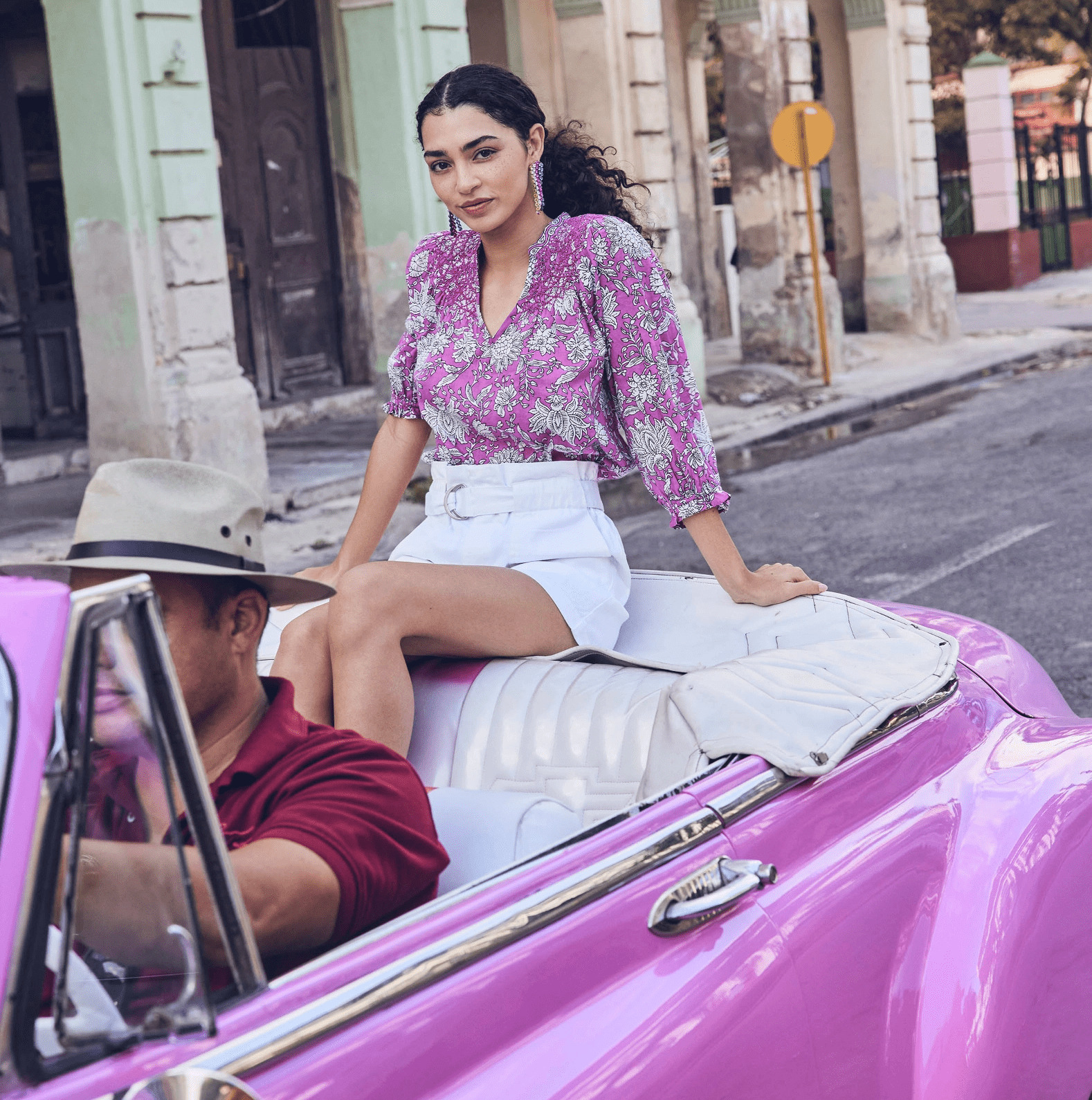 More than ever, sharing and togetherness are values dear to our hearts. A symbol of gaiety, a symbol of celebration, a symbol of colourfulness: Cuba stood out as an obvious choice this summer. It's in Havana, Cuba's capital and a joyful cultural melting point, that we stop.

There's nowhere else quite like Havana, with its old-fashioned yesteryear charm, its narrow little streets full of immaculately kept vintage cars, and above all, its music – the music that seems to take over the whole city as soon as night falls, together with the musicians that come together and the passers-by who stop to dance. This summer, we're paying homage to this joie de vivre, to this sense of celebration intensified by dance and music.

Havana, te quiero
Havana, te vivo
Havana, mi amor
VIVA CUBA !
New Collection
Our Latin wanderings take us to the heart of Havana to experience the culture of Cuba. It's the colours that dazzle us first: the colours of the facades, the cars, the outdoor markets and the street paintings. Then it's the smells, which also help create a sense of place: the smells of the spices, the grilled fish and the dried tobacco leaves. And finally, its the sounds and noises of the city that end up winning us over: the laughter, the strings of the guitars and the heels of the salsa dancers.
Casa del Sol: a haven of peace at the heart of Havana. A moment of tranquillity spent admiring the architecture of these unique houses, with their shaded, flower-adorned patios.

They say that to visit Cuba is to journey into the past, but there's also an incredible sense of the present in this country, a desire to be present in each and every moment we experience here.
It's impossible to ignore the party spirit in Cuba, and everything it creates: togetherness, sharing, sensuality.

Passing from street to street and bar to bar, we see and hear the music and dancing that form the very lifeblood of Cuban culture. As the music spreads through us, our bodies begin to move to the rhythm of the guitars and percussion. A stranger takes our hands to invite us to dance, and the salsa carries us away and transports us.