NOMADIC GETAWAY
NOMADIC GETAWAY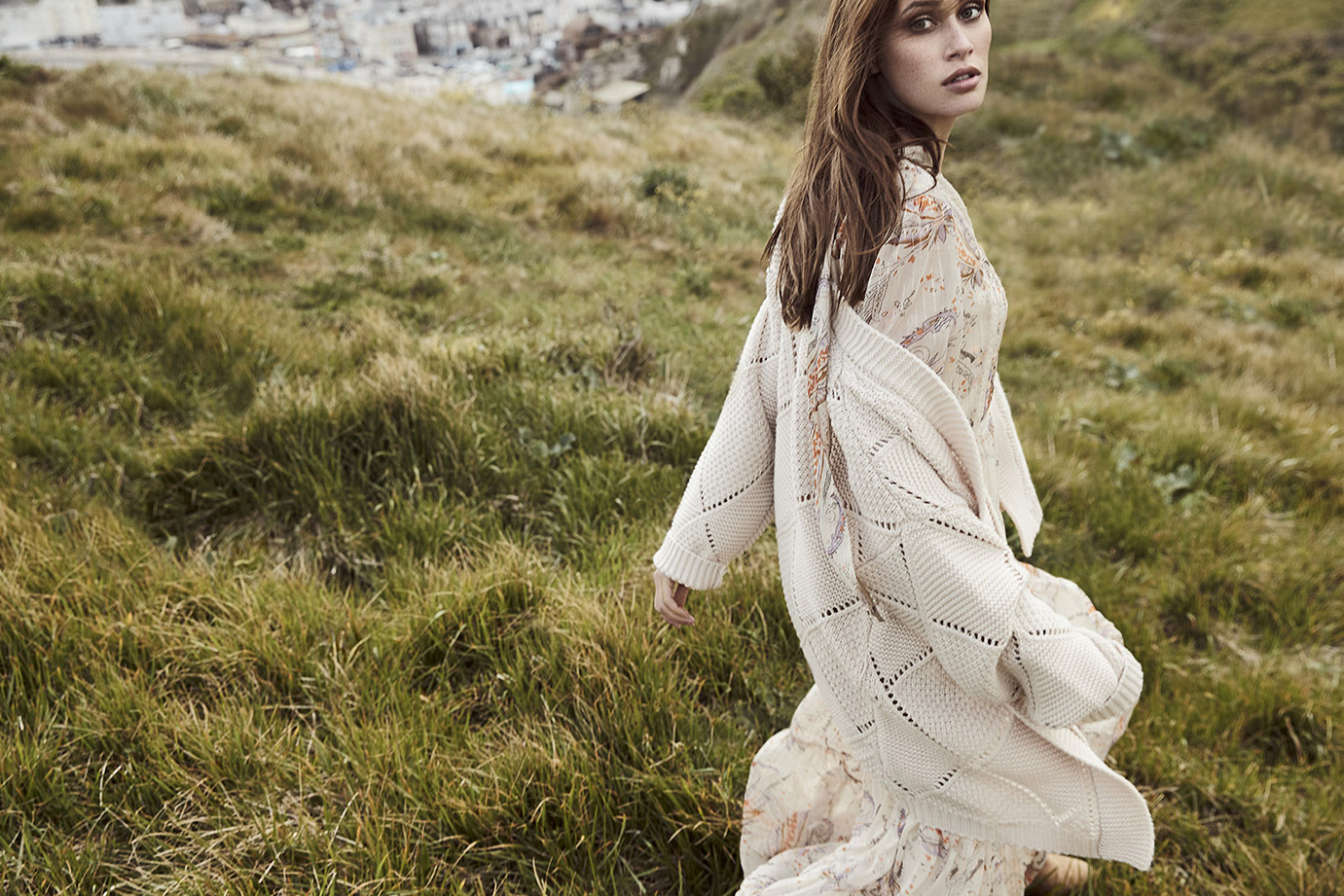 FASHIONISTA Cardigan / IMANE Dress
A touch of boho chic for an urban feminine nomadic look. This range includes long dresses that
play with transparency, and diaphanous blouses combined with chino-style trousers. All the pieces come together with delicate style and recall a seemingly endless Indian summer.
HIPPODROME
HIPPODROME
A range themed around the Left Bank of the 1970s,
offering pieces in Prince of Wales check, floppy lavallière bow necklines and velvet coats in shades of caramel and mahogany, and with equestrian-themed prints that give a twist to the world of saddlery.
GRAFIC CHIC

In homage to Karl, a nod at the legendary brand with its stylish details, the monochrome spirit of black and

white, the polka dot prints revisited, the silk shirts with floppy lavallière bow necklines, pleated details and graphic prints. And just a few little dresses for special occasions in modern couture style.
MOLITOR
MOLITOR
Inspired by the architecture of the famous Piscine Molitor swimming pool in
Paris, this range features graphic minimalism in saturated primary colours and pieces with clean lines and striped grosgrain braids.
BELLÈME
BELLÈME
BELLÈME
BELLÈME
Inspired by ornamental floral decorations and draperies,
the Bellème range reveals the nobility of fabrics through long dresses, short baroque jackets and diaphanous blouses in shades of cypress green.