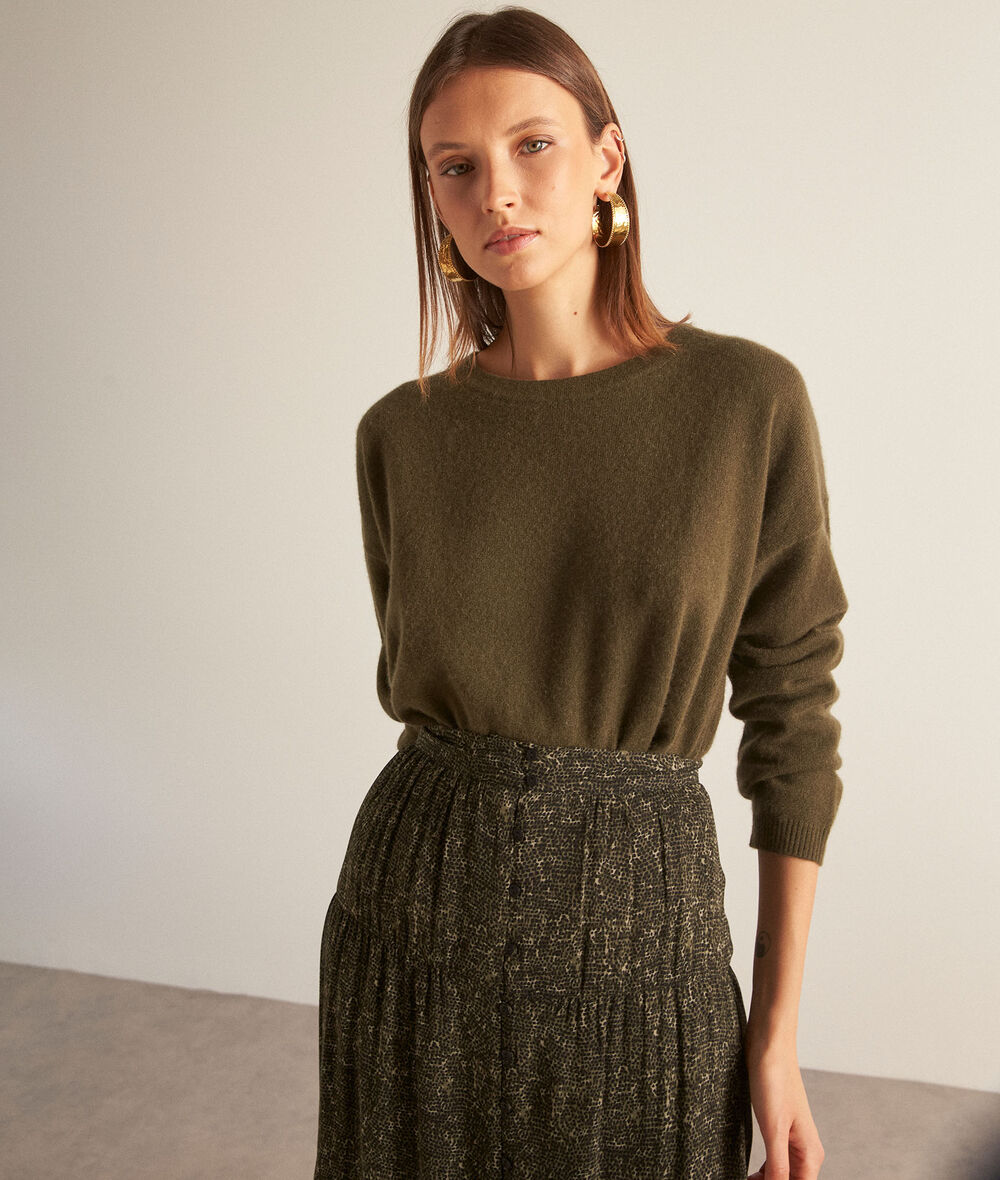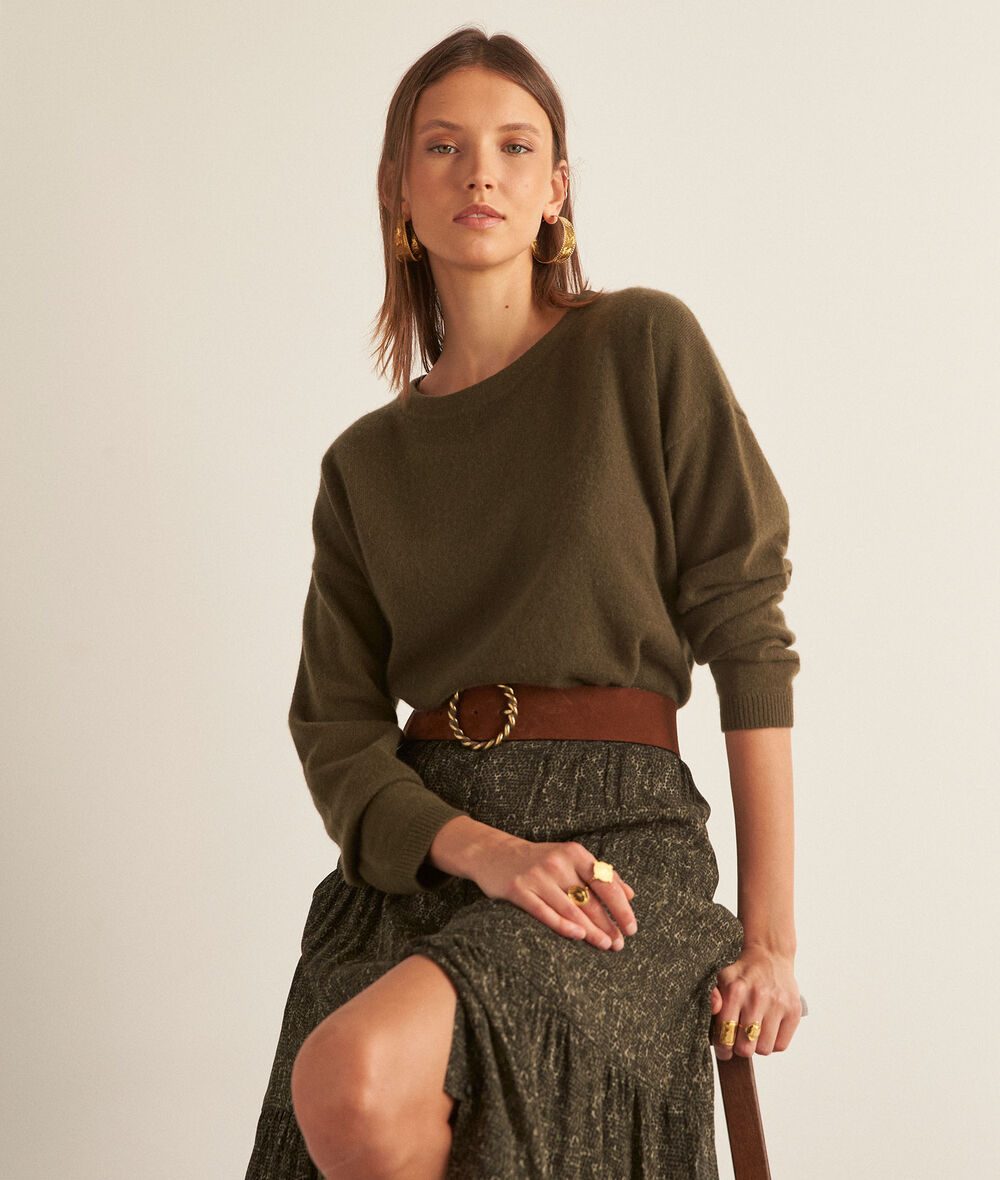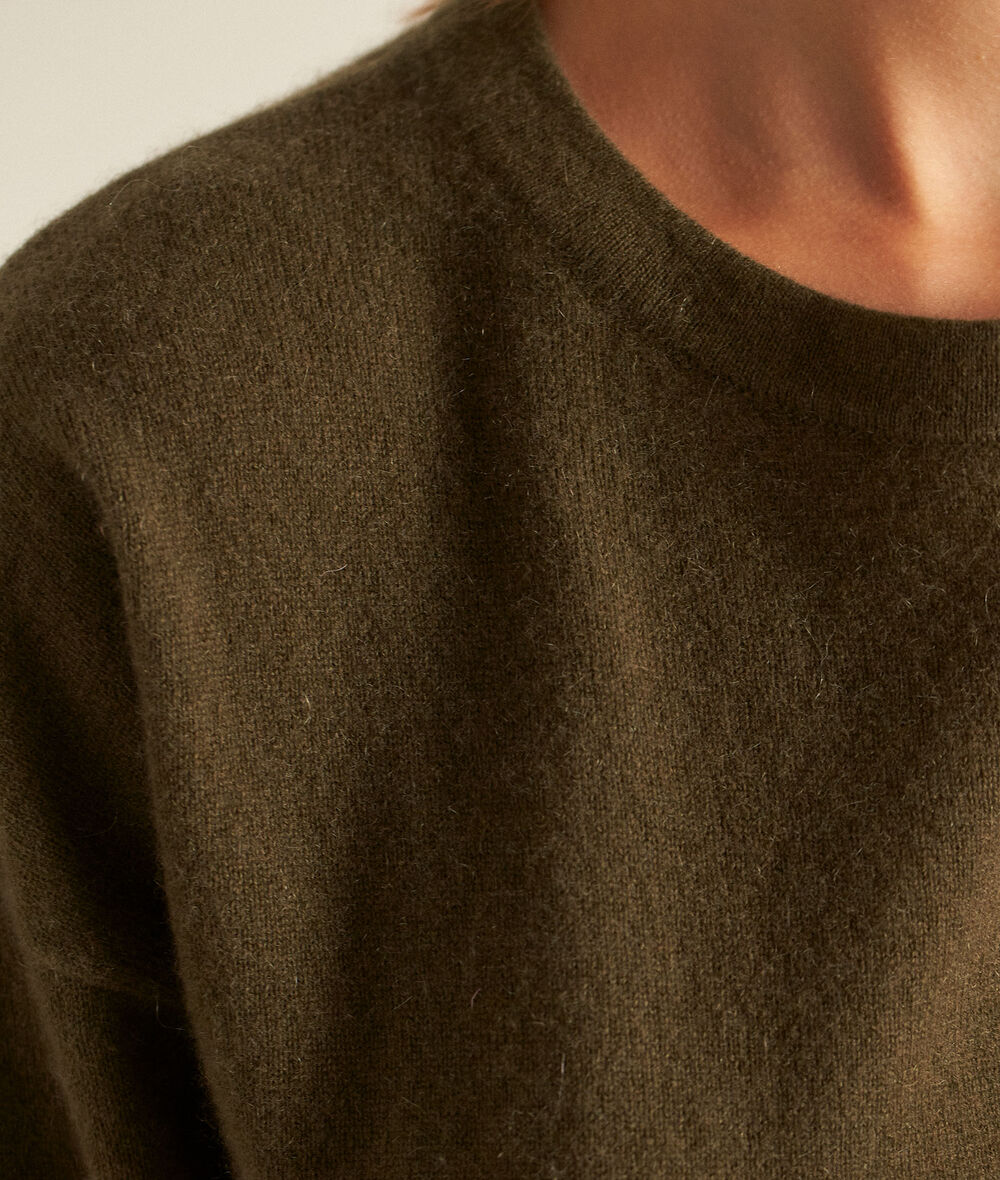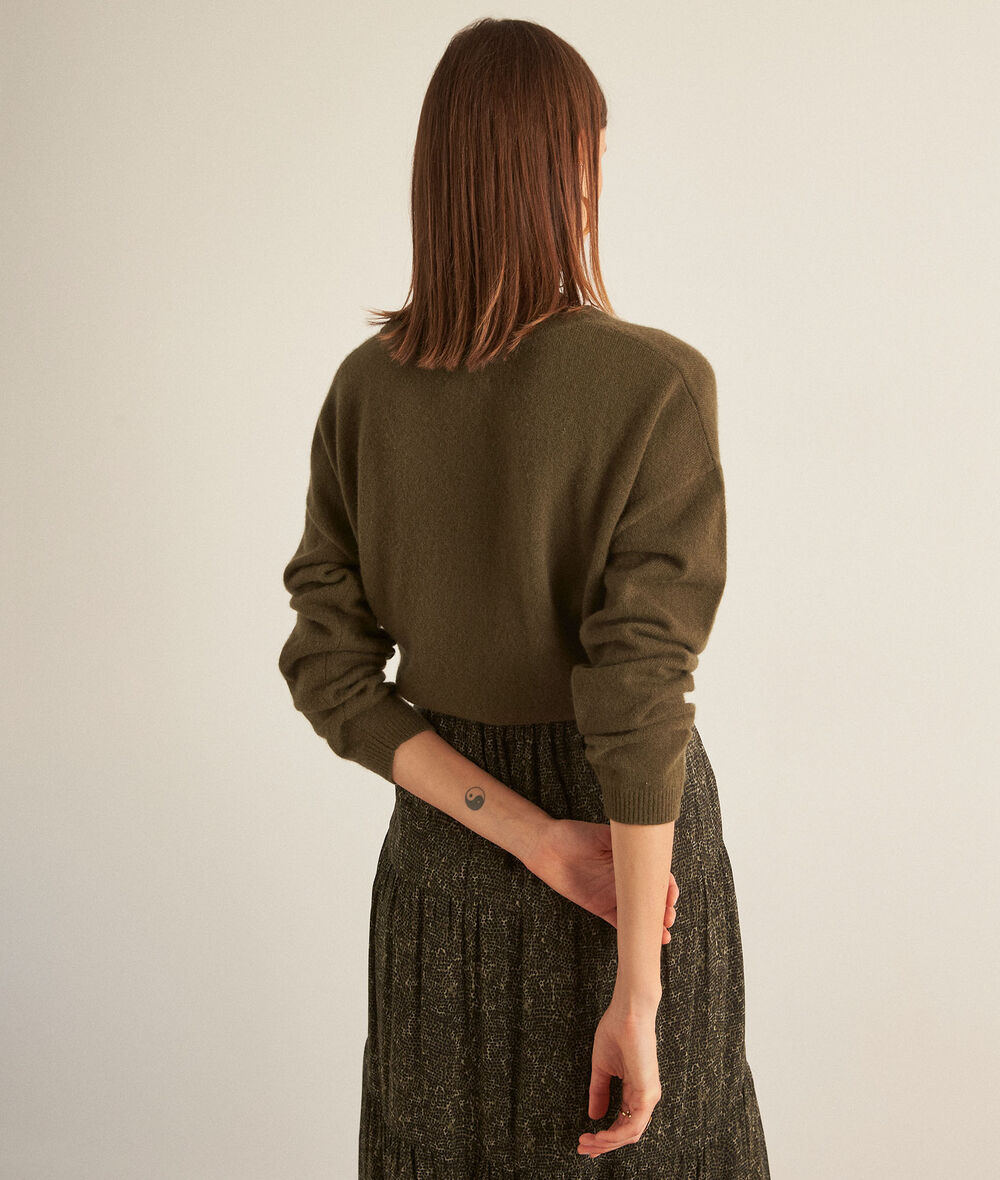 Bliss khaki recycled cashmere sweater
Sizes:
Only items in stock
!

Please choose a size
WECARE: This jumper is made from recycled cashmere. Recycled cashmere is made using old cashmere clothes. This reduces its environmental footprint and recycles waste. 

Treat yourself to the light and graceful softness of the BLISS pullover.

WHY WE LOVE IT
This cashmere jumper has everything to appeal: the lichen colour, the slightly boat-shaped round neck and the very fine knit that glides over the skin. This soft and comfortable style is perfect for mid-season.

OUR STYLE TIP
Wear this simple and elegant jumper with basic jeans to create a classic outfit. We also like it tucked into a printed skirt and accessorised with a wide belt for a more bohemian look.

- length: 60 cm for a size 36
- 100% cashmere
- straight cut
- long sleeves
- round neck
- Made in Cambodia

Sveta is 1.74 m tall and is wearing a size 34. The model is wearing the BLISS sweater with the KENZA skirt, the DONNA belt and the CHARLIE boots.

WECARE: This jumper is made from recycled cashmere. Recycled cashmere is made using old cashmere clothes. This reduces its environmental footprint and recycles waste. 

Treat yourself to the light and graceful softness of the BLISS pullover.

WHY WE LOVE IT
This cashmere jumper has everything to appeal: the lichen colour, the slightly boat-shaped round neck and the very fine knit that glides over the skin. This soft and comfortable style is perfect for mid-season.

OUR STYLE TIP
Wear this simple and elegant jumper with basic jeans to create a classic outfit. We also like it tucked into a printed skirt and accessorised with a wide belt for a more bohemian look.

- length: 60 cm for a size 36
- 100% cashmere
- straight cut
- long sleeves
- round neck
- Made in Cambodia

Sveta is 1.74 m tall and is wearing a size 34. The model is wearing the BLISS sweater with the KENZA skirt, the DONNA belt and the CHARLIE boots.


MATIERE PRINCIPALE : 100.00 % Cachemire

This item can be recycled
Reference: 653537336
30 days
money-back
guarantee