Our WeCare collection focusses on the use of eco-friendly materials and innovative processes, the promotion of local production and more. Today, our WeCare collection represents 22% of our offer. We are committed to increasing this to 80% by 2025.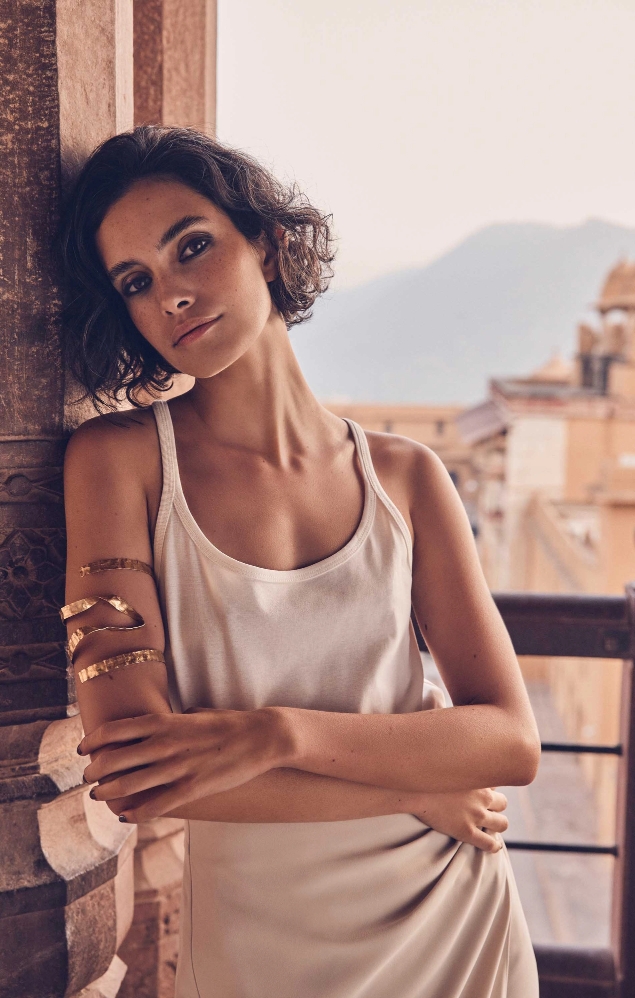 All of our We Care products are certified by independent labels such as GOTS, GRS, RWS, labels that guarantee full traceability from the raw material to the finished product, and this transparency is important to us.
Our Purchasing and Style teams attend eco-design training workshops, – a sign of good things to come.
At a time when the world of ready-to-wear is changing, and with a desire to be increasingly responsible, we are seeking to use materials in our collections that diminish their impact on the environment
WECARE IN FIGURES
Our collection
WeCare means at least
of the fibres used are
more responsible
or from a technology that
reduces its environmental
impact.
In 2021,

of our products
were eco-friendly
Our aim is that
by 2025,
of our products will
be more responsible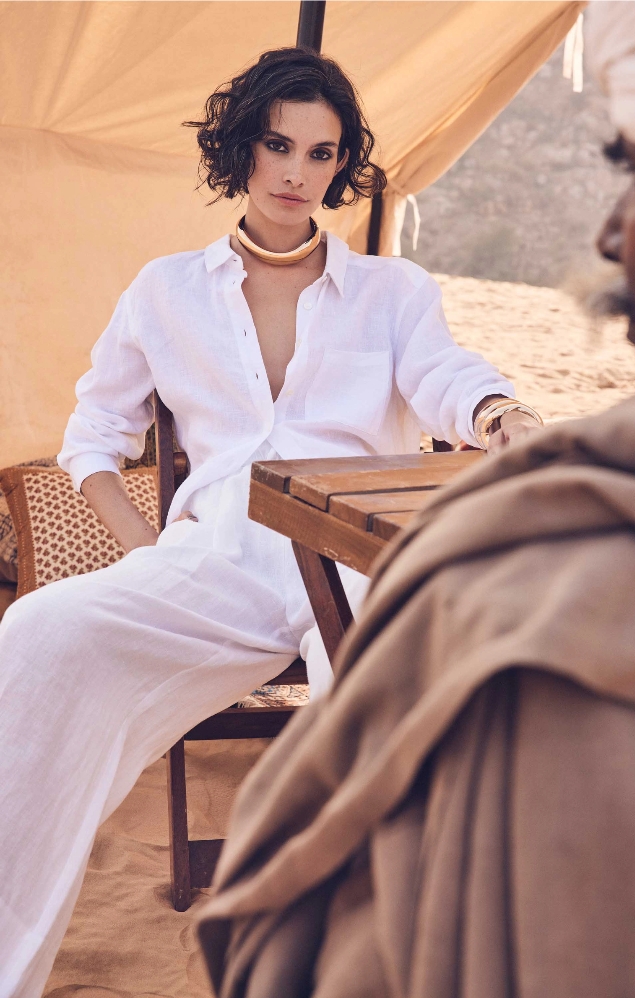 OUR MATERIALS
Choising more eco-friendly materials is a critical step in creating fashion that is more responsible. An overview of some of our materials
We are proud to say that 37% of our cotton garments are now made from organic or recycled cotton. Using organic cotton involves, among other things, eschewing GMOs and consuming less water for irrigation than is used in conventional cotton growing.
We use 12% recycled polyester and polyamide which requires less consumption of energy and reduces the need for oil.
At Maison 123, 75% of our linen is certified by independent trust labels such as European Flax®, which means the fibres and the manufacturing process are traceable and free from GMOs, pesticides and fertilisers.
For our WeCare knitwear, we are committed to using 55% recycled wool and cashmere.
And we use many other eco-friendlier fabrics too, such as Lyocell, certified cellulose fibres, etc.
Maison 123 s'engage pour une mode plus responsable
La femme actuelle aime se faire belle en adoptant des looks féminins qui lui ressemblent. La coupe, le style et la qualité définissent les pièces de notre collection. C'est pourquoi nos équipes ont voulu réaliser pour vous des pièces uniques et de qualité. Maison 123 s'engage dans une ambition éthique et responsable dans le respect de notre planète, parce que pour nous l'élégance du style est indissociable de l'élégance du cœur.

Le respect de l'environnement au coeur de notre démarche
Quels sont nos engagements WECARE ? Depuis 2018, nous utilisons pour une partie de la collection des matières plus respectueuses de l'environnement (organiques ou recyclées) dans le but de l'élargir au plus grand nombre de produits : polyester recyclé, coton recyclé, coton biologique, matières mélangées. C'est pourquoi nos équipes ont réalisé pour vous des pièces iconiques du vestiaire féminin respectueuses de l'environnement. Le top basique ou revisité, col V, col tunisien ou col bateau, coton jacquard, imprimés pois ou détails lurex ou sequins. Aussi, notre tee-shirt iconique de la collection de la Journée des droits de la Femme en partenariat avec la Fondation des Femmes a été soigneusement confectionné pour vous plaire : 100% coton biologique il arbore un message floqué très tendance qui perfectionnera votre look mode éthique.

Une production Made In France
Nos engagements WECARE misent également sur une collection fabriquée Made in France pour continuer dans cette belle lancée ! C'est pourquoi, nous soutenons la production locale et nous engageons pour continuer à faire vivre le Savoir-faire Français. Nos stylistes ont réalisé pour vous les pièces indispensables du dressing féminin : robe, chemise, veste et pantalon 100% made in france et pleins d'autres pièces de fabrication française à découvrir ! Décolletés en V, détails lurex, veste blazer, veste tweed, pantalon tailleur, nous misons sur le détail pour vous satisfaire !

Des Matières éco-responsables
Pourquoi utilisons-nous des matières éco-responsables ? Nos équipes ont voulu miser sur de belles matières pour le style, le confort mais aussi pour le respect de l'environnement : coton biologique, coton recyclé, lin, Tencel, polyester recyclé. Nous avons sélectionné ces matières pour des raisons éthiques : le lin est une matière naturelle végétale possédant une fibre solide et légère entièrement biodégradable et recyclable. Plante propre et écologique, la culture d'un hectare de lin permet de retenir chaque année 3,7 tonnes de CO2. Le lin utilisé à la conception de cette collection certifié European Flax garantit ainsi une culture sans OGM avec une irrigation à l'eau de pluie et une valorisation des savoir-faire.