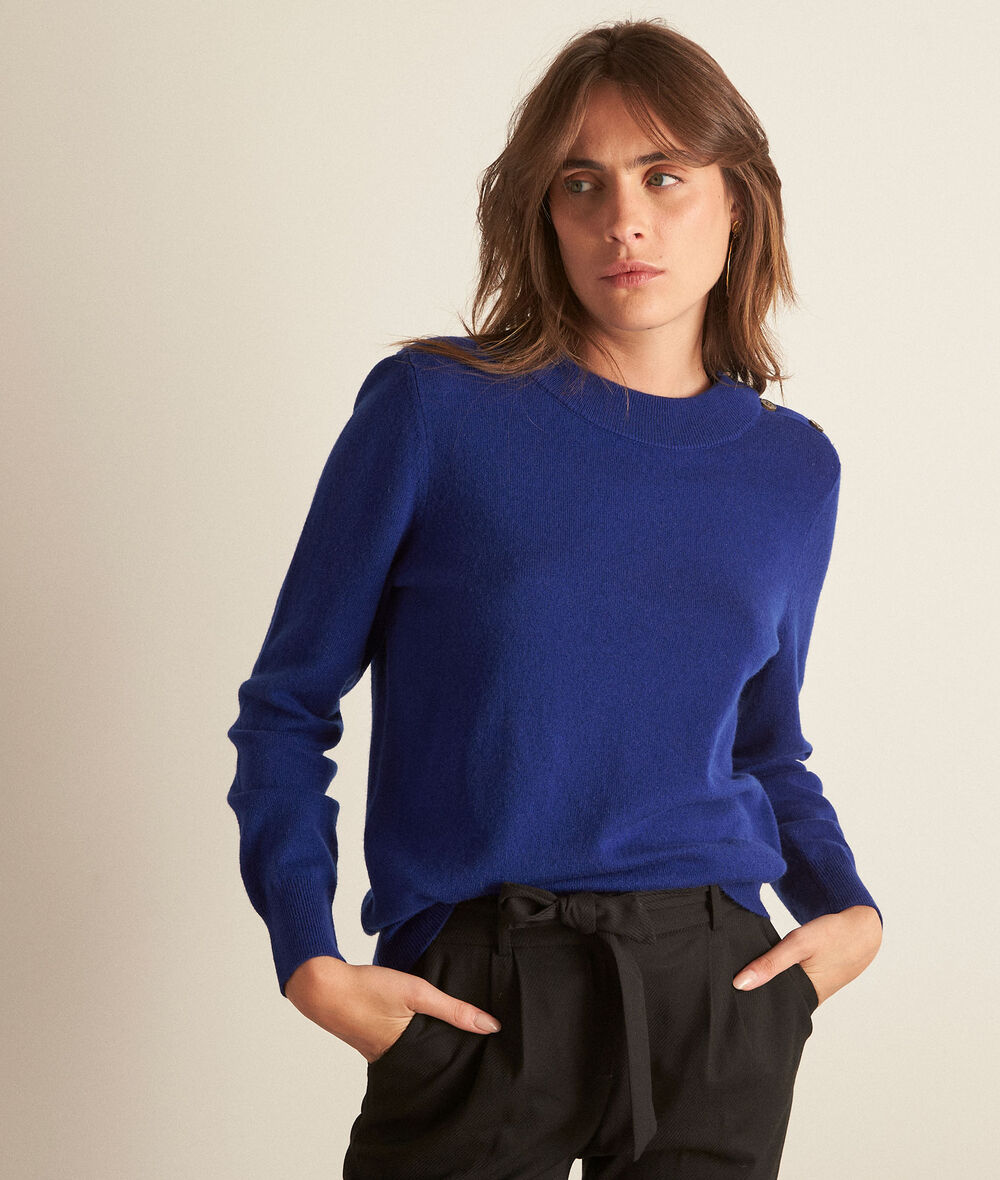 Complete the look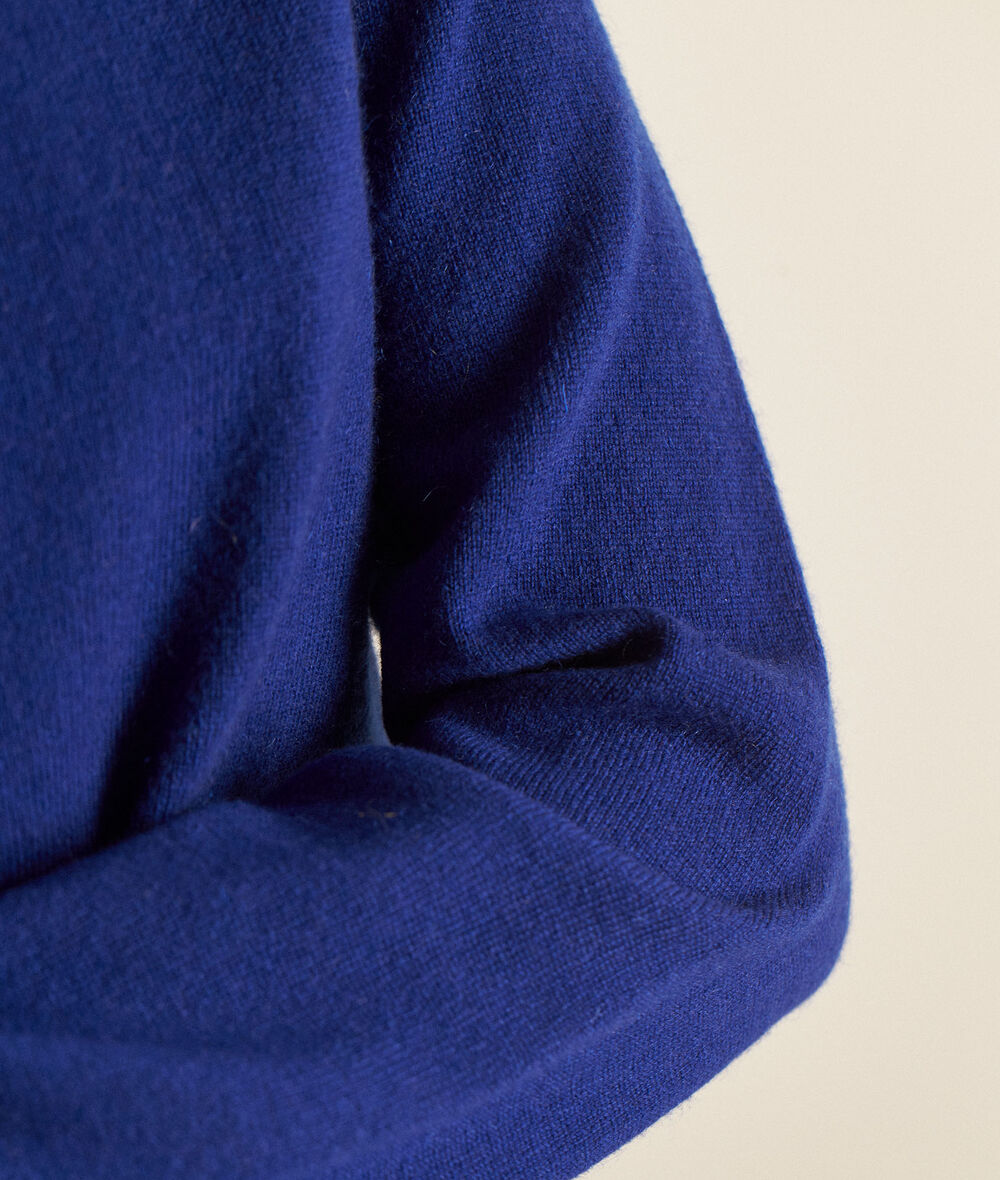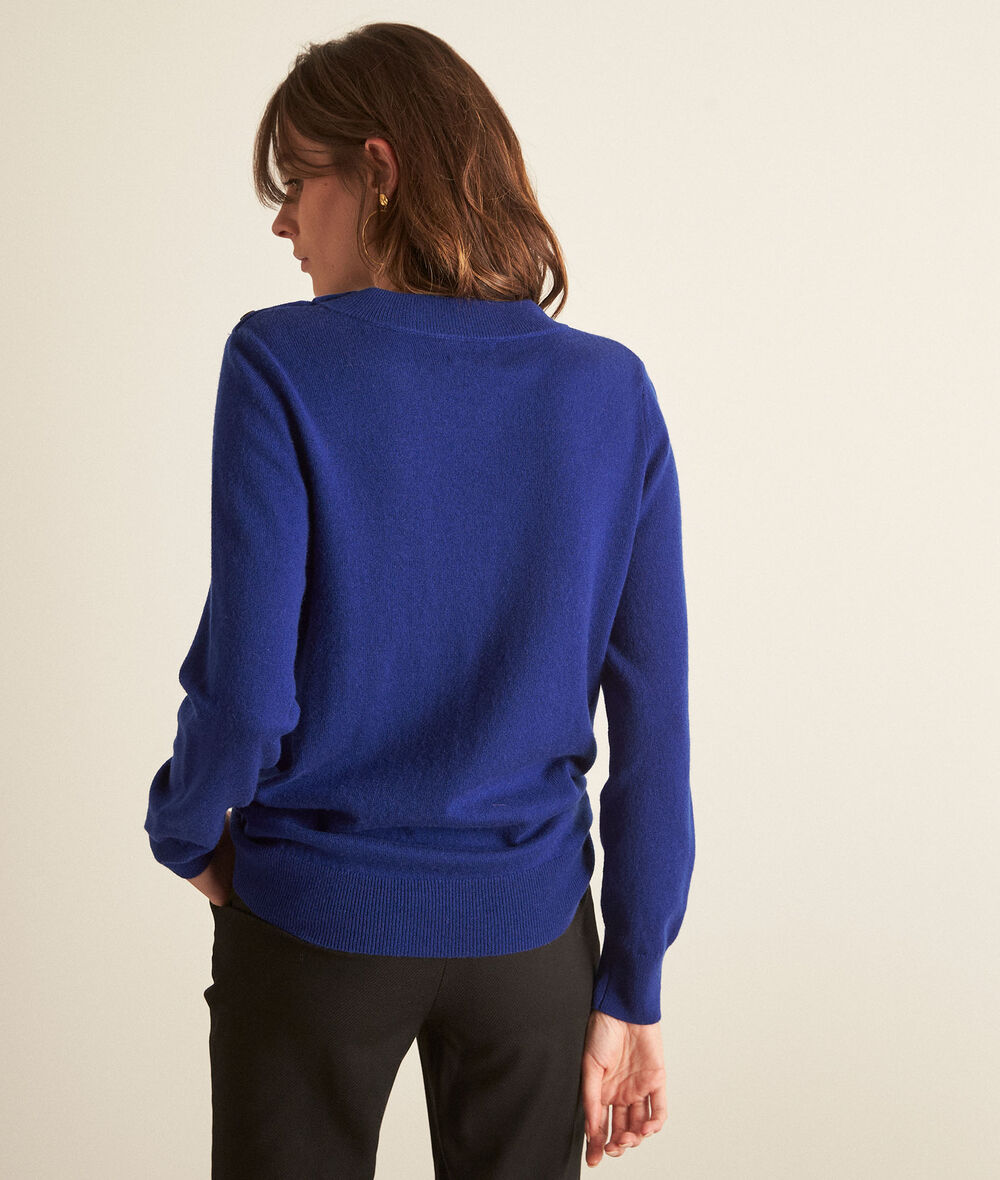 Bixente royal blue responsible wool and cashmere pullover
Sizes:
Only items in stock
!

Please choose a size


WECARE: This pullover is made from responsible wool that conforms to the RWS. The Responsible Wool Standard is a voluntary standard that covers the well-being of sheep and their environment. The goal is to give the industry a tool to recognise best practice in farming. This standard also allows brands and consumers to know that the wool garments that they sell and buy respect their values.

Our BIXENTE fine-knit pullover in a vibrant colour is an elegant soft knit that makes a timeless addition to any wardrobe.

WHY WE LOVE THIS PIECE
We love how soft it is, how warm it keeps you, and how comfortable it feels against the skin. This responsible wool and cashmere style is a must-have. We love the flattering crew neck and the three sailor buttons above one of the sleeves.

OUR STYLE TIP
Because it's quite fitted, wear it with chinos, flowing trousers or a skirt: wide-leg or carrot-cut trousers or maybe a light skirt - the choice is yours. The bright blue colour will be elevated by black or khaki.

- length: 60.5 cm for a size 36
- 90% responsible wool
- 10% cashmere
- long sleeves
- round neck
- buttons on the shoulders
- striped
- made in China

Charlotte is 1.76 m (5'9") tall and is wearing a size 36. The model is wearing the FEODORE trousers, DAISY belt and LADY bag with the BIXENTE pullover.




WECARE: This pullover is made from responsible wool that conforms to the RWS. The Responsible Wool Standard is a voluntary standard that covers the well-being of sheep and their environment. The goal is to give the industry a tool to recognise best practice in farming. This standard also allows brands and consumers to know that the wool garments that they sell and buy respect their values.

Our BIXENTE fine-knit pullover in a vibrant colour is an elegant soft knit that makes a timeless addition to any wardrobe.

WHY WE LOVE THIS PIECE
We love how soft it is, how warm it keeps you, and how comfortable it feels against the skin. This responsible wool and cashmere style is a must-have. We love the flattering crew neck and the three sailor buttons above one of the sleeves.

OUR STYLE TIP
Because it's quite fitted, wear it with chinos, flowing trousers or a skirt: wide-leg or carrot-cut trousers or maybe a light skirt - the choice is yours. The bright blue colour will be elevated by black or khaki.

- length: 60.5 cm for a size 36
- 90% responsible wool
- 10% cashmere
- long sleeves
- round neck
- buttons on the shoulders
- striped
- made in China

Charlotte is 1.76 m (5'9") tall and is wearing a size 36. The model is wearing the FEODORE trousers, DAISY belt and LADY bag with the BIXENTE pullover.



MATIERE PRINCIPALE : 90.00 % Laine, 10.00 % Cachemire

This item can be recycled

Wash at 30° on delicate cycle
Reference: 653504726
30 days
money-back
guarantee
Bixente royal blue responsible wool and cashmere pullover