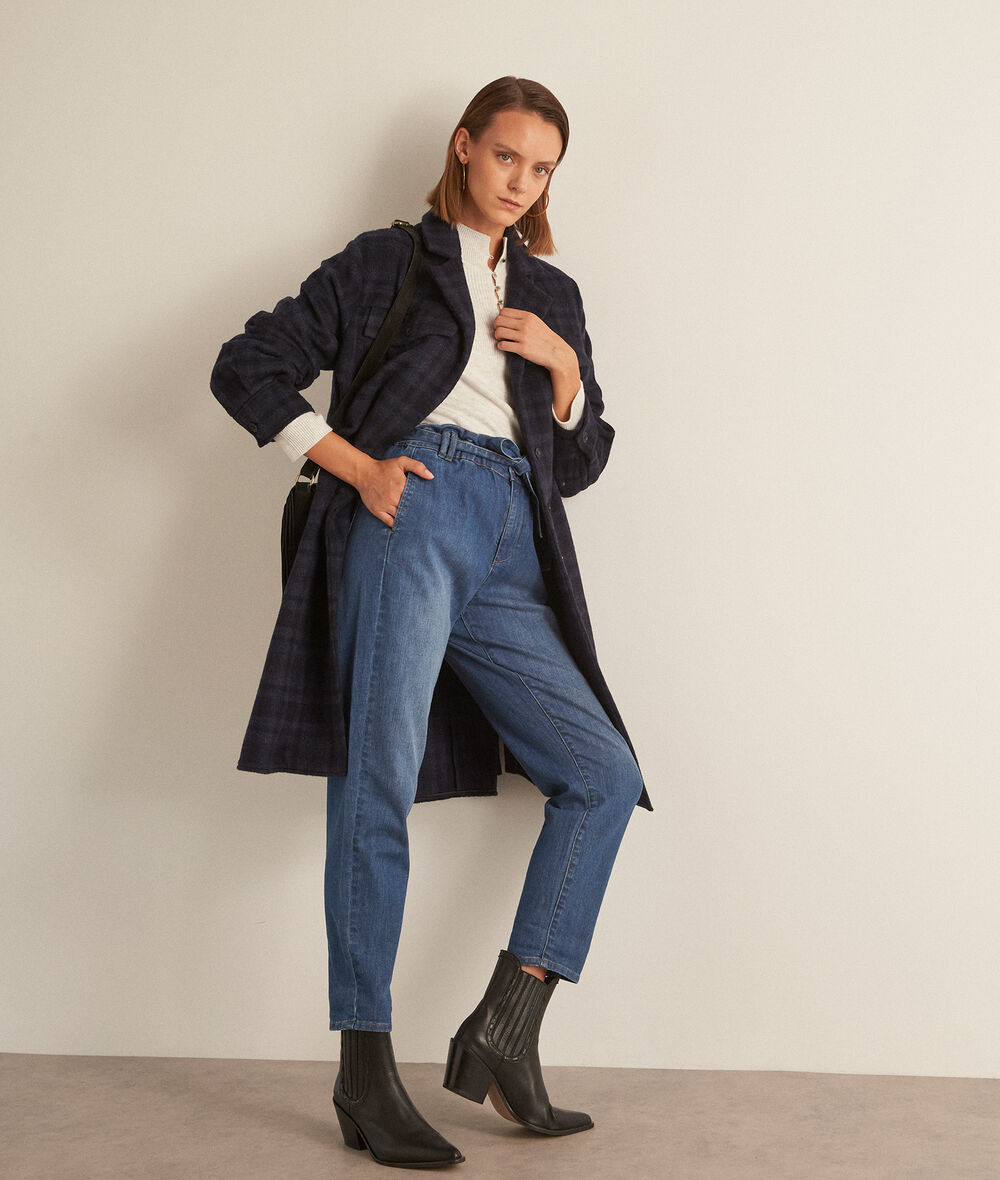 Complete the look
Complete the look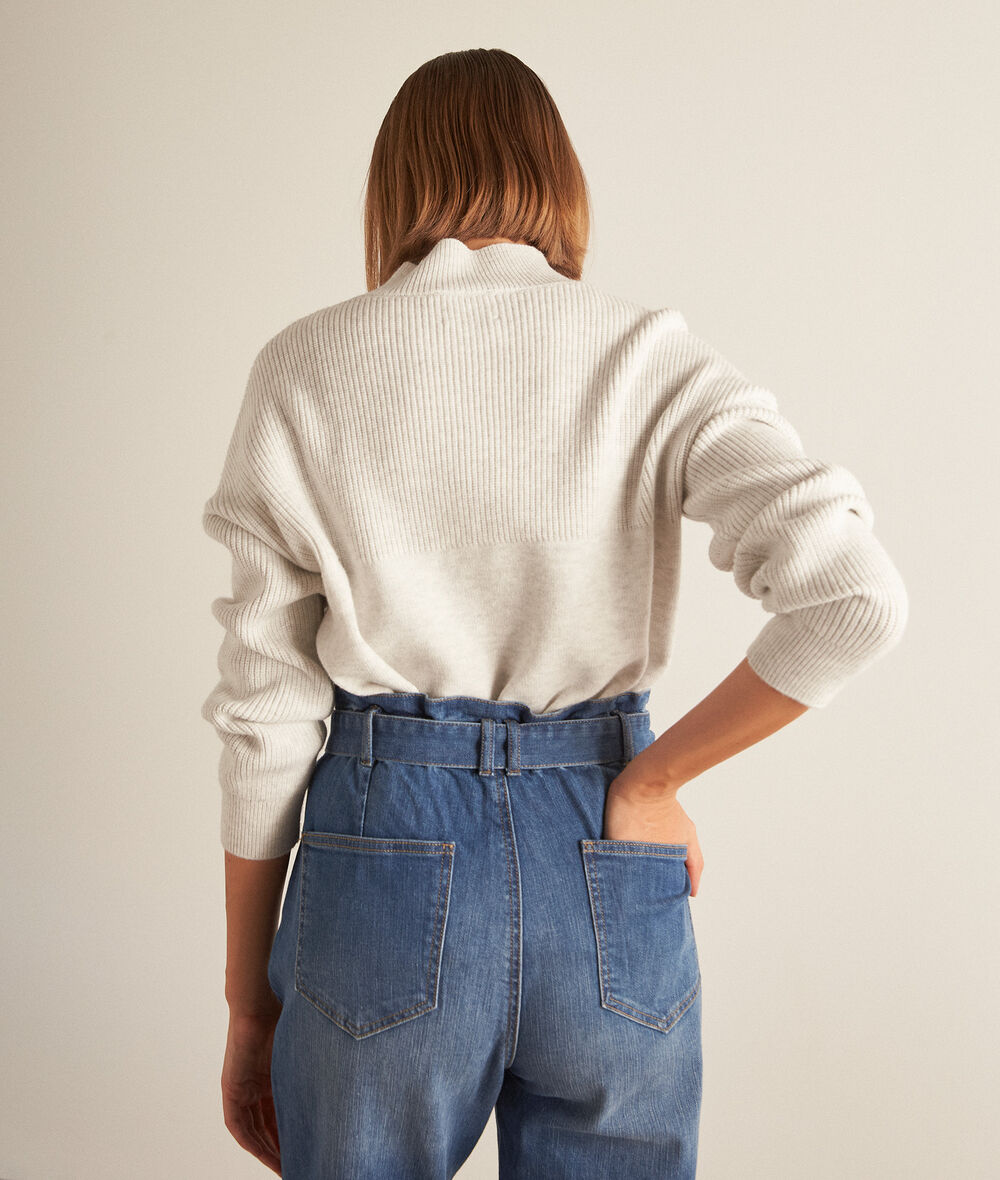 Brendon grey EcoVero viscose jumper
Sizes:
Only items in stock
!

Please choose a size
WECARE: This pullover is made from Lenzing Eco Vero Viscose. Eco-friendly viscose is made from wood pulp sourced from sustainably managed forests.The manufacturing process requires less water and energy.
The WECARE programme's sustainable viscose is certified by trusted independent organisations such as Lenzing™ and Birla™.

Discover BRENDON, a charming jumper knitted in a very soft yarn.

WHY WE LOVE IT
You'll love the detailing on this fine, tightly woven design. Made of a natural material with a straight cut, long sleeves and a stand-up collar topped with small gold buttons that make it unique.

OUR STYLE TIP
An elegant and simple pullover that can be worn with mom jeans or tucked into a denim skirt.

- length: 59 cm for a size 36
- 50% Eco Vero Viscose
- straight cut
- long
- high collar
- made in China

Celina is 1m76 tall and is wearing a size 36. The model is wearing the BRENDON sweater with the BARBARA trousers, the MORGANE coat, the LEOTIE bag and the NADIE boots.

WECARE: This pullover is made from Lenzing Eco Vero Viscose. Eco-friendly viscose is made from wood pulp sourced from sustainably managed forests.The manufacturing process requires less water and energy.
The WECARE programme's sustainable viscose is certified by trusted independent organisations such as Lenzing™ and Birla™.

Discover BRENDON, a charming jumper knitted in a very soft yarn.

WHY WE LOVE IT
You'll love the detailing on this fine, tightly woven design. Made of a natural material with a straight cut, long sleeves and a stand-up collar topped with small gold buttons that make it unique.

OUR STYLE TIP
An elegant and simple pullover that can be worn with mom jeans or tucked into a denim skirt.

- length: 59 cm for a size 36
- 50% Eco Vero Viscose
- straight cut
- long
- high collar
- made in China

Celina is 1m76 tall and is wearing a size 36. The model is wearing the BRENDON sweater with the BARBARA trousers, the MORGANE coat, the LEOTIE bag and the NADIE boots.


MATIERE PRINCIPALE : 50.00 % Viscose, 28.00 % Polyester, 22.00 % Polyamide

This item can be recycled
Reference: 653493395
30 days
money-back
guarantee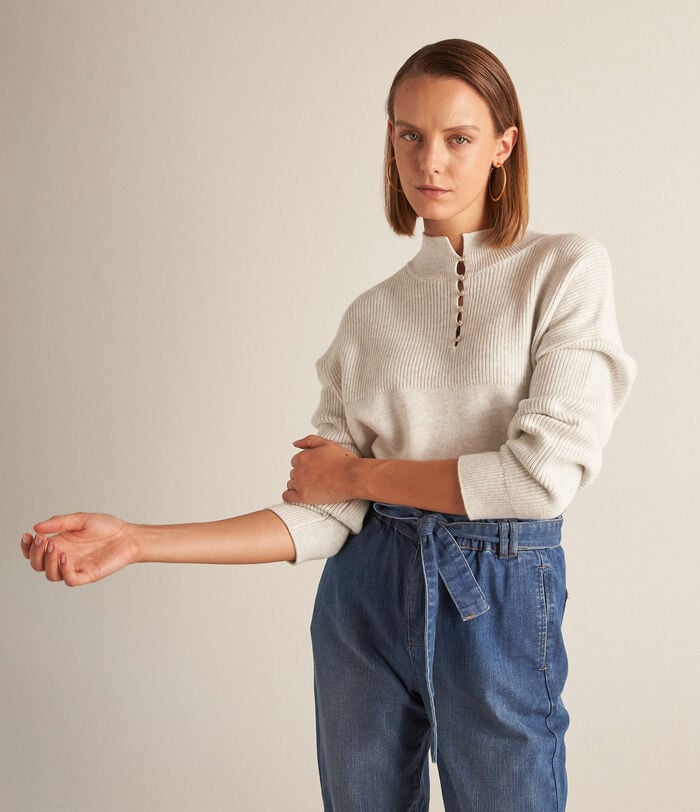 Brendon grey EcoVero viscose jumper
Sizes
!

Please choose a size