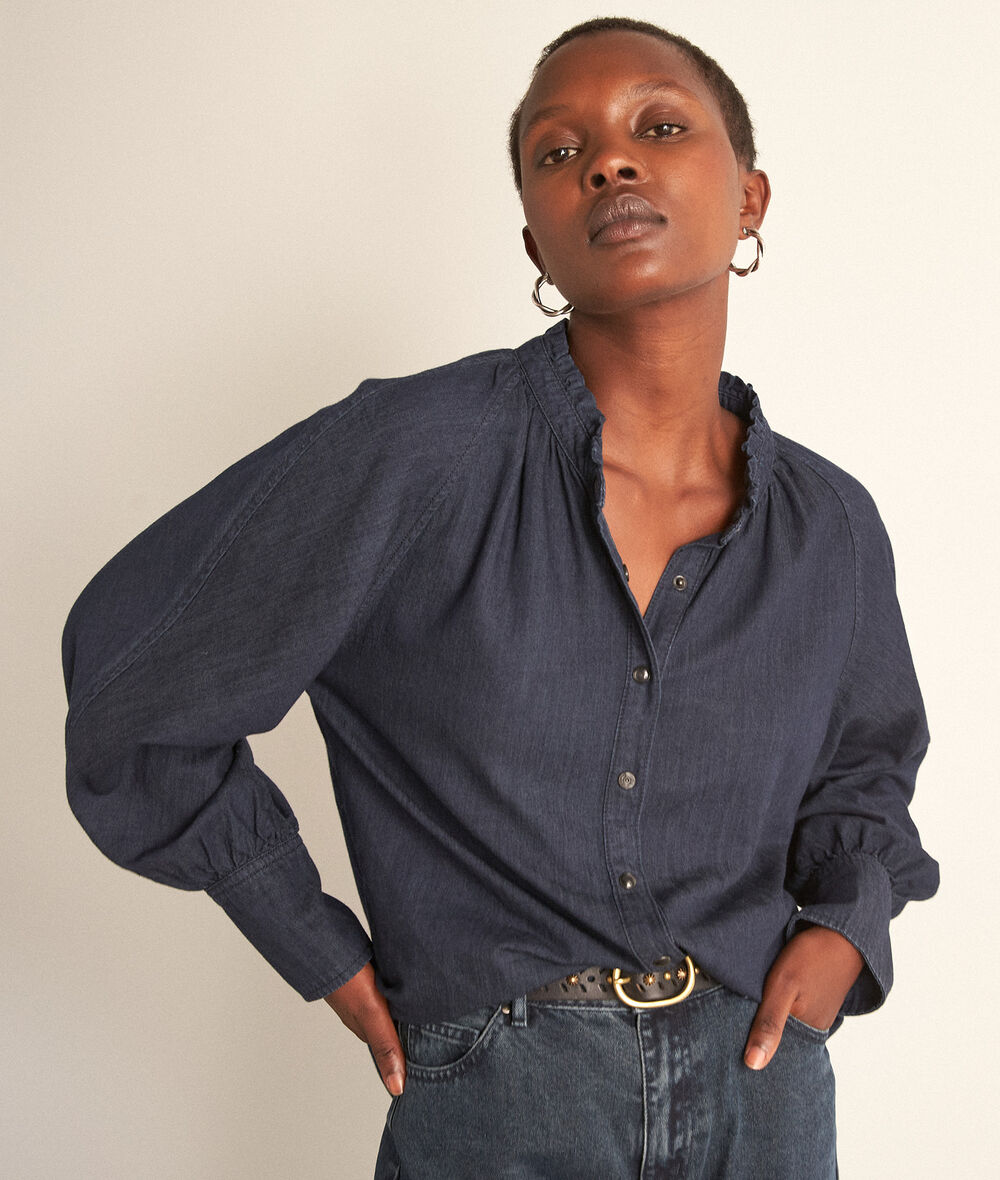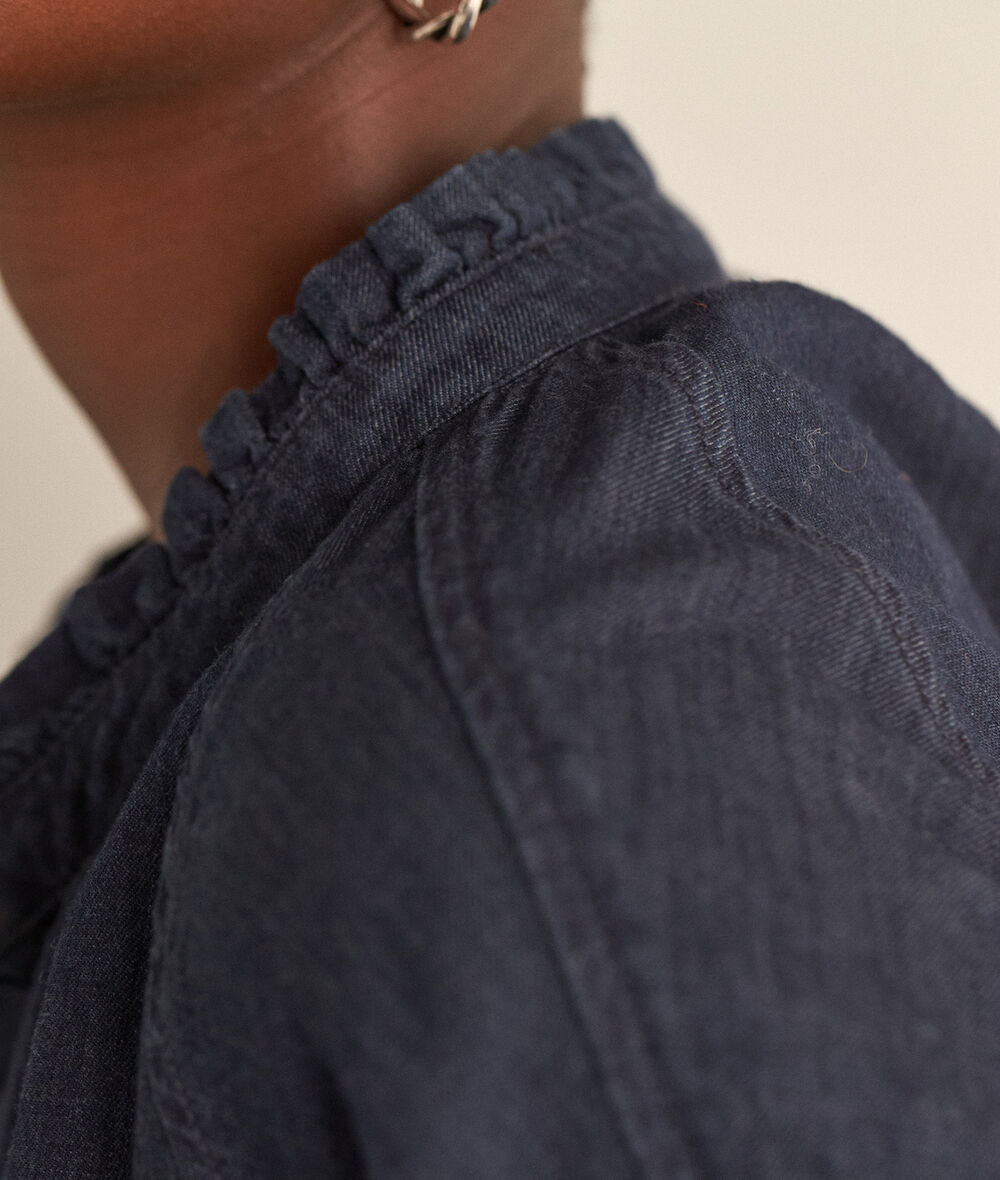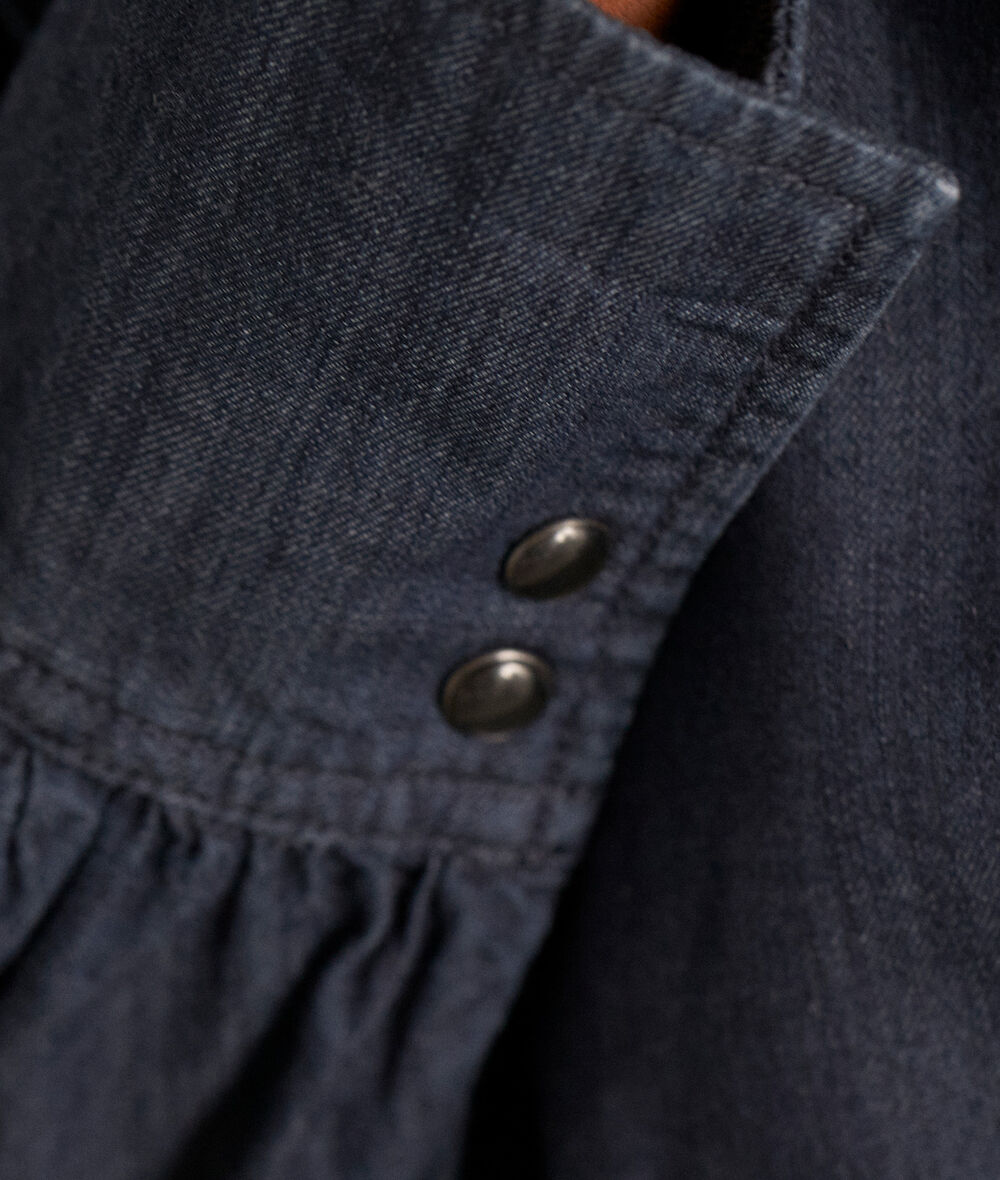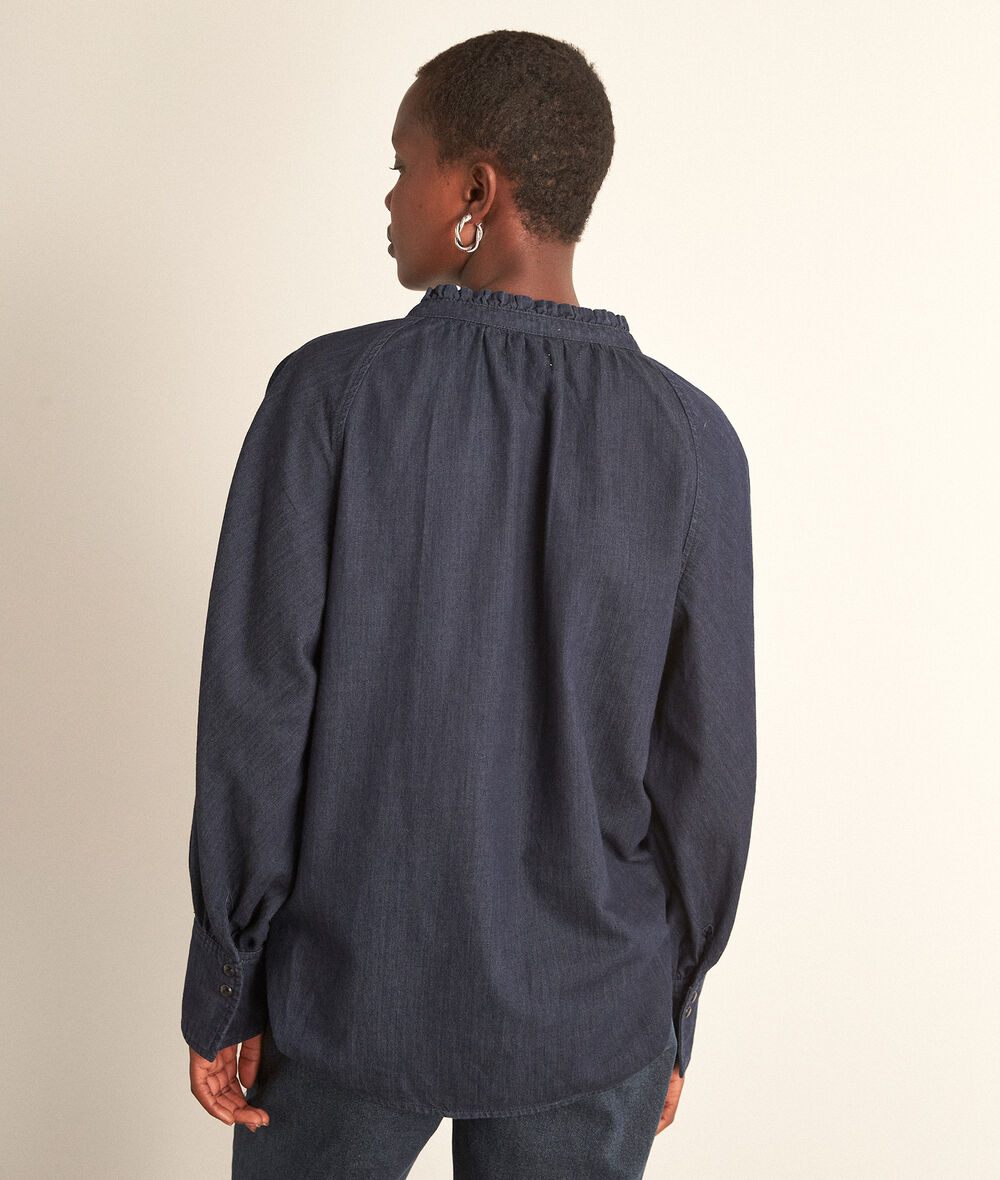 Sizes:
Only items in stock
!

Please choose a size
Check out the CAROLE cotton denim shirt in a very modern style.

WHY WE LOVE IT
This very soft cotton blouse has lots of charming details, including its slightly over-sized cut, puffed sleeves, very feminine little gathered collar and very elegant raw denim material.

OUR STYLE TIP
For a great winter look, wear the CAROLE shirt with elegant corduroy trousers. Pair it with classic jeans for a great day look.

- length: 68.5 cm for a size 36
- 100% cotton
- long sleeves
- gathered collar
- buttoning
- denim
- made in China

Aliane is 1.74 m (5'8") tall and is wearing a size 36. The model is wearing the CAROLE blouse with the MAGDA coat, the BECKY sweater, the PETRA trousers, and the NADIE boots.

Check out the CAROLE cotton denim shirt in a very modern style.

WHY WE LOVE IT
This very soft cotton blouse has lots of charming details, including its slightly over-sized cut, puffed sleeves, very feminine little gathered collar and very elegant raw denim material.

OUR STYLE TIP
For a great winter look, wear the CAROLE shirt with elegant corduroy trousers. Pair it with classic jeans for a great day look.

- length: 68.5 cm for a size 36
- 100% cotton
- long sleeves
- gathered collar
- buttoning
- denim
- made in China

Aliane is 1.74 m (5'8") tall and is wearing a size 36. The model is wearing the CAROLE blouse with the MAGDA coat, the BECKY sweater, the PETRA trousers, and the NADIE boots.


MATIERE PRINCIPALE : 100.00 % Coton

This item can be recycled

Wash at 30° on delicate cycle
Reference: 653492728
30 days
money-back
guarantee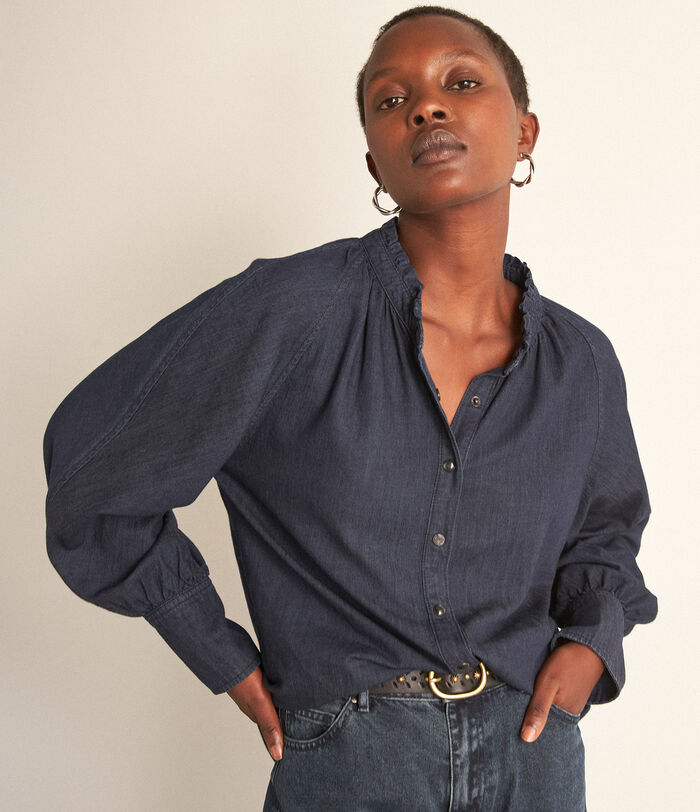 Sizes
!

Please choose a size