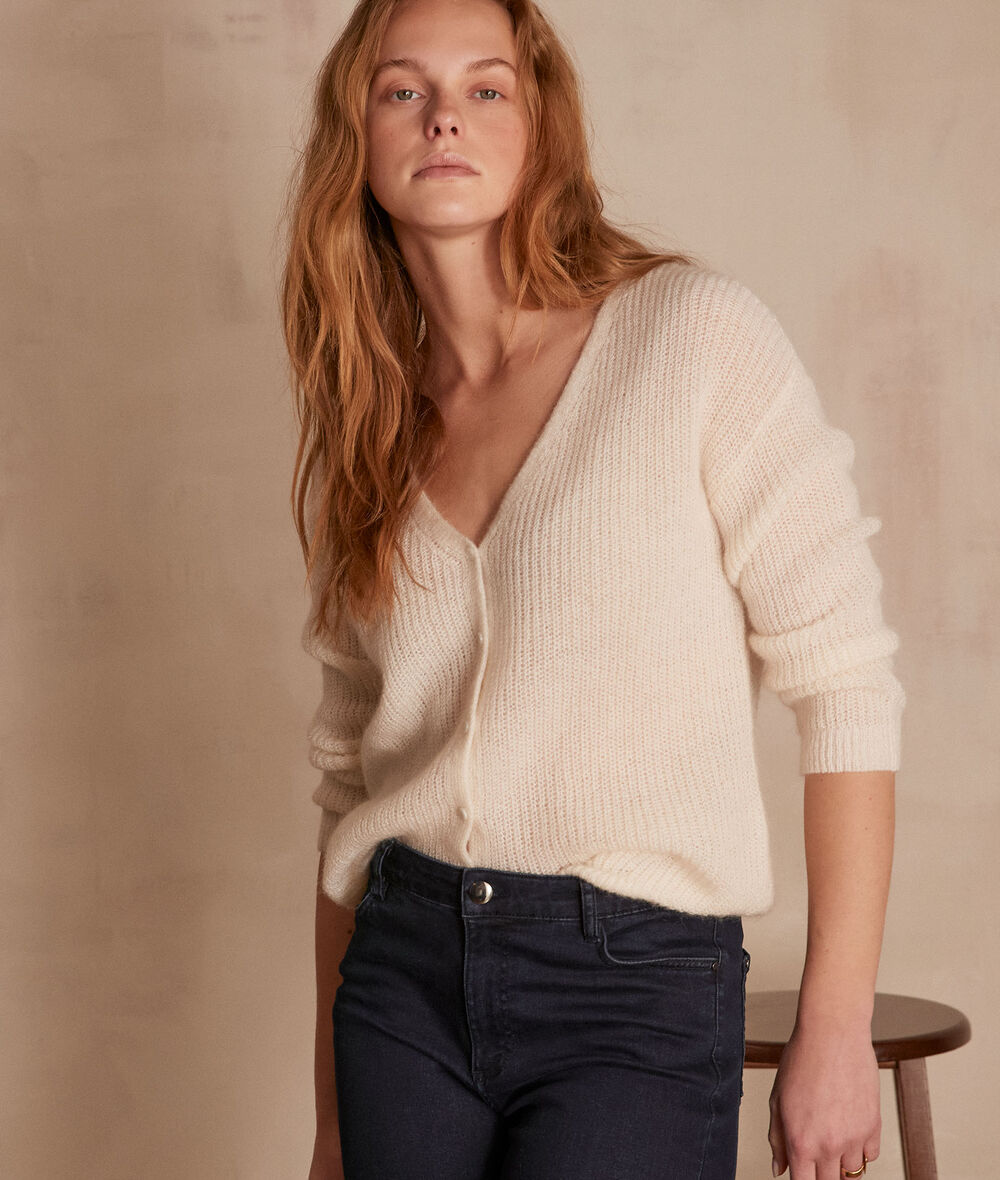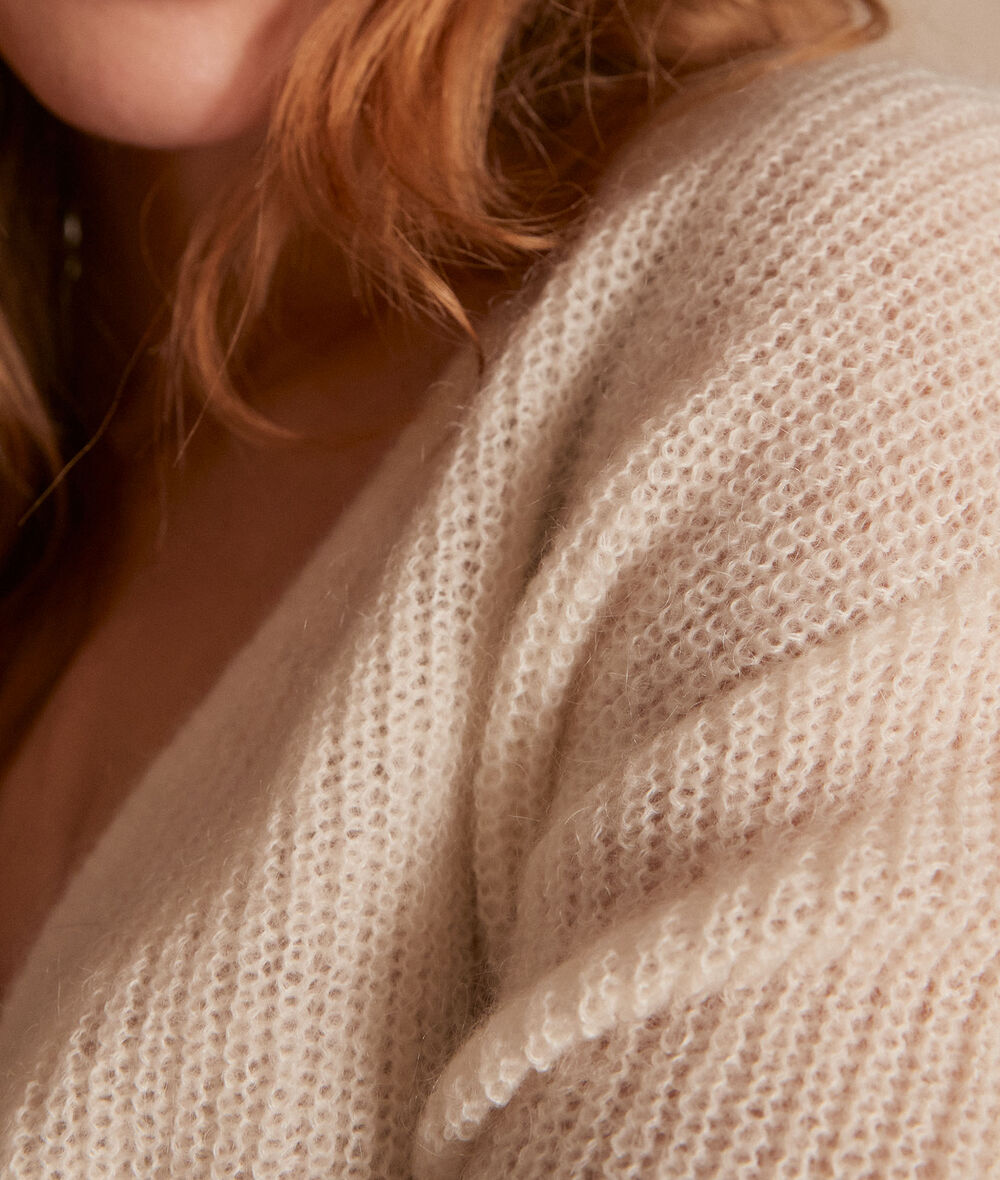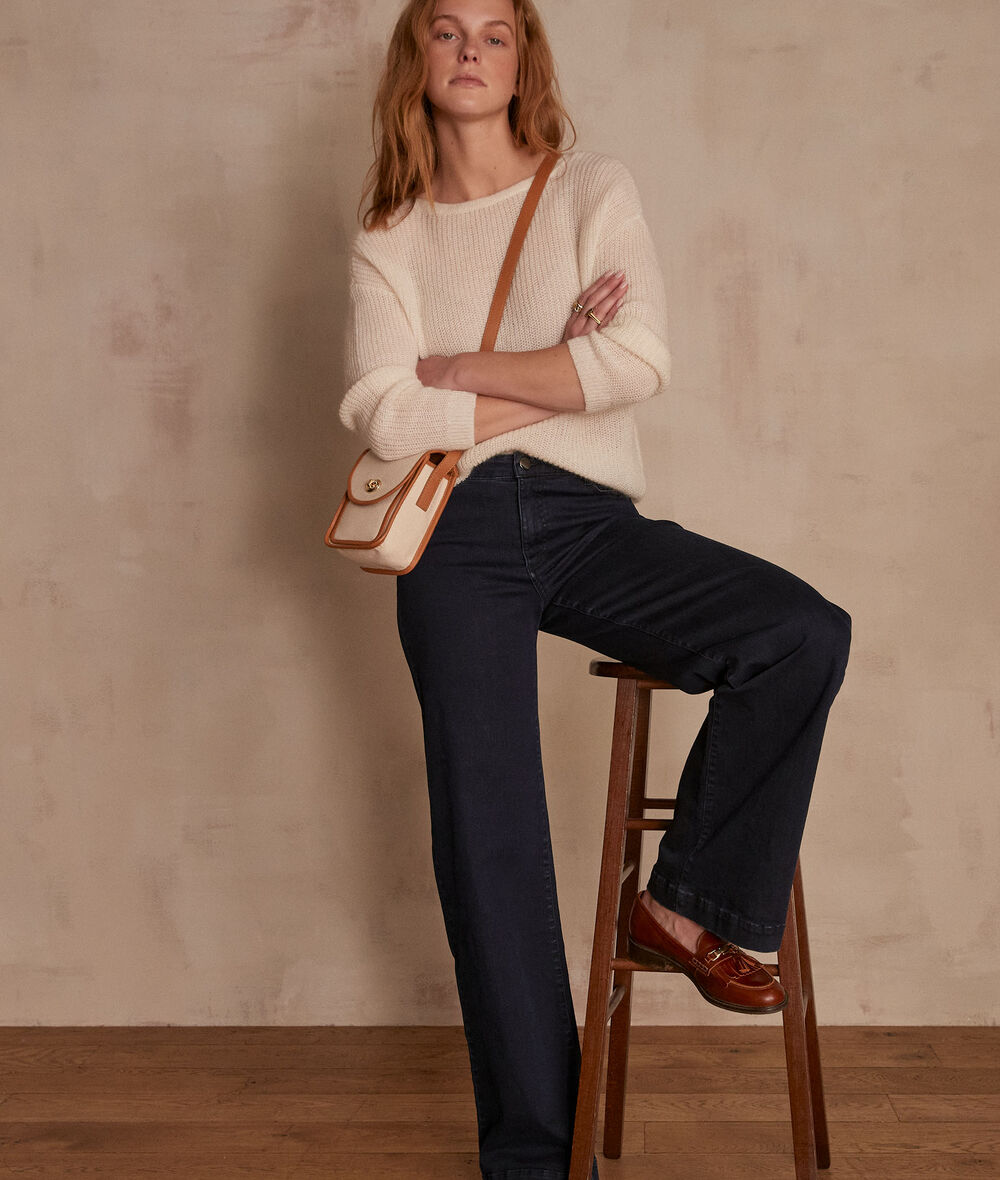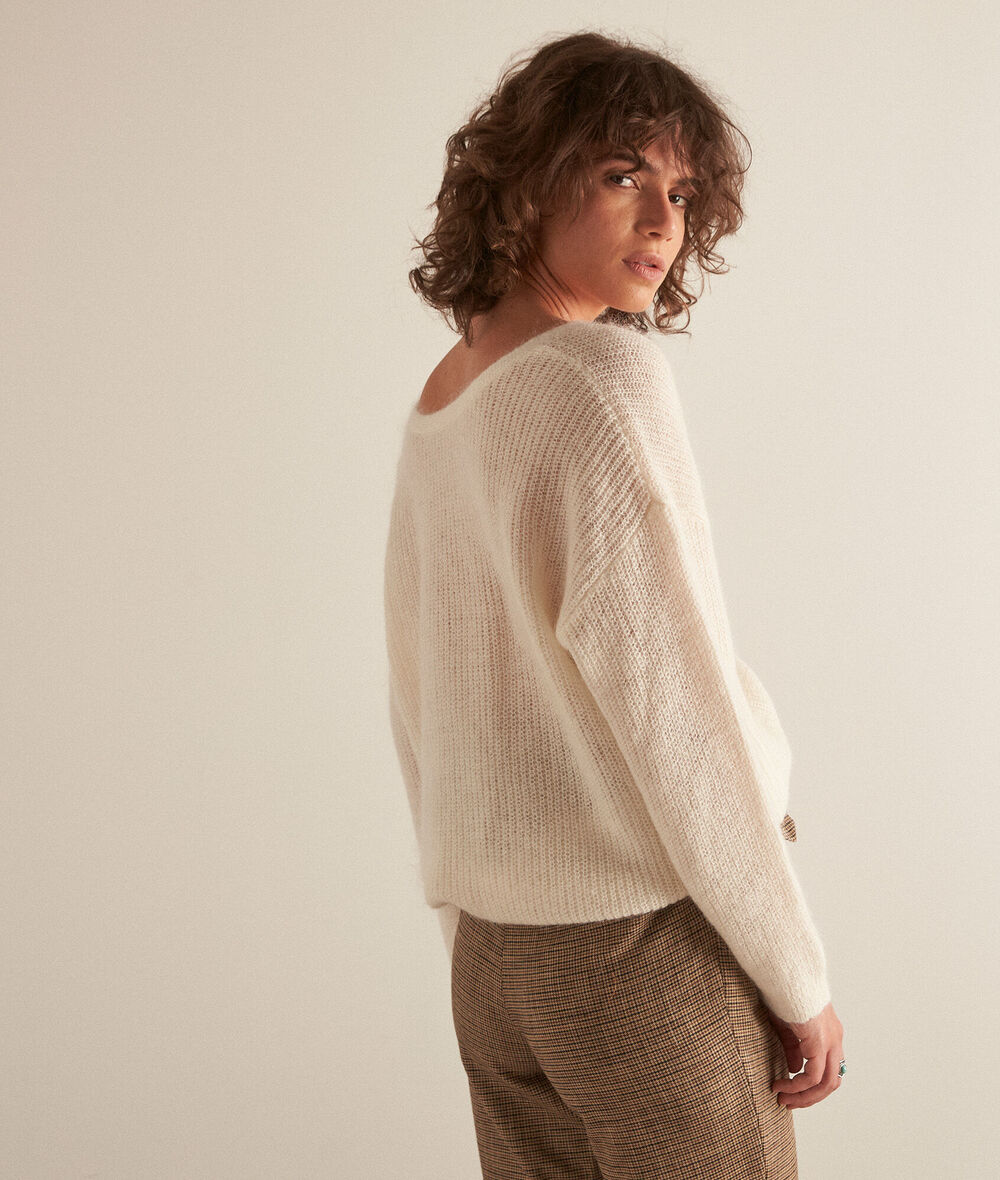 Paddy cream polyamide, wool and mohair cardigan
Sizes:
Only items in stock
!

Please choose a size
registered alert
Thank you. Your request has now been submitted. You will be sent an email when the item is available again
Description
WECARE: This cardigan is made from recycled polyamide. This enables us to save on non-renewable resources needed to manufacture virgin fabric, while also reducing waste. Recycled polyamide uses less energy and water and is a green alternative to virgin polyamide. It is generally made by crushing and melting down the material to create new thread.

You'll love our charming and timeless soft PADDY cardigan.

WHY WE LOVE THIS STYLE
Made of recycled polyamide, recycled wool and mohair, it's warm and can stand alone. With its wide V-neck, subtle row of buttons and long sleeves, it can be worn with the buttons at the front or back for a completely different style.

OUR STYLE TIP
This women's wardrobe must-have will work in any situation. It will go with trousers, a skirt or jeans as you prefer.

- 40% recycled polyamide
- 30% recycled wool
- V-neck
- buttons
- long sleeves
- made in China

Mariana is 1.75 metres (5'9") tall and is wearing a size 36. The model is wearing the TIVIO trousers, ADELE jacket and NADIE boots with the PADDY cardigan.

WECARE: This cardigan is made from recycled polyamide. This enables us to save on non-renewable resources needed to manufacture virgin fabric, while also reducing waste. Recycled polyamide uses less energy and water and is a green alternative to virgin polyamide. It is generally made by crushing and melting down the material to create new thread.

You'll love our charming and timeless soft PADDY cardigan.

WHY WE LOVE THIS STYLE
Made of recycled polyamide, recycled wool and mohair, it's warm and can stand alone. With its wide V-neck, subtle row of buttons and long sleeves, it can be worn with the buttons at the front or back for a completely different style.

OUR STYLE TIP
This women's wardrobe must-have will work in any situation. It will go with trousers, a skirt or jeans as you prefer.

- 40% recycled polyamide
- 30% recycled wool
- V-neck
- buttons
- long sleeves
- made in China

Mariana is 1.75 metres (5'9") tall and is wearing a size 36. The model is wearing the TIVIO trousers, ADELE jacket and NADIE boots with the PADDY cardigan.


MATIERE PRINCIPALE : 40.00 % Polyamide, 30.00 % Laine, 30.00 % Mohair

This item can be recycled

Wash at 30° on delicate cycle
Reference: 653127750
30 days
money-back
guarantee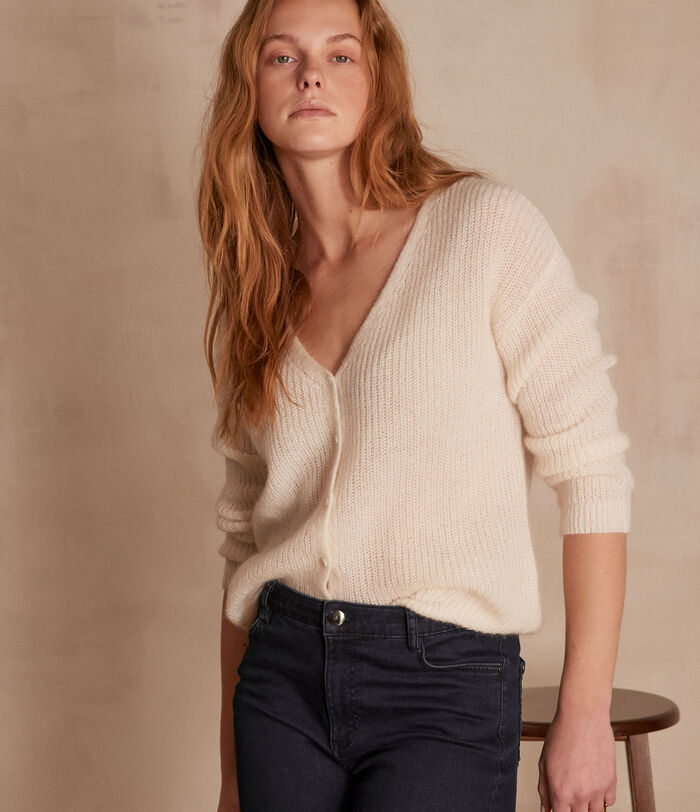 Paddy cream polyamide, wool and mohair cardigan