Our WeCare-labelled collection highlights the use of eco-responsible materials, innovative processes, the promotion of local productions, etc ... Today, our WeCare-labelled collection represents 26% of our offer. We are committed to reaching 80% by 2025.
All of our We Care products are certified by independent labels such as GOTS, GRS, RWS, labels that guarantee full traceability from the raw material, a transparency that is important to us.
Our Purchasing and Style teams follow eco-design training workshops and have created a library listing of over 70 references for responsible and innovative materials. Sign of a beautiful future on its way.
Our ambition is also to integrate new criteria such as Made in France, sustainability, fair trade, social and solidarity economy and the short circuit.
At a time when the world of ready-to-wear is changing and with a desire to be increasingly responsible, we are interested in the use of materials that are more respectful of the environment in the development of our collections.
WECARE IN FIGURES
Our WeCare collection
is made of at least
In 2021
of our products
are eco-friendly
By 2025
of our products
will be eco-friendly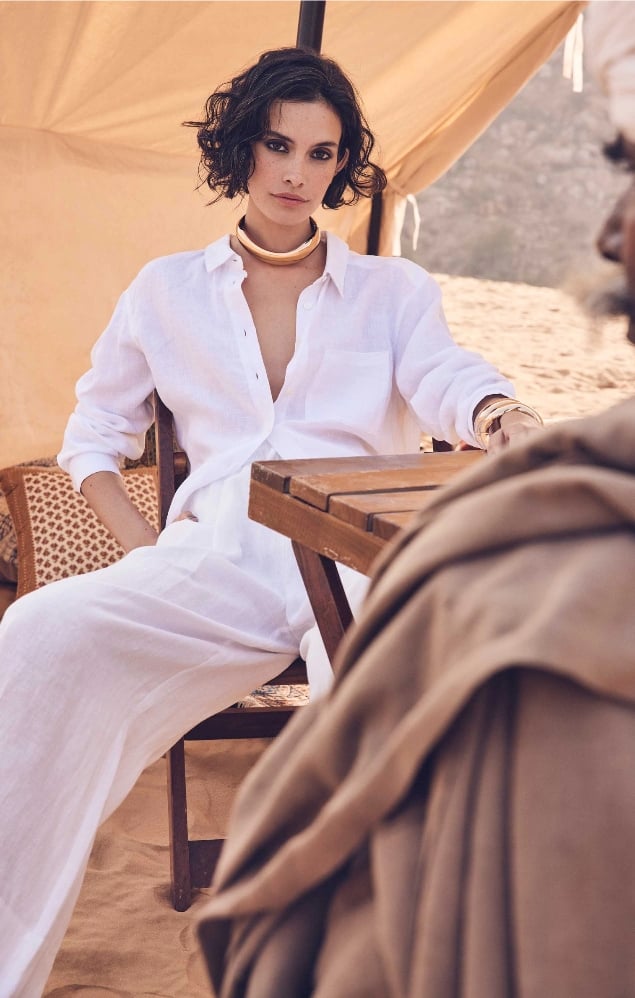 OUR MATERIALS
The choice of more eco-friendly materials is an essential turning point in increasingly ethical fashion. Overview of some of our materials.
Today we are proud to say that 40% of our cotton garments are made from organic or recycled cotton. The use of organic cotton in part means giving up GMOs and consuming 90% less water than with conventional cotton. We also use recycled cotton.
We use 12% recycled polyester and polyamide which requires less consumption of energy and reduces the need for oil.
75% of our flax is organic or certified, which means that the fibres and the manufacturing process are traceable and free from GMOs, pesticides and fertilisers.
In terms of knits, on our WeCare products we are committed to using 55% recycled wool and cashmere.
And there are many others: vegetable tanned leather, lyocell, certified cellulose fibres, etc.
Find out more, here